Meet Mr.Huff!
By:Ulysses Altamirano
Follow me:@Owlfeedulysses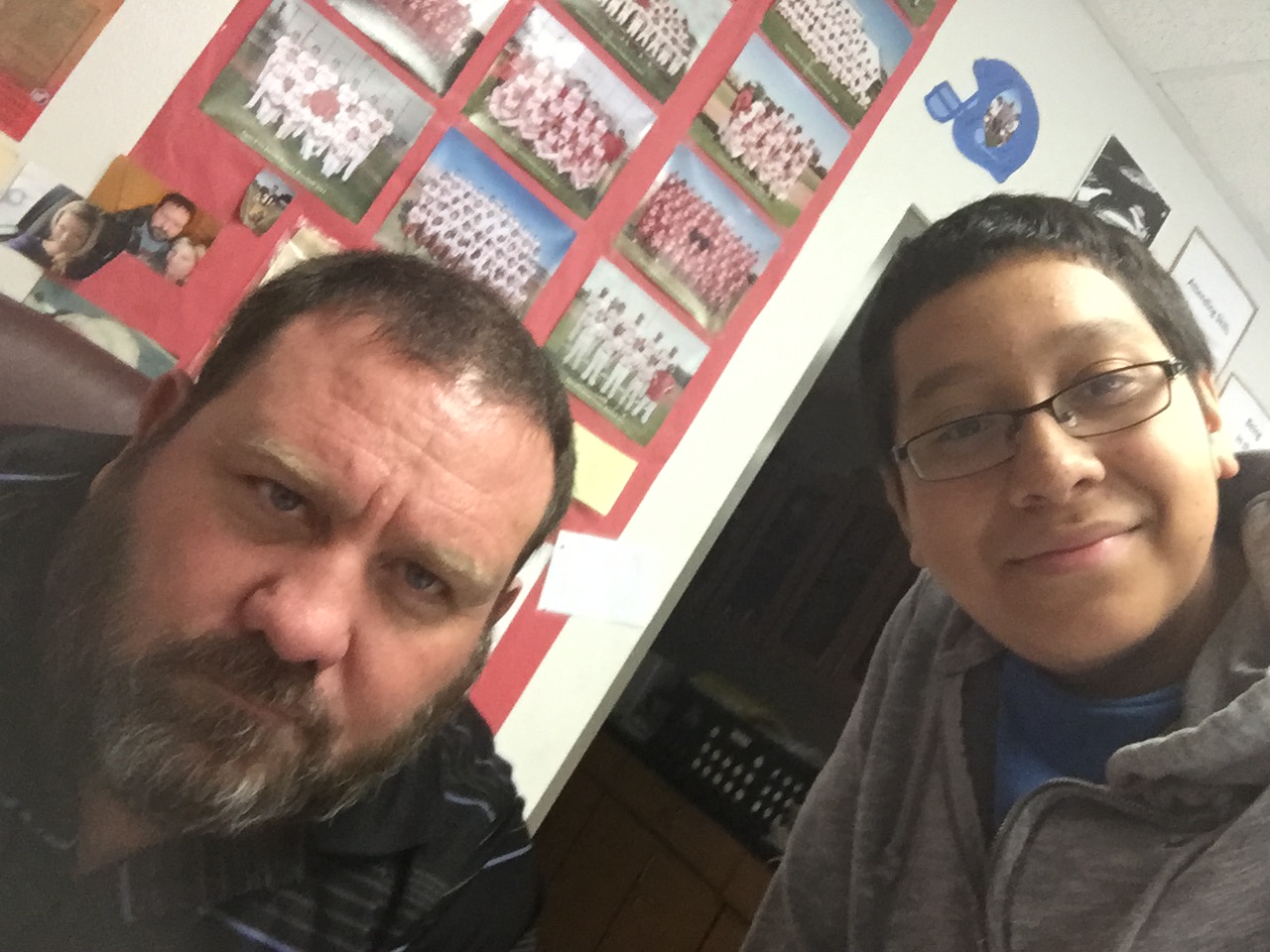 Agua Fria is proud to have an amazing teacher that not only teaches the true significance of what life really is but has a passion for the students and people of Agua Fria.  
When asking Mr. Huff if he really loves to teach integrated science, he said: "I love teaching kids. The subject has some importance, but truly when I teach, I teach kids."
Mr. Huff is not your typical teacher that cares about the grades and the attitude of students but cares about the students and their lives.
"I think if you look to the rearview mirror of your life, you can pull out some instances when you're like…WOW," Mr. Huff said. "Before I became a teacher, I had no plans to become a teacher. I just kind of slipped, tripped and fell and became one. But there were moments in the past where I saw myself teaching others and I really liked it."
Being the coach for the varsity and JV football team, Mr. Huff loves how he can teach the football players to be very responsible and always have a good can-do attitude. He had never planned to become a teacher, but when he was younger he joined the military and has always had a dream to be in the military when he was at a younger age.
Mr. Huff's original goal was to be a physical therapist. He got his undergraduate degree in kinesiology but instead applied to become a teacher because it was one year shorter to be in school.
Mr. Huff just doesn't teach integrated science but also teaches AVID to the freshmen class. "I love teaching AVID," Mr. Huff said. "The only exception is I wish I was better at teaching it to the kids so as the kids are learning AVID, so am I when it comes to teaching the subject itself."
""What AVID does is it provides you the proper tools for life and for college," Mr. Huff said. "It cannot do anything for you unless you use those tools properly or if you even use the tools at all." 
Mr. Huff loves his students and also loves teaching them about the difference between right and wrong in life. There will never be a moment when he will stop loving his students and football players.