What Are You Doing For Spring Break? Top 5 Spring Break Ideas!
By Joshua Bakarich
Follow Me @OwlFeedJosh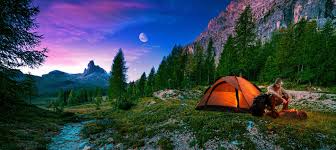 There are many things someone can do during spring break, but with only nine days you have to plan very carefully. The first and most popular idea is going out of state for spring break. A lot of kids are leaving Arizona and going to California to the beach. If you are going out of state, it's an amazing experience but it costs a lot of money and time.
The second thing you could do during spring break is go camping. Arizona has beautiful forests with amazing weather. It's the perfect time to go camping. It's always an adventure when you go to the forest. It is my favorite thing to do whenever there is a break, especially spring break.
Another great idea is going to a snow lodge up north. You can ski and experience the cold weather. I have always wanted to go snowboarding down a huge mountain and the best time to go is spring break. There are tons of hotels up north that still have snow.
If you love sports, then you can get spring training baseball tickets. All throughout the break you can go and watch the teams play. Going out to the ballpark is so much fun for you and the whole family and it's not very expensive. If you are looking to save money, then getting tickets is the best way to go.
The best idea is to SLEEP. This break you can sleep all day for 9 days straight and it's free. All of us are sleep deprived and wish we had more time to sleep. Well, with this upcoming break it gives all of us a chance to relax and get some really good rest.