"You're A Good Man Charlie Brown"
By: Ulysses Altamirano
Follow me: @OwlfeedUlysses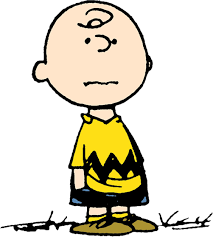 Time to get your popcorn ready and go watch Agua Fria's upcoming musical of You're a Good Man Charlie Brown. This spring's musical is brought to you by Mr. Gonzalez and his amazing Theatre Club.
You're a Good Man is about Charlie Brown and his friends and all the situations they get themselves into. The play is also about how his family and his friend's love and support can get him through the depressing days.
"The majority of the cast members were in Get Smart but we do have new faces like our foreign exchange student, Ari Ariana, and Zianney Arillano," Mr. Gonzalez said. "Why this musical?…Because I think it's an overall fun show to do and we forget how to be kids in high school and how to be just youthful and joyous about the simple things in life."
We will expect some great things from the show. Most of the singing and dancing was created by the students themselves. "We are trying an experimental technique where we are making it look like we are flying a kite on stage as well," Mr. Gonzalez said.
"The audience's reaction should be for them to go home smiling and to be full of tears of joy and to overcome with fun and laughter," he said.

You're A Good Man Charlie Brown
Where: Agua Fria High School's Auditorium

When: March 23, 24 and 25

Doors Open: at 6:30 p.m.

Show starts: at 7:00 p.m.

Tickets cost $5.00