Getting into Science with Mr. McBee
By Litzy Santana
Twitter @OwlFeedlitzy1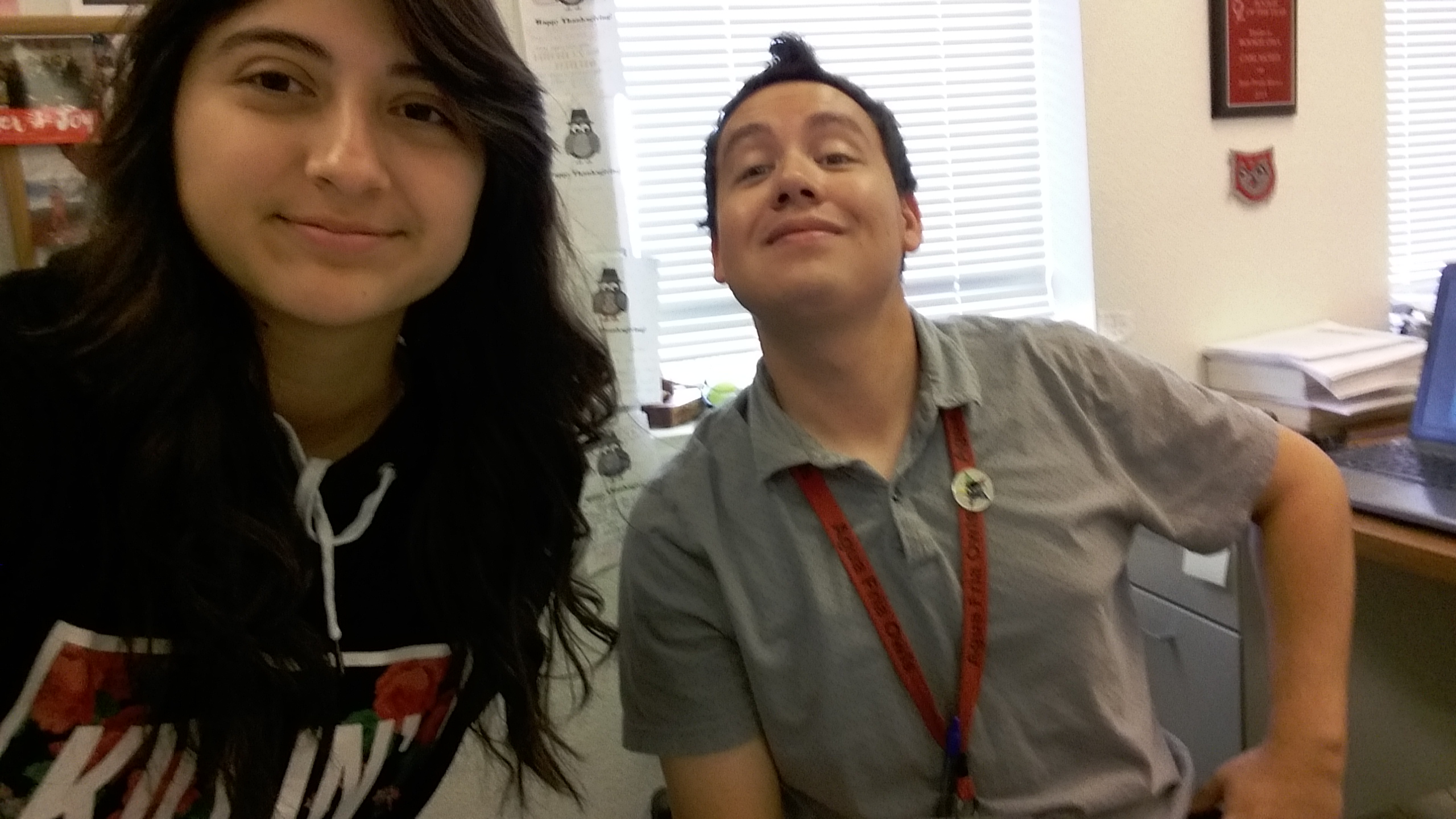 Let's hop in, and take a look at science with Mr. McBee. He's taught honors anatomy, physiology and biology for the past two years at Agua Fria.  
He currently goes to Arizona State University, where he is getting his Master's degree in education. He also attended the University of Arizona.
As a student, throughout high school he played baseball. Mr. M decided not to continue baseball in college because he wanted to go to a university. He wanted to put his education first over athletics. He was also in band in college and high school.
Mr. McBee grow up in the West Valley of Phoenix. When asked why he chose to teach at Agua Fria, he answered, "As I got to college, I saw that everyone had different opportunities, depending on where you grew up. After three years of college I decided to get into teaching to help my students get some of those opportunities and guidance that I wasn't able to have."
He was going interview with a different high school but ended up interviewing first with Agua Fria. He was impressed with the opportunities the school offered. "Agua Fria is a very special place," Mr. McBee said. "There's not a lot of A-rated schools out in the West Valley and Agua Fria is one of those few."  
As a teacher, his biggest goal is that 100% of his students have the opportunity if they so chose to go be able to graduate with a science-related degree. He will be there to guide them and show them how difficult science can be at a college level, and push them to think in higher level in science.
He believes that college and career readiness is very important and necessary to a student. "It's really because of how much it takes to be successful at a college level," he said. "I would like to push my students into finding a passion for science. I would like to show them it's not all about getting the right answers but about the thought process and how to process a lot of information."
He would like to help move us into the S.T.E.M. movement (Science, Technology, Engineering, and Mathematics). He believes that that is where many of his students will also get opportunities to be college and career ready.
Mr. McBee's favorite parts of being a teacher is when he sees that students are speaking with scientific language, when his students ask each other for help and work together, and also "the lightbulb moments, when it really all starts to come together and make sense."
He tries to have daily communication with his students. As students and teacher they work hard every day in the classroom. He loves the sense of accomplishment his students get after a difficult task.
Lastly, Mr. McBee was asked what it meant to him to be an Owl. He answered: "To be an Owl is to be the most tenacious person you can be. And so not giving up, even when you're getting kicked, when you're down, whether it's by school, whether it's by life, anything, an Owl keeps going. If you're running low on sleep, owls are nocturnal and owls push through that. To be an Owl you have to be positively tenacious, you have to be ready to go."