Are you crying?! THERE'S NO CRYING IN BASEBALL!
By: Litzy Santana and Ulysses Altamirano
Follow us: @OwlfeedUlysses and @OwlfeeLlitzy1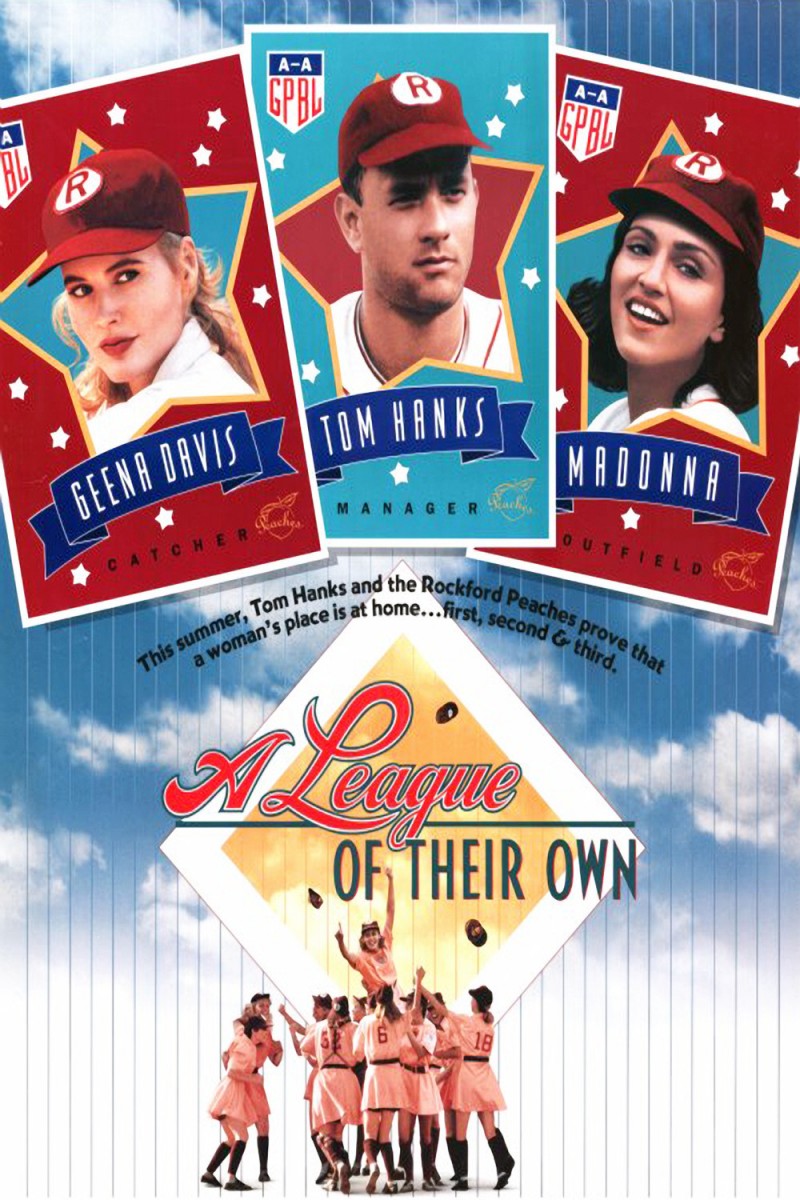 Men were at war, and women were playing baseball. Wait, playing baseball? A League of Their Own, a movie that takes place in 1943, follows a women's professional baseball league during World War II. While the men were out helping our country, their wives were tackling the new challenge of baseball.
The movie starts off with a pair of sisters who play baseball, Dottie (Geena Davis) and Kit (Lori Petty). Out of both players, Dottie seems to be the one who is a ball player. Then she is offered a position to play in a Girls' Baseball League, but Dottie turns it down.
Dottie's sister asks if she can join. She is denied but only allowed to enter under the condition that her sister must come along also. Kit does not like life on the farm. She realizes of course that the new baseball league is her only hope for a new start. Eventually Dottie agrees to the deal, realizing that this means a lot to her sister.
The Scout of the league (John Lovitz) is thrilled but must also make a stop in Chicago to see another player that supposedly has people talking about her batting skills. As soon as they arrive the Scout is very disappointed to see that the Marla Hooch (Megan Cavanagh) is not as good looking as Dottie and Kit.
As the movie progresses, a baseball team of women assembles. The team names themselves the Peaches. They travel to many different states competing against other teams with their skills.
Along the way, they counter a bit of problems among the team with one of the members, Kit. Kit and Dottie end up having a bit of sister rivalry. At this point Dottie has an argument with the coach about her being on the team. Later that night Kit is moved to another team called the Belles and the rivalry continues.

The Peaches make it to the World Series, The Peaches and the Belles are face to face. As the game is ending Kit is up to bat. Her and her team win. After the game, Kit and Dottie end their rivalry as Dottie decides to head home and start a family and Kit keeps on playing.
At the end, time flashes forward and the ladies of the Peaches gather together as they are now in an older stage in life. They celebrate the opening of an exhibit in a museum dedicated to them as women athletes playing baseball.
Ratings:
| | |
| --- | --- |
| 0 | This movie has bad acting, a boring plot, and shouldn't have been made. |
| 1 | Movie was bad quality. There was little amusement but no big deal. |
| 2 | This movie did have some interesting parts. Could improve upon a lot more. |
| 3 | You will probably like this movie, it will make you laugh or cry. Could go either way. |
| 4 | Movie was very interesting. Had a lot of great acting and followed a very good plot. |
| 5 | You have to see this movie it's a MUST! YOU WILL LOVE IT! |
Litzy 4: A League of Their Own is a very entertaining movie. It takes us back to the time when women were struggling with harsh times like WWll. Although their loved ones were far away and helping out the country, they still found a way to keep their minds off of the difficult times. Throughout the whole movie, I found myself laughing. I loved this movie, it's a great movie to watch!  
Ulysses 3:  A League Of Their Own has really proved to be a little funny. There was a time during WWII when men had to go and fight the war and women had to work hard difficult jobs, and maintain their families. But of course this did not at all stop them from playing baseball. This movie showed the true aspects on what the struggles were back then: the upsides, and the downsides as well. All aside, this movie was somewhat hilarious and did fail sometimes  to make me laugh.