Meet Mrs. Hudson
By Divine Olorunfemi
Follow @OlorunfemiD1983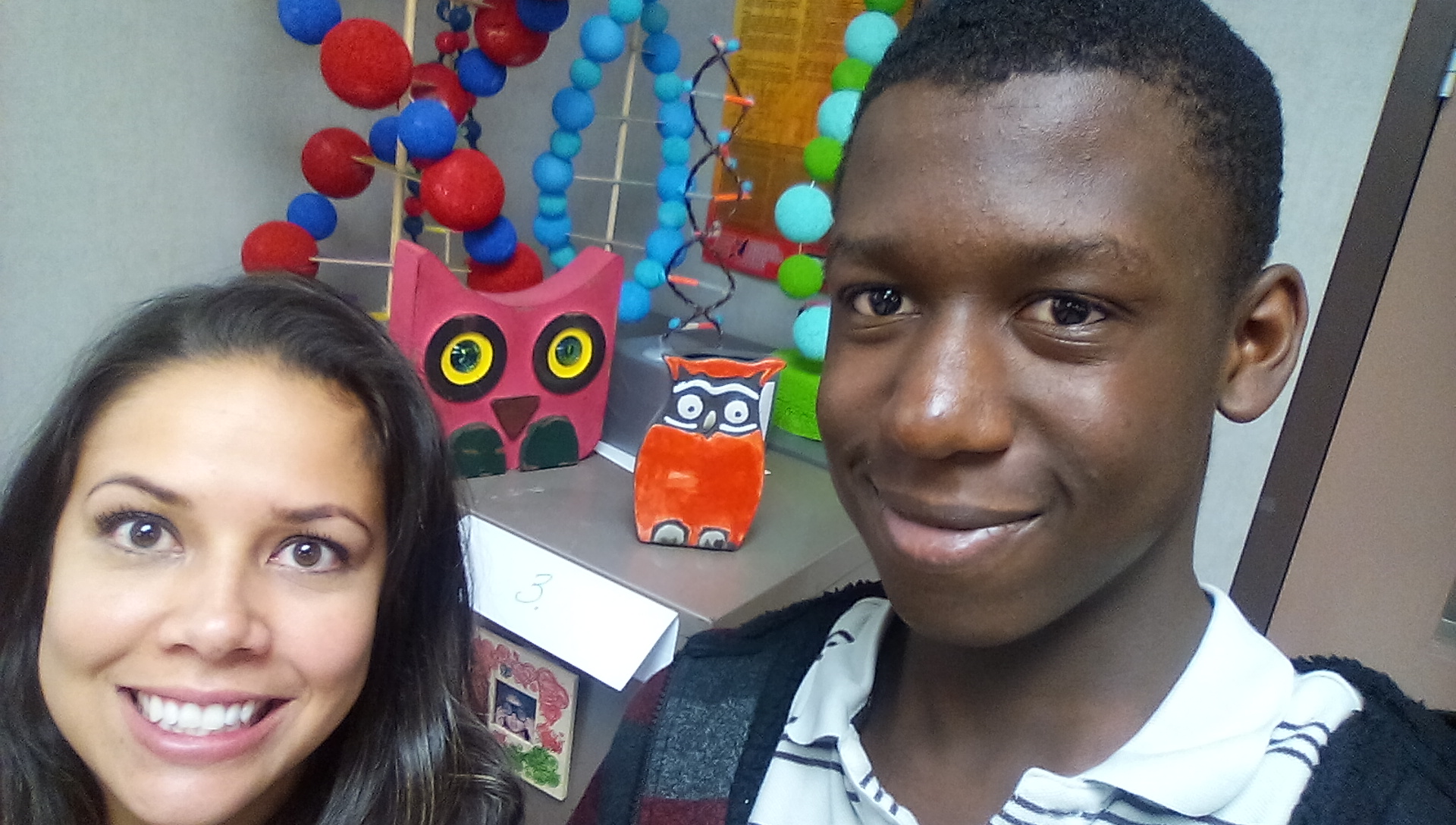 Mrs. Hudson is an honors biology teacher at Agua Fria School. She has been teaching here for three years. She teaches regular biology as well.

Born and raised Arizona, she attended Agua Fria High School, participating in volleyball and softball.

Mrs. Hudson participated in sports in high school and college. In high school she participated in volleyball and softball.
She continued her volleyball career at Kansas Wesleyan University, where she majored in biology and chemistry.
Mrs. Hudson didn't start off as a teacher, she started coaching volleyball and substituted. She really liked it and went back to get her teaching certificate.
Agua Fria wasn't the first and only school at which she has taught. "Before that I have taught at Millennium and Lakes High school in Washington State for three years," she said.
Since she graduated from Agua Fria, she feels connected to the school. "I probably have more ties to Agua Fria," she said.
The biggest challenge that Mrs. Hudson sees is to make the students motivated. One of the hardest was making the students see the fun in science so they can hold their attention.
"I like getting the students excited about science, especially the girls," she said. "We need more girl scientists. It a field that is so male dominated, it would be nice to have a little females around," she said.
As statistics show, the number of female scientists is less than male scientists, so Mrs. Hudson thinks there should be more females in the science field.
The things that she enjoyed when she was a student and still enjoys as a teacher are that "the traditions are still there. I like that school spirit. Most of the kids still have school spirit," she said.
When Mrs. Hudson hears the phrase "Be An Owl," she thinks: "An Owl is someone who shows respect and compassion towards others and never gives up."
Remaining Quotes
She like teaching biology because I get to cover more content and I get to talk about my favorite parts in biology like genetics and evolution.
Kansas Wesleyan University
Biology and Chemistry
Volleyball in college
Volleyball and softball in high school- Agua Fria High School
I really enjoyed it the traditions are all still here and now my nephew is here
This is my third year- teaching in Agua Fria High School
As she enjoys her student
Difficult part of teaching