Cherry Blossom Noodle Cafe
By Andrea Vasquez
Follow me on Twitter: @OwlFeedAndrea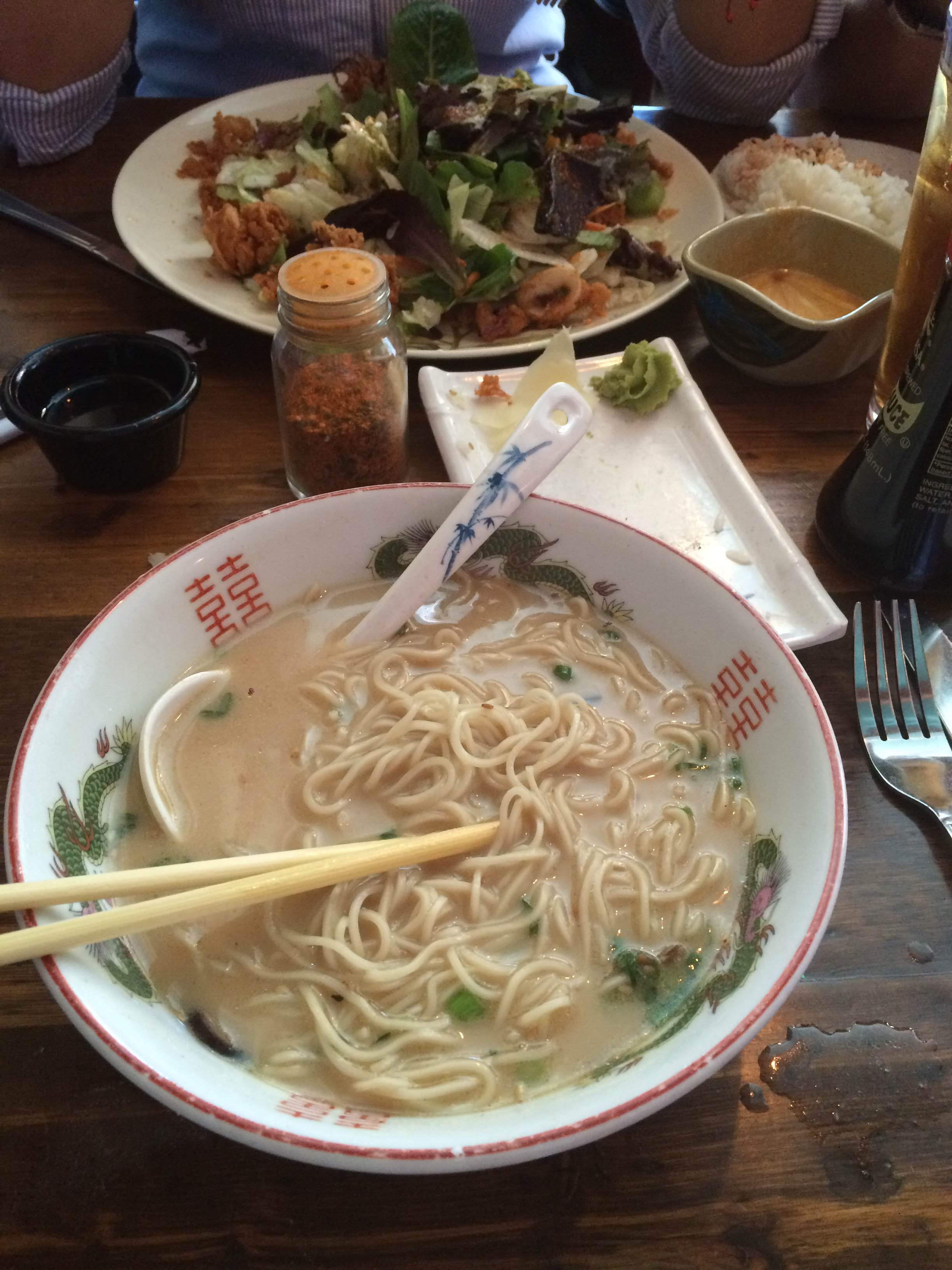 Sometimes it's hard to find good Japanese or Italian restaurants that are not Americanized or part of a big chain. Imagine eating a good Japanese and Italian fusion restaurant!
I love eating at small businesses and if you want to get that small cafe feel, then Cherry Blossom Noodle Cafe is your place to go. The little hole in the wall is located on 914 East Camelback Road Phoenix, AZ 85014. Happy hour is Monday through Friday from 3pm-6pm. Go check it out for a delicious lunch or dinner.
The restaurant is a little hole in the wall with a cute sort of vintage feel to it. They always have fresh flowers at the front desk. The cafe is small and cozy. It's always buzzing with people talking and the staff running to attend the customers. Soft music is almost always playing in the background, giving the shop a relaxing feeling.
The staff is incredibly nice and do their best to attend to their customers. The cafe is set up in multiple areas. There is a nice booth area near the door and front desk for those with large parties; then in a slightly bigger area there is a counter right in front of the kitchen with multiple small tables behind it; finally, there is a back area for a more secluded, quiet meal.
Some of the food they feature there goes from delicious sushi, steamy udons or ramens, to fresh calamari salads and savory chicken parmesans. The desserts are glorious. My personal favorite that I have tried so far is the strawberry shortcake. Some featured soups they have are Ramen and Udon which hit the spot during lunch or early dinner.
Their rolls are absolutely delicious. The fish is tender and the crab meat is creamy all rolled up in fluffy rice and seaweed. Their salads are savory and give a delightful taste for those opposed to eating sushi or anything with carbs.
I would definitely recommend going to this small cafe. It is not only savory in every aspect, but also aesthetically pleasing. Their prices are moderate for well made food and good service. Although it may be a long drive, it is definitely worth it.