The Wrongs and Rights of Bernie Sanders
By Alan Agundez Castillo & Miranda Cavada
Follow us on Twitter ―  @OwlFeedAlan & @owlfeedmiranda
Alan's Opinion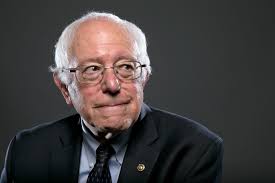 Bernie Sanders: the person who I want to become president of the United States. There are many things that I admire about him and nothing negative really.
Sanders is a person that many people look up because of his stance on social issues. He is pro choice, wants to break down big companies, and I agree with him on a lot more issues.
Bernie is able to connect with many young voters, who are the next generation of America, and most of the decisions that will be made would most likely affect us in the long run compared to elders, so it would be pretty important to make a right choice for president this year. Plus we don't want a person like Donald Trump trying to run for president ever again. Sanders is also most likely to become president if he were to become the nominee if he was running against Trump.
However, there is one problem about Bernie Sanders: his age. That is one huge problem if he does become the President of the United States. He would be the oldest person to become president on inauguration day and that could be a huge problem if he is.
Now, let's get back to the good things about him. Let's get this cleared out: he is NOT a communist. Okay. He is a democratic socialist, not a socialist. Huge difference. Here is a video to describe what is democratic socialism: https://www.youtube.com/watch?v=OBYmeLBWjeI.
Now that we have that covered, Bernie Sanders is the person that represents the majority of Americans in this country. He represents the middle class of America and is willing to fight for them, and not for the upper class. He wants everybody to start of equally, but it doesn't mean we will all be the same.
He is not going to give away free toilet paper, free cars, free vacations or free money. He will give us the basic necessities such as free healthcare, free education, maternity leave and so on. In retrospect, that is not a lot and I don't even understand why people don't want things like free healthcare? What is so bad about free healthcare? Do people even know the difficulties of how to get insurance with a low income? It is very stressful.
Bernie Sanders is ready for a political revolution and that is what this country needs.
Miranda's Opinion
Just like any other politician, I have mixed feelings about this one. But mostly good ones. Bernie Sanders is possibly the only candidate I wouldn't mind going for in this campaign. I'll start with the things I love best about him.
Since Sanders is experienced in politics, it seems like he knows what he's talking about. It's that loud, booming voice of his that dominates Hillary Clinton during the Democratic debates and defeats Donald Trump's arrogant comments. Best of all, he is determined to create the utopian America with his exceptional ideas.
His ideas are so great that they appeal to the country's younger audience, which I don't think any candidate has the power to do (it's like Trump; his ideas apply to idiots). The fact that as America's next president, he wants to make university cost-free for everybody in the country, makes me wish I was old enough to vote for him. Seriously. I would vote for him.
As a liberal Democrat myself, I agree with most of his stances on the issues. His views on civil rights are ones every presidential candidate should have. Every candidate should believe that Americans should live in this country equally, regardless of gender, race, ethnicity or sexual orientation. I respect that ideology very much. It's something that Republicans don't keep in mind because their bias and judgement gets in the way.
However, since we are dealing with politics here, there are always negatives. While I have to admit Bernie Sanders has some great ideas in store for us, they aren't very realistic. I can't tell you how many times these candidates have told the public of their amazing plans for the country and then when they get elected, they never go through with them. Then they turn out to be horrible presidents. I won't be surprised if Sanders gets elected and his presidency turns into turmoil. Next thing you know, the next Great Depression happens.
In his defense, I really dislike when Republicans label him a "commie" just because he's a socialist. Yes, I understand that his leftist ideas will never work in a capitalist society like the U.S., but Sanders has good intentions. We all wish socialism would work in this country.
All flaws aside, Bernie Sanders should be the next president of the United States.