The magical Mrs. Harter
Treasure Byers — OwlFeed
Twitter — @OwlFeedTreasure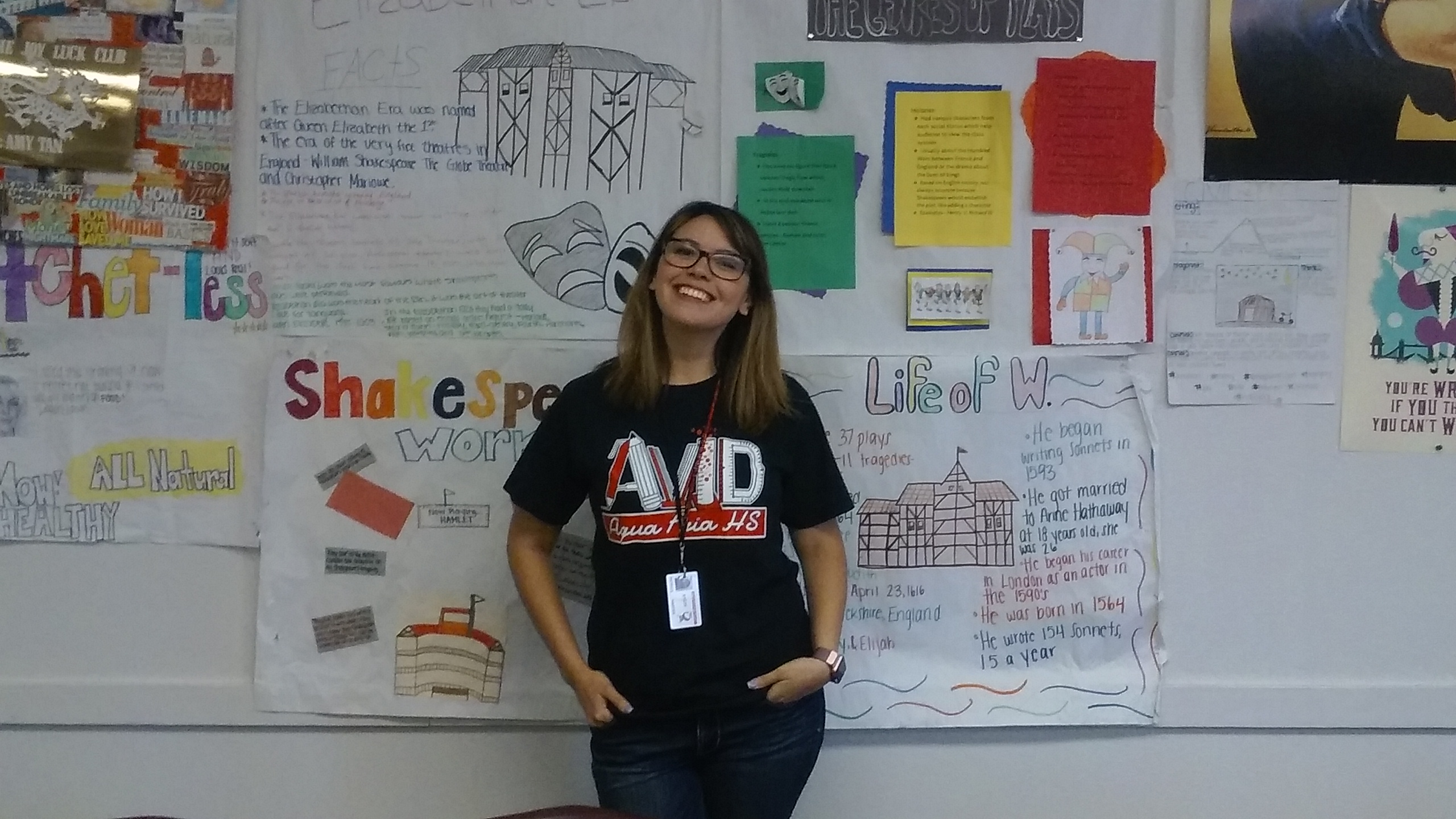 The world of English class can be magical: with a wide range of topics from grammar to Shakespeare, you don't expect to like the class, but you somehow get hooked. One of our magical English teachers here at Agua Fria High School is Mrs. Harter. She enjoys Taylor Swift, the band Passion Pit and has a deep love for audiobooks, all of which are pretty awesome.
To her, English is an opportunity to build strong reading skills and gain life experience. After all, books are "life's best teachers," she said. Mrs. Harter has been at Agua Fria for four years and in that time she has taught many freshmen. But her students have also taught her many valuable lessons.
"[They] have taught me that it's okay to be silly," Mrs. Harter said. She has learned that it's okay to have a little nonsense in class to loosen up the atmosphere. Also that it's fun to ask "what ifs" and think about possibilities.
Mrs. Harter was born and raised in Lake Havasu, Arizona. She attended Arizona State University for her undergraduate degree and later, Grand Canyon University. She was prompted to become a teacher by her past English teachers. You know, those boring teachers with monotone voices who don't necessarily care about education? "I wanted to avoid being like them," she said. Mrs. Harter is a very lively, engaging teacher, so she has definitely achieved that goal.
When asked what it means to #BeAnOwl, she replied that it takes patience, honor and a giving attitude. Not only honor towards others, but honor towards yourself as well.
Truly magical words, from a magical teacher.