By:Oumou Bah- OwlFeed
Follow me on twitter @OwlOumou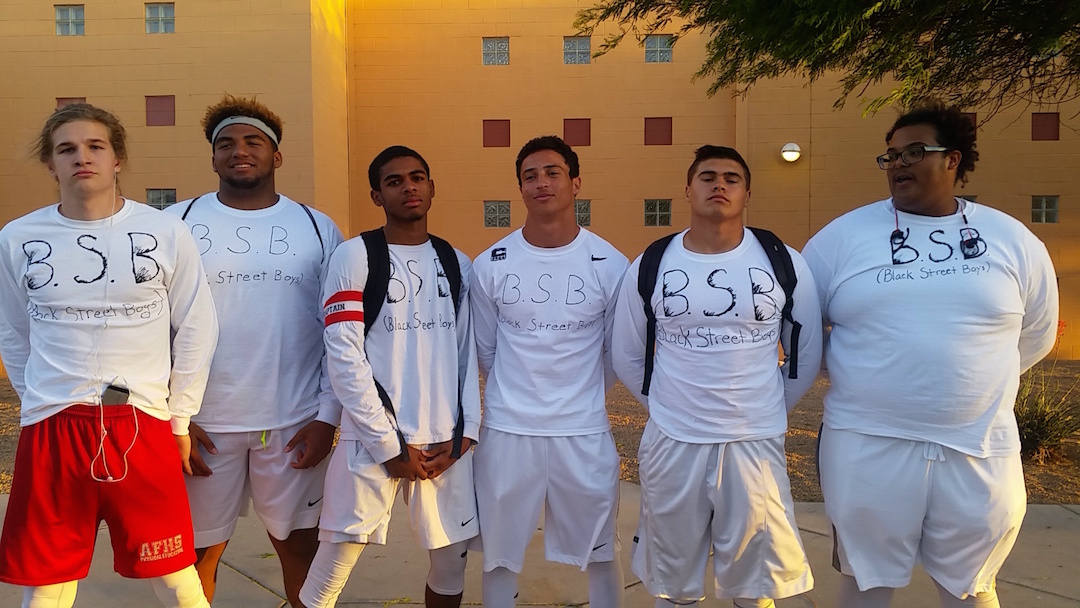 The intensity and excitement was definitely there last Friday, April 15, at the first annual district-wide dodgeball tournament. The crowds were rooting for their team and there was definite suspense as Black Dynamite, a team from Desert Edge beat FOE, a team from Verrado, in the championship in a very close and heated game.
The tournament started off with over ten teams participating, one of which was the Blackstreet Boys. The Blackstreet Boys were made up of our very own Agua Fria boys: Brandon Lewis, Chris Cofield, DJ Charles, Demetrius Johnson, Tristan Guerera, Brennen Peugh and Bradyn Dowlearn.
They started off strong, beating a group from Verrado. However, the next round was not in their favor. The Blackstreet Boys lost in a very close game to a team from Desert Edge.  Unfortunately, due to time restraints, the Blackstreet Boys were eliminated from the tournament instead of playing one more match, as was originally planned.
Overall, the first district-wide dodgeball tournament was a success and worth the $2. Kudos to Desert Edge for their hard work and dedication!
Next year, the Dodgeball Tournament will be held at Millennium High School and hopefully more teams from Agua Fria will participate and bring a trophy home.
As for more dodgeball related news, Agua Fria will be having our own annual Dodgeball Tournament very soon, so be on the lookout for more information to come.