By: Ulysses Altamirano
Follow me:@OwlfeedUlysses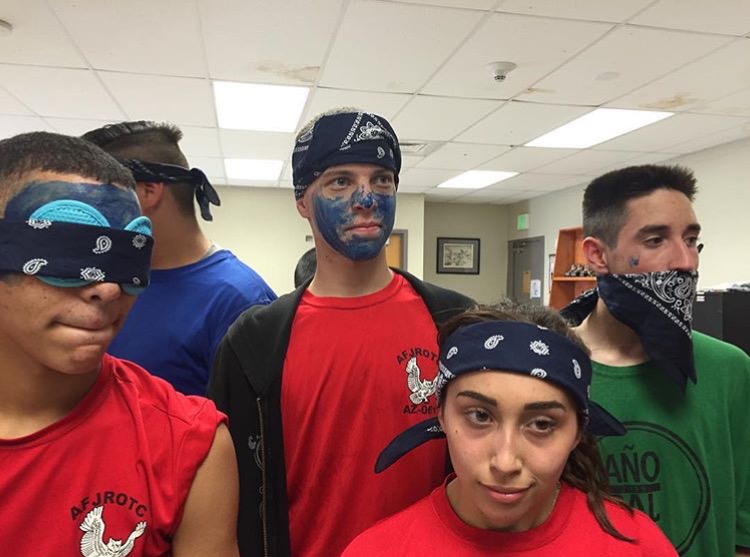 This year's Mud Day was be exactly like Survivor. Groups were separated into tribes and  each competed against each other for the ultimate prize. This event was held Thursday,  April 21.
The purpose for this event was to get underclassmen as well as freshmen to join the JROTC program at Agua Fria. All the classes from freshmen, sophomores, juniors and seniors  as well as the corps were involved in Mud Day.
Chief Siau and Colonel Clements participated in this event too. They helped JROTC with the set up, but also maintained their leadership while letting the seniors coordinate this event.
Mud Day is held once every year. "About 40-50 people come out each year and roll in the mud like piggies," former JROTC member Mariah Reyes said.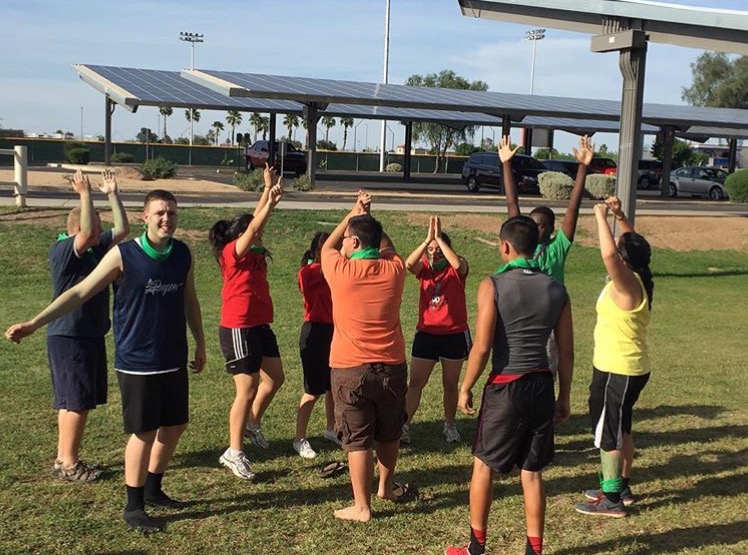 "This is going to be set up just like the show Survivor. There will be obstacles that they will have to pass, there will be people that are going to be voted off, there will also be a scavenger hunt in the end," Reyes said. "We will also have a camera person to record the whole thing for future purposes to show upcoming members coming to ROTC."
All groups for Mud Day were chosen through the drawing of a hat. This is so there can be equal opportunities for everyone and to have a diversity in each group.
This Mud Day event is not just for freshmen coming to ROTC. Last year there were 8th graders that came from different schools to have fun and hopefully get an idea in mind of what JROTC is like at Agua Fria.
There were many requirements that students needed to meet to participate in the event.
Have grades above a C in

ALL

classes.

Pay a fee of $4.00 to Agua Fria JROTC.
Mud Day is held once a year. Remember to participate next year for a day of food, games, and MUD!  
Disclaimer: Remember to bring extra clothing, shampoo, soap, and towels for a guaranteed exciting day of mud next year.