Are you Wildcat ready?
By:Ulysses Altamirano
Follow me:@OwlfeedUlysses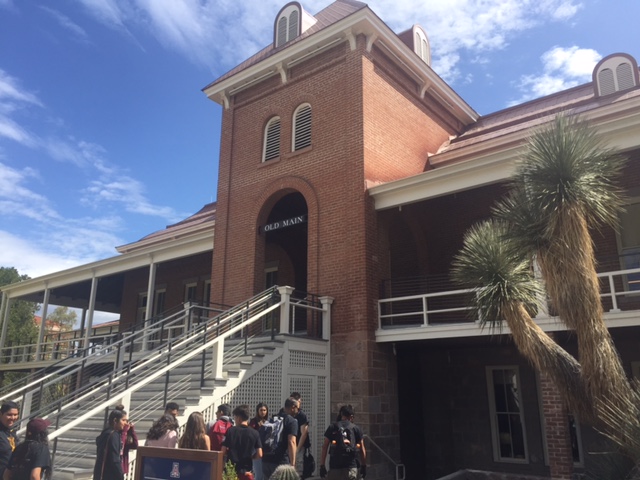 The University of Arizona was first founded in 1885. The first graduating class consisted of 3 people (1885) , one man and two women. U of A has more than 32,987 students (2016) today. Definitely surpassing the class of 1885.
U of A, located in Tucson, Ariz., is one of the most prestigious universities in Arizona. It has a 22:1 Student Faculty Ratio (SFR). U of A offers more than 168+ majors.,with as many as 600+ thriving communities of clubs and campus groups.
U of A Facts:
U of A has an excellent honors program with more than 4,406 students.

More than 40% of undergraduates are of a diverse ethnic background.

52% of males and 48% of females make up U of A.

75% of first year freshmen live on campus.

There are 23 residence halls on campus.

#1 with school spirit home to the ZonaZoo, the largest and loudest cheering section.
Core High School Courses for Freshmen:
| | | | | | |
| --- | --- | --- | --- | --- | --- |
| English | Math | Lab Science | Foreign Language | Social Studies | Fine Arts/CTE |
| 4yrs of English | 4 yrs of Math | 3 yrs of Lab Science | 2 yrs of same language 2nd language | 2 yrs of social studies (1 yr of American History) | 1 yr of fine arts or 1 yr of career & technical education (CTE) |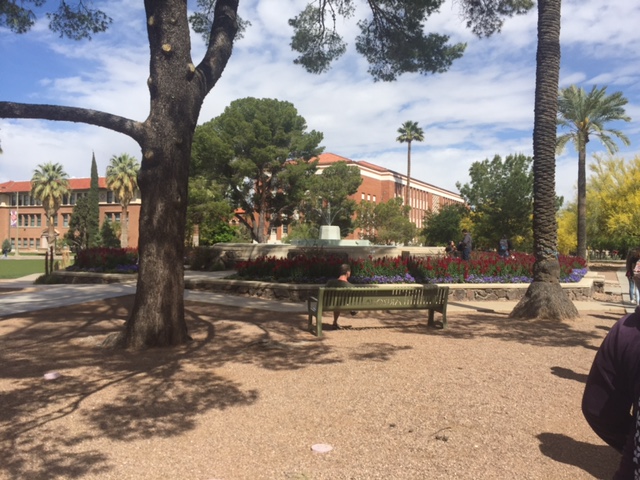 If you're an Arizona resident, have completed the core academic requirements at a regionally accredited high school, and you are a top 25% of your class, you are assured admission to the University of Arizona.  *Official test scores must be submitted by ACT and or/ SAT and are required if you are applying for merit-based scholarships and or Honors review.
Comprehensive Review: GPA and test scores aren't everything – they also look at the type of classes you are taking, community service, extracurricular activities, and your optional personal statement.
A complete application includes application fee ( $50 for Arizona resident and $75 for non-Arizona resident), high school transcripts, and test scores for Merit and Honors consideration.
APPLY:
Apply online 24/7 or print your own-arizona.edu/apply.  Last day to apply is May 1st.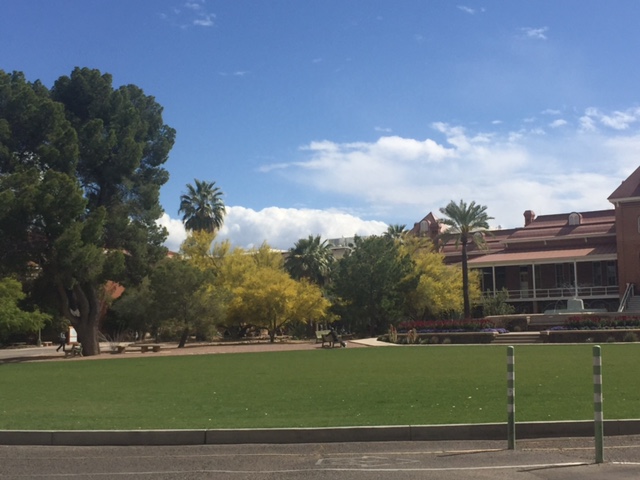 3-In-1 Application:
When you apply to the UA, you'll be considered for:
Undergraduate Admissions.

Merit-Based Scholarships

The UA Honors College.
Feel free to email: [email protected] for any questions.