Agua Fria's Officer Othon Serving with Honor
By Miranda Cavada
Follow me on Twitter ― @owlfeedmiranda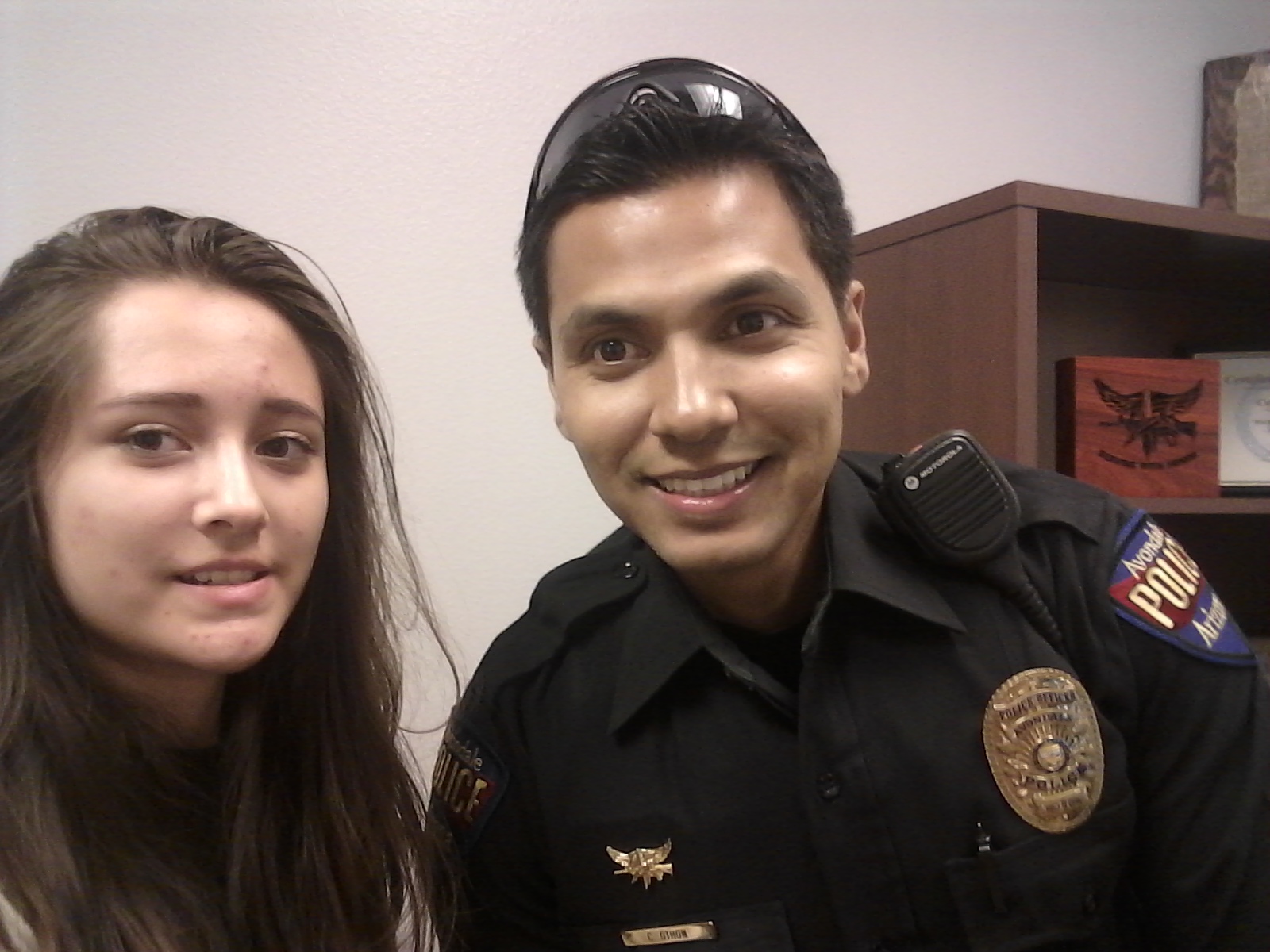 At least some of you have noticed a few police officers walking around campus and inspecting the school for vandalism, drug use and possession of weapons ― usual cop duties. However, these trusty officers aren't just in it for the law enforcement part of the job. They also try their best to connect with the students and be part of the Agua Fria community.
One of these campus police officers is Cesar Othon. He served in the U.S. military before he became a cop. His years of service inspired him to become an officer.
"…I found that with being a police officer, you just get to serve the community and it's a good perspective profession," he said.
He mentioned that there are a lot of opportunities for an officer in a high school campus, such as drug-related offences. However, busting kids for smoking marijuana in the bathroom is not his main goal. It's reasoning with the trouble-makers and getting to know the students.
In short, "…it is to develop a positive relationship with students and staff," Officer Othon said. "Just to be helpful, you know, that I'm not here just to get people in trouble or bust people for crimes." As an officer, he will strive to make his reputation a good one.
As for his personal life, Officer Othon is married and has three children. His hobbies include running, exercising, hiking and cycling. Besides physical activities, he enjoys reading a good book from time to time, especially historical fiction. Officer Othon is a very active person, as he enjoys spending time with family and friends.
"I like being part of something greater than myself," he said.
I asked him what is means to be an Owl and he answered, "It means, obviously, 'honor first'…". He said being an Owl is very similar to being an officer because the motto for the Avondale Police Department, where he works, is "Serving with honor." Honor means doing the right thing and respecting others. Most of all, it means contributing to the positive environment of your school.
#BeAnOwl