Our Musical Owls
By Litzy Santana
@Owlfeedlitzy1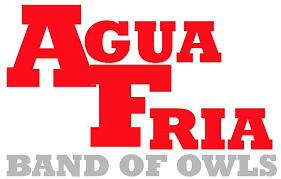 On May 3rd, our very talented Choir and Band students showcased their musical talents up on stage. Our Owls we're very lit last night! (Lit as in very excited and very fun)
The Choir and Band of Owls have been working hard and practicing for weeks to make sure everything went to perfection. It ended up being a big success!
Our Owls participated in the Agua Fria High School Music Program. It took place the evening of Tuesday May 3rd, in the Agua Fria Auditorium. Participating at our High School was also he Wigwam Creek Middle School band.
The Wigwam Creek band started performing at 6:30. They showed us their talents as well.
Then the Choir group began at 7:00 p.m. They sang 6 songs in total. They did an acapella number and showed us how hard they were working all semester to give us a good show.
They moved their hands along to the beat of the song. They sang until 7:30.
Two of the songs they performed were outstanding. They sang them in different languages.
The choir group sang one in Latin.
One of the girls in Choir named Jasmine Salinas believed she and her classmates performed very well. "I was very excited to perform," she said. "I know we did our best. At the beginning I was nervous, but then I got over it and it all went good."
They didn't seem nervous at all. They knew all the words to all the songs and seemed to have a fun time while being up on stage.
Then later our Band of Owls also performed 6 songs and showed us how good they can play their instruments.
Marianda Cavada, a member of the Agua Fria band, also believed she and her fellow band members did really good. They also worked hard to make sure everything went well.
Make sure to always support our Owls in any upcoming shows or make sure to go support them next year!!