Summer watching
By Litzy Santana
@Owlfeedlitzy1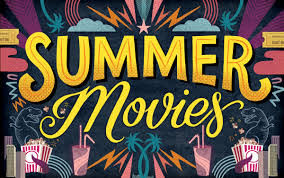 Summer is just around the corner. What will mostly everyone be doing? Maybe go to the movies? Of course, mostly everyone will be hitting the movie theatre!
What are some movies coming out in the summer of 2016?
Everyone is waiting for the new upcoming Captain America: Civil War. It will be out in theaters on May 6th.
Alice Through the Looking Glass is coming out on May 27th.
Who doesn't like a scary movie? Many people are also looking forward The Conjuring 2.
Going back to childhood with Finding Dory, the sequel to Finding Nemo coming out on June 17th.
Who you gunna call? Ghostbusters! Ghostbusters will be out on July 15th.
"Live long and prosper" ? Star trek fan? Star Trek Beyond will come out July 22nd.
And don't forget Suicide Squad! Which include Batman, The Joker and Harley Quinn. Suicide Squad will be out in theaters on August 5th.
Make sure to check out these movies. They will be coming soon! Don't spend your summer at home, spend it at the movies!