What to Do Over the Summer
By: Alan Agundez Castillo
Follow me @OwlFeedAlan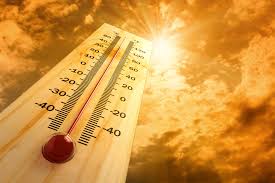 Summer. It is almost time for us to sleep in and go on vacation. Knowing how we live in Phoenix, Arizona, or Avondale, the weather reaches to the 100s most of the time. So this is a list of things that you can do over the summer.
Explore Phoenix!
There are many interesting things to do in Phoenix over the summer. You can go to the Phoenix Art Museum or see the Science Center. It may not seem like fun at first, but you won't know unless you try. Not only that, explore Tempe and other places in the East Valley. There is the Tempe MarketPlace, Mill Avenue, or Scottsdale Fashion Square.
Travel!
         You don't exactly have to go to California, even though that would be nice. You can take weekend trips to Flagstaff, Sedona, Payson, or even visit The Grand Canyon. Try and take weekends escapes up north to escape the heat. And for those going to college soon, visit different campuses around the state or even the country!
Find Work/Jobs
Try to earn some extra money by applying to different stores, restaurants and other places. You have plenty of time to work and get some good cash. It may be difficult to find a job, but try applying to snagajob.com, a place to look for jobs around the city.
    4.Finish AP Assignments
Some people have AP assignments to finish over the summer. Finish those assignments so you won't start the next school year in bad shape.
Read a book!
Go visit Barnes and Noble or your local public library and try to find some good books to read. Their is nothing bad with reading at least one good book. Some options include The Hunger Games series, Divergent, the Harry Potter series, John Green books and a bunch of others too! Give it a try!
Do community service!
There are many opportunities over the summer to get community service hours. Many clubs on campus require community service hours like NHS, Key Club, and a lot of other clubs too. Also, they would look good on job resumes/applications, scholarship applications and college applications too.
Apply for Scholarships!
You are never too young to dream about college! For many people, scholarships are very important to pay for their college tuition . You have many hours to look for scholarships and grants. There are many ways to get scholarships, just look around the internet or social media to find them.
Redecorate your room!
         Before the school year starts, it would be best if you get your room cleaned and organized right at the start of another year of learning. You don't have to paint the walls or buy new furniture, but reorganize your room or download Pinterest to find ways to make your room more interesting.
Help you parents around the house! (Chores)
It might not be fun, but at least you are doing something. Go with your parents to the grocery store or ask your parents if they need any help around the house. They will greatly appreciate it and might possibly reward you.
Hang out with friends/family!
Hang out with friends and have a good time. You don't have to be outside, but hang out at someone's house and watch a movie or talk with each other. You can try to go outside during the day, but it might be best at night.
Have fun over the summer! Try not stress about the next school year. There may be a few changes next year, but don't let them take over your summer. High school is the time of your life and make the best of it.  You are only a teenager once.