Add These to Your Summer Reading List
By Andrea Vasquez
Follow me on Twitter: @OwlFeedAndrea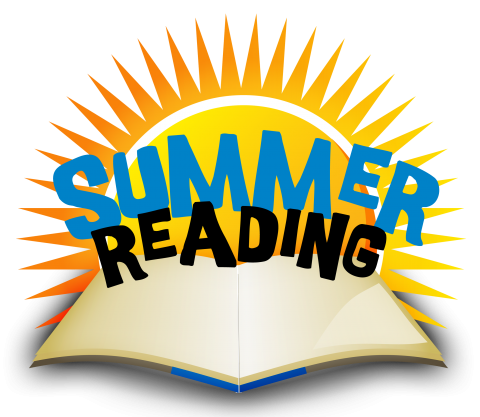 Picture this: it's a hot summer day and you are stuck at home. The heat is unbearable and you have probably binge watched every movie and TV series on Netflix and it's only the end of June. There is a whole eternity away until school starts and you are definitely not doing anything for the rest of the summer. What can you possibly do with the rest of the 912 hours you have left to kill? Definitely not scrolling through people's Twitter to see how much more fun they are having than you are.
Summer is coming soon and many students are probably thinking, "What am I going to do with my life?" Usually summer is just the time to laze around and hang out with friends, but what about those one boring days where there is literally nothing to do? Moms would probably respond 'clean the house' or 'do something productive', but what is fun and productive?
Reading, my friends. I know, mind blowing. But still, what are really good books to read? And what if you're a fast reader? What if you like pictures in your books? Well then, here's a reading list that has a variety of books you can check out from novels to series.
Novels:
The Help

This book is brilliantly written and I recommend you read this over the summer. It is unforgettable.

Hyperbole and a Half

Really good book for real-world problems.

Go Ask Alice

A gruesome book about a teenager falling under drug addiction. Readers, be cautious for its triggering content. A really raw and real book.

Looking for Alaska

John Green always makes me cry, and if you are a cryer too, then you will probably cry.

The Fault in Our Stars

This book is a must read if you are into romance.

Much Ado About Nothing

If you are into Shakespeare, this book is hilarious and beautifully written. One of my favorites out of all of Shakespeare's books.

1984

Really dark dystopia. It's suspenseful and exhilarating.

Brave New World

A dystopia that is horrific and cruel. This book contains sexual content, readers be cautious.

The Giver (it has a series, but with different protagonists)

This book is brilliant. Scary, but brilliant. I read this at a really young age and it's gruesome.
Series:
Harry Potter

If you haven't read this series, then your should probably do that ASAP.

Hunger Games

This is also a series that must be read. No matter what, you have to read it.

Insurgent

This will make you cry. At least I did. Insurgent is a twisted and suspenseful book about the world the main protagonist lives in.

Leviathan

This book is super cool, trust me. It has amazing pictures and a good story plot.

The Maze Runner

This book does not compare to the movie (although Dylan O'Brien is amazing). The book has a much twistier plot that will literally leave you wondering what happened.

Percy Jackson

Must read, really interesting and has an amazing plot.
Of course there are a whole ton of other books that must be read, but these are amazing both in content and in plot. They will most likely keep you entertained and maybe even enlighten you a little.