Welcome Catherine Robinson to Agua Fria Journalism!
By: Clinton Barney  (@CJjournalismAF)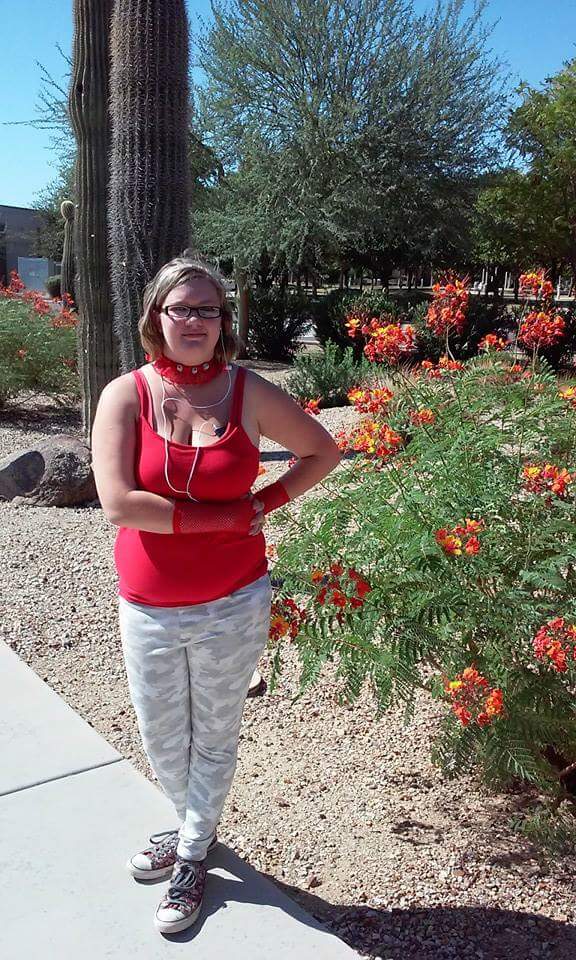 Meet Catherine Robinson, senior at AFHS. She is one of many new members of Agua Fria's Journalism team.
Catherine, who also likes to be called Cat, joined Journalism as an extra writing class to improve her writing skills. She wants to become an author when she graduates.
She was born in Texas, and moved around the States throughout her life. She has lived in Texas, California, and Nevada before moving to Arizona where she has stayed ever since she was 12.
She lives with her mom, step-dad, and brother; not including her many pets. Catherine has a total of 10 pets (2 dogs, 2 fish and 6 cats). What's most impressive is that she and her family rescued all of them.
Cat is friendly, funny and smart. She really enjoys the classes she has this year, which include Early Childhood Development and Journalism.
Her interests include heavy metal and video games, such as Pokemon. She is also a NASCAR and Johnny Depp fan. At home, she cross-stitches (which she eventually sells on EBay), plays games and listens to music.
After high school, Catherine wants to complete online college courses, get a job and pursue her dream of being an author.
When asked what being an Owl means to her, she responded with: "Having school spirit, and not being afraid to represent [our school]".  
Now that you know about Catherine, don't be afraid to say hi, and don't forget to check out her articles on OwlFeed.