Meet Kamille Sullivan!
By: Gretchen Hosking
@Gsking_OwlFeed
Kamille Sullivan is a freshman here at Aqua Fria in journalism. She sat down with me and told me a little bit more about herself and her high school life. Before living here, her family used to live in California and Minnesota. They moved to Arizona when Kamille was in the 3rd grade. She has two older brothers, making her the youngest in her family.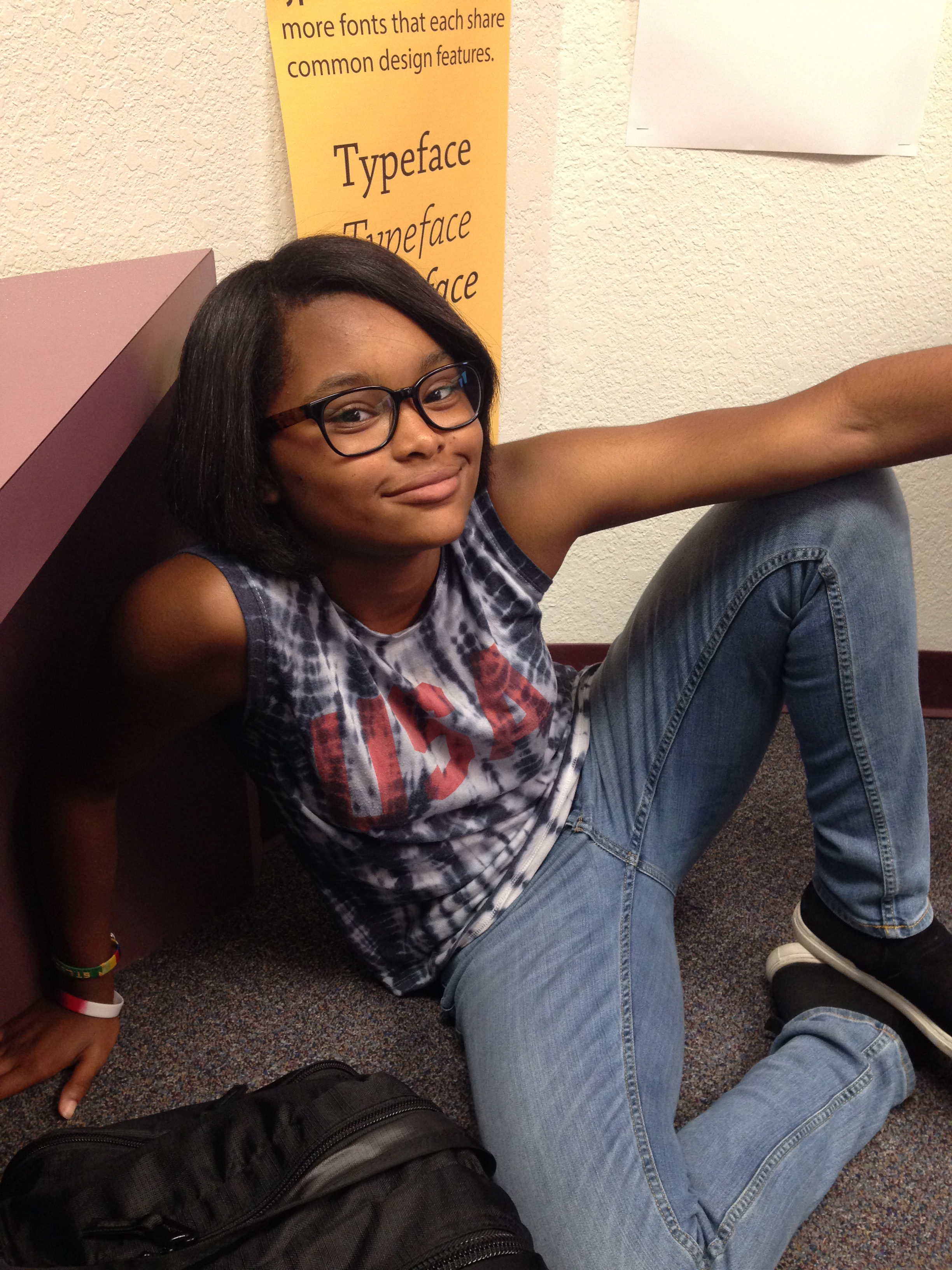 She's not a very organized or prepared person, which isn't a problem for her. Even when she's disorganized, she's still able to find the things she needs, and being prepared just isn't Kamille's style. She prefers to wing-it and go with the flow.
Kamille also does not mind talking to people. She believes in giving people equal opportunities to speak and have their ideas heard. Kamille does not let outspoken people intimidate her into keeping quiet. She said talking to people gives her comfort and a sense of belonging.
She likes to play soccer and listen to music. Sometimes, she just likes to sit and think about things as well. The one thing she wishes that she could change about herself physically is her height. Kamille wants to be taller but does not come close to 5'8" or 5'9". Mentally, she would like to be better at picking and choosing her own battles.
Kamille has owned a few animals before. She prefers dogs over cats. She has also owned fish before.
One of the things she fears is the unknown. She would like to know what is going to happen and not knowing is scary to her. Another fear she has is of spiders.
The school subjects she's taking this year are Honors Biology, Honors Algebra, Honors English, Careers Class, P.E. and Journalism. She hates Math with a passion, but she loves English.
When asked about what it mean to #BeAnOwl, she said that to her it means being happy to attend Agua Fria and to be proud being called an Agua Fria Owl.