Meet Gia Yates!
By: Alex Vasquez
Find me at @Alx_owlfeed on Twitter!
Gia Yates is a senior at Agua Fria who has a passion for journalism, likes to know new things, and loves science, animals and video games. Gia Yates is one of the nicest people that you'll ever meet in life. She's a "social butterfly," as she would say. She is there for others and helps people develop into who they really are.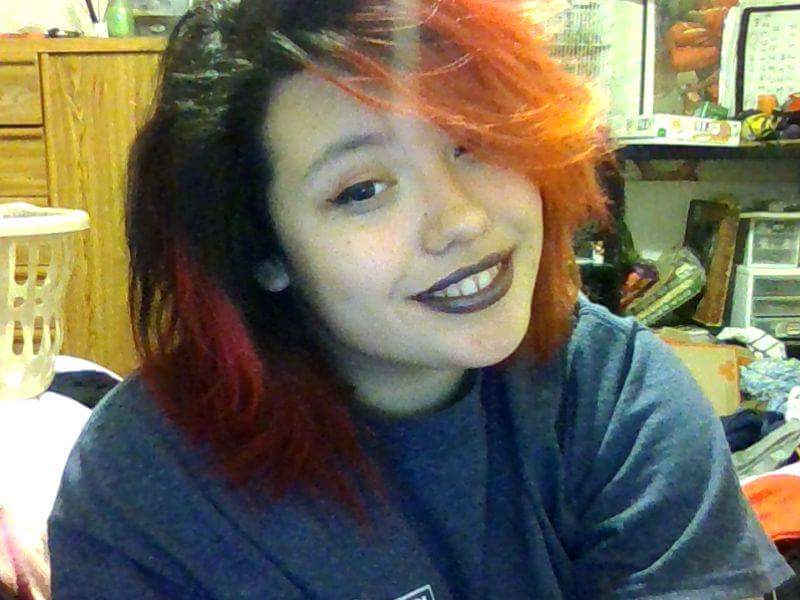 Gia is from Greece, "a small island" is where she said she is from. With the limited opportunities she and her family moved to the land of freedom and opportunities.  
Gia is a relatable person to all people and she is a "modern-day person." She believes in the modern freedom that everyone has the right to be themselves. When I asked what activities she did out side of school, she answered with: "The Educators Rising Club, Anime Club, and the Musician's Guild.
She loves to do new things. During the interview I had asked Gia what she fears most. She explained "not fitting in with other people and rejection of who she is." Gia is a very talented person with a great sense of humor, and also filled with surprises, like when I asked her where her dream place to live was. She said Oxford, England, because she is "British by heart." Or Hawaii because she wants to teach at Pearl Harbor, she added.
As the interview was coming close to an end I had to ask her for her best moment so far in her life. In Gia's second year of high school, a boy was pointing a laser at her. She then stood up and screamed across her teacher Mr. Jovanelly's room at the boy who did it. The boy she had screamed at was her soon to be boyfriend, Austin, and till this day Gia still has the laser pointer. It was a very heartwarming story to hear.
For my grand finale, I had to ask the most important question of all… "What's it like to #BeAnOwl?" She responded with a clear answer that to #BeAnOwl was "To be compassionate about yourself and mold yourself into the school and becoming apart of the family, one big home,"she said.
Gia Yates, in her last year at Agua Fria,  has molded herself into this great school.