Meet Kallie Swanson!
By: Chloe Dowlearn
Follow me @chloe_aguafria
Kallie Swanson, is a junior at Agua Fria and she's 16. Her birthday is December 21,1999. Blue, is her favorite color. She has 5 brothers, Dave 31, Chad 22, Aaron 22, Kyle 21 and Ryan who is 13. Her dad's named David and her mom's named Lisa. Lisa, is who she looks up to because she makes sure Kallie has everything she wants and needs and they can talk about things like best friends.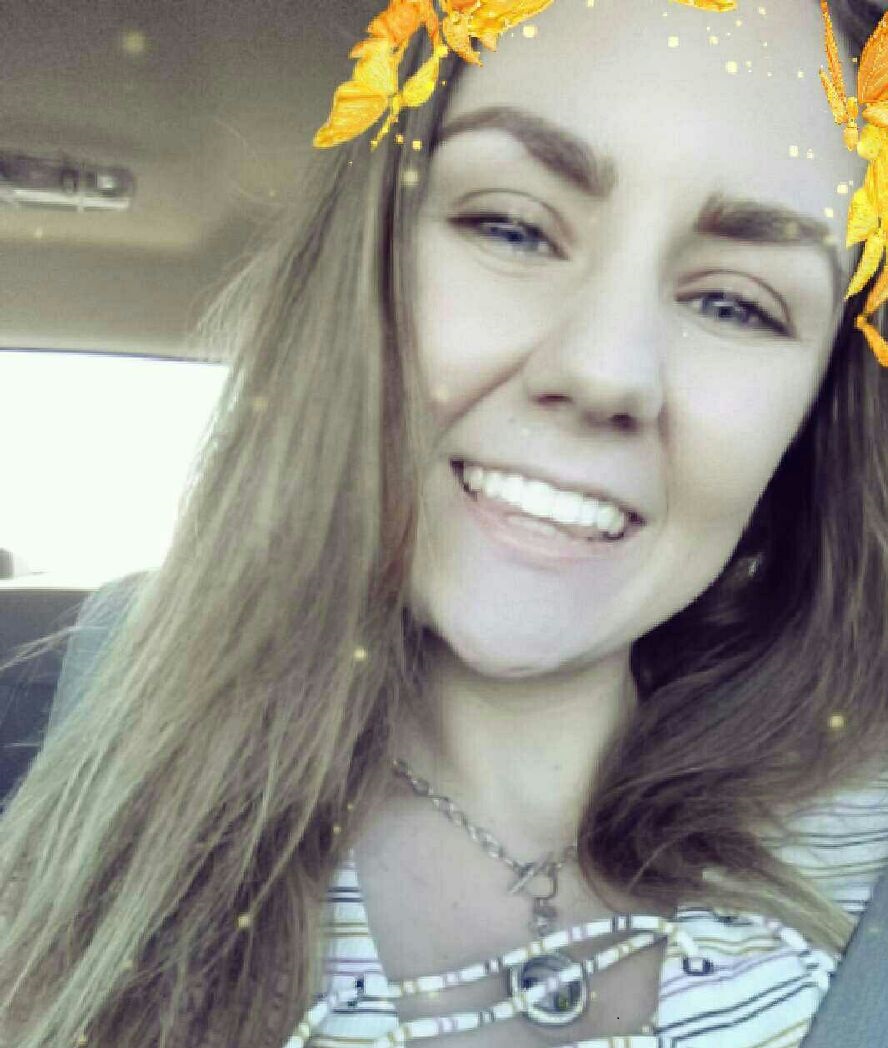 Karter, is Kallie's dog and she could never live without him because whenever she is sad he will always lick her and make her happy. She finds it adorable. Also, whenever he sees Kallie he'll jump all over her. Kallie loves her dog very much, but she does not like bugs. Spiders are something she is really scared of and the thought of losing people breaks her heart. One significant thing that happen in her life was when her little brother was born. She said, "She always wanted to be the youngest' and when her brother came she was mad.
Along with her fears and things that have made her mad in the past, she has a few pet peeves. She does not like when people act like they don't care about school or don't put effort into things that matter and also when there are messes. School is important to her.
She is in NJHS which is people who excell out of class and do lots and lots of community service. Each year they do 100 hours of community service, she said. Her goals are to graduate high school, go to NAU for four years then study to become a Neonatal Surgeon. That is when people give corrective procedures on babies.
Kallie was born in Alaska but lived in Arizona her whole life. She has been outside of the country once to Canada. Her mom lived there for awhile so they were visiting family. A funny story she told me was, one time when they were in Canada her mom forgot her birth certificate so the troops would not let Kallie go back home, but they got everything sorted out.
Journalism was an interest for her because she has always loved writing. The tag #BeAnOwl in her words means to show spirit around the school and reach the expectations of representing the school. Being apart of the school is important to her.