By Angela Macias
Follow me @angela_owlfeed
This is the person you need to meet. Why? She's an interesting gal, kind and funny. You need to read this to know more. Don't miss out on this opportunity. You will see that this girl and you might have a few things in common.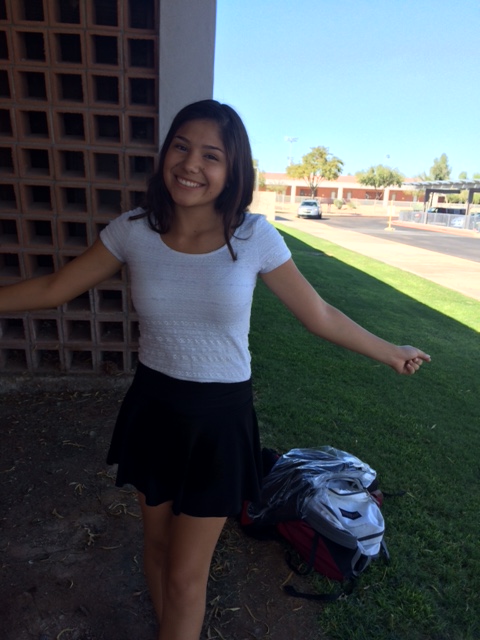 First things first: she joined journalism because she wants to become a writer and photographer for the wildlife. She has always had such strong passion for animals and rescuing them. She currently has six dogs and four kittens. That's only part of her family. She also has her parents, an older brother and a younger brother and sister.
Some of her other interests are painting with watercolors, Agua Fria wrestling and animals. She likes to travel and wishes to travel even more in the future. She has recently been to New York last summer. Which is pretty cool, just saying.
Her traveling dream is Hawaii, it brings an interest to her and she loves the way the people are and its culture. After high school she's planning to go to Hawaii some time. She's also planning to go to college and be a contractor and also a photographer on the side.
Some of the things that Jennifer is not fond of are goats or anything with hooves or horns. Jennifer doesn't like to speak in front of a classroom or with too many people.
This is only a few things about her. There's so much more to know.