Meet Gretchen Hosking
By: Kamille Sullivan
Follow me @KamilleOwlfeed
Gretchen Hosking was born on April 4, 2001, and is a sophomore at Agua Fria, a quiet shy figure, but she holds a great, vast personality. Some of her interests include writing and reading, her favorite genre to read/write is Fantasy. She feels more comfortable in smaller settings around less people, she also finds comfort in people that she's known for a while.
Gretchen holds admiration toward her older sister – she admires how hardworking she is and how much pride she puts into her work. Her sister attends ASU. Both she and Gretchen were born and raised in Arizona so it only made sense for her to continue her education locally.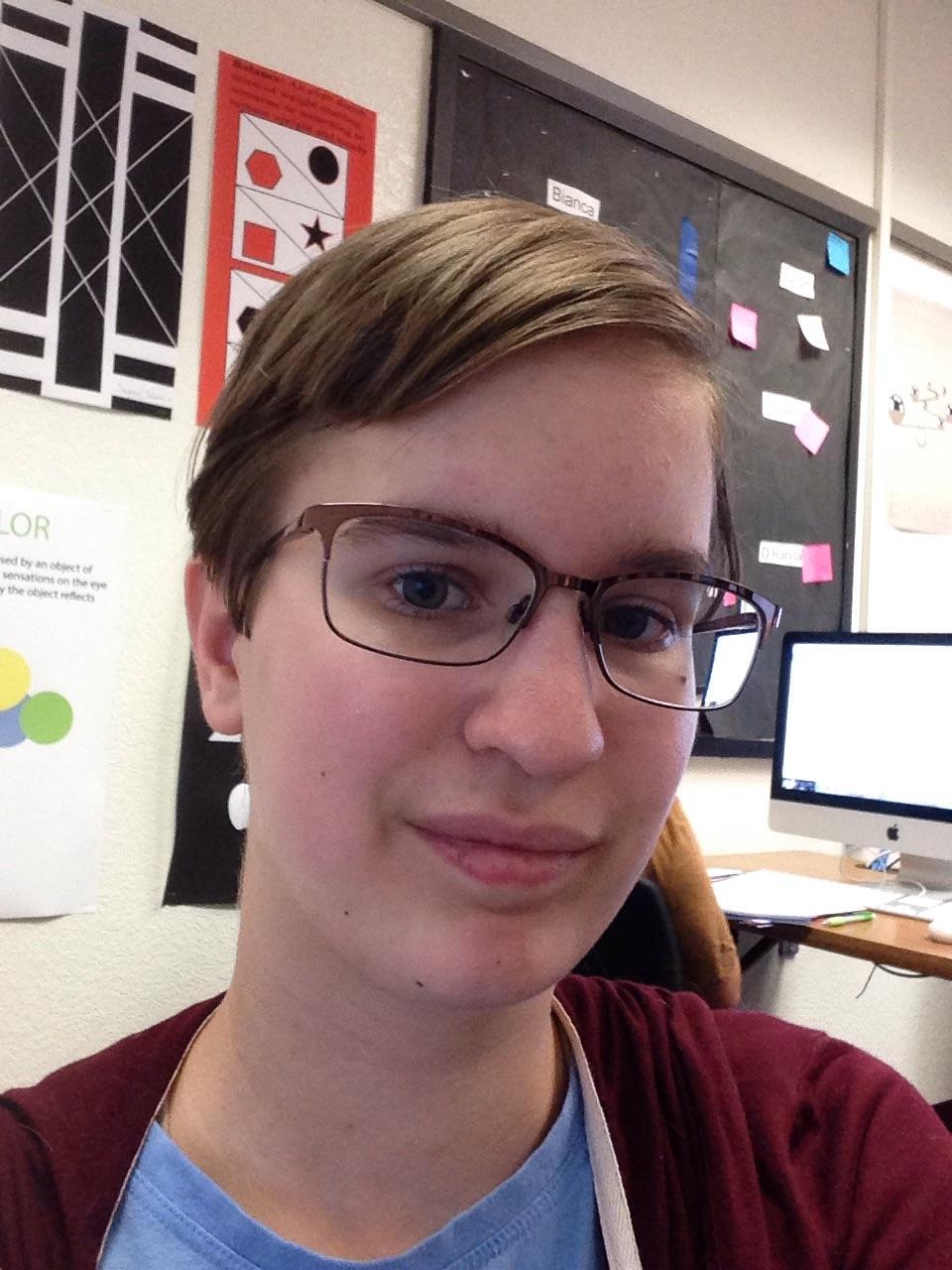 Gretchen's greatest fear is falling backwards at any point and time. It's more of an internal fear than external. Another big fear Gretchen has is communication especially with people she doesn't know. She finds it hard to strike up conversations with people and to have meaningful ones also. Gretchen's greatest and richest dream is to be an author of Fantasy, Sci-fi and the occasional Horror novels. Gretchen also enjoys reading Manga and watching Anime in her spare time, one of her favorite Anime/Manga series is Attack On Titan.
Another interest of Gretchen is animals. Her family hosts 3 cats, 1 dog, 1 tortoise, 1 mouse, a snake, 2 two frogs, and a couple of fish. "My house is basically a zoo," Gretchen said. Quite indeed, how true of a statement that is.
An internal factor that Gretchen wished she could change is her lack of confidence. She wishes she had the courage and the power to start conversations with people and be more prone to talking to more people. She enjoys communication, but just doesn't have the skills for it.
Gretchen unfortunately was born missing a vital muscle in her ankle. This condition gives her a large lack of balance and also excuses her from doing any type of physical activity. The lack of physical activity causes Gretchen to succumb to a more indoor lifestyle, giving her more time to write and read about things that interest her.
This for me is why Gretchen has a very dynamic personality, even though she is a very quiet figure she holds a lot of knowledge about writing and reading and has the skills to carry successful conversations even though she's usually not the one starting them. From interviewing her I believe I gained a lot from it, I thoroughly enjoyed getting to know a fellow Owl and upperclassman.
For Gretchen to #BeAnOwl means showing pride for Agua Fria and being happy to attend this school and all the experiences that come along with it.
You can find Gretchen on twitter at @Gsking_OwlFeed