Meet The Fabulous Adriana Ruiz!
By Lauren Mitchell
Follow me @lauren_owlfeed
Adriana Ruiz is a freshman at Agua Fria High School and she has no regrets.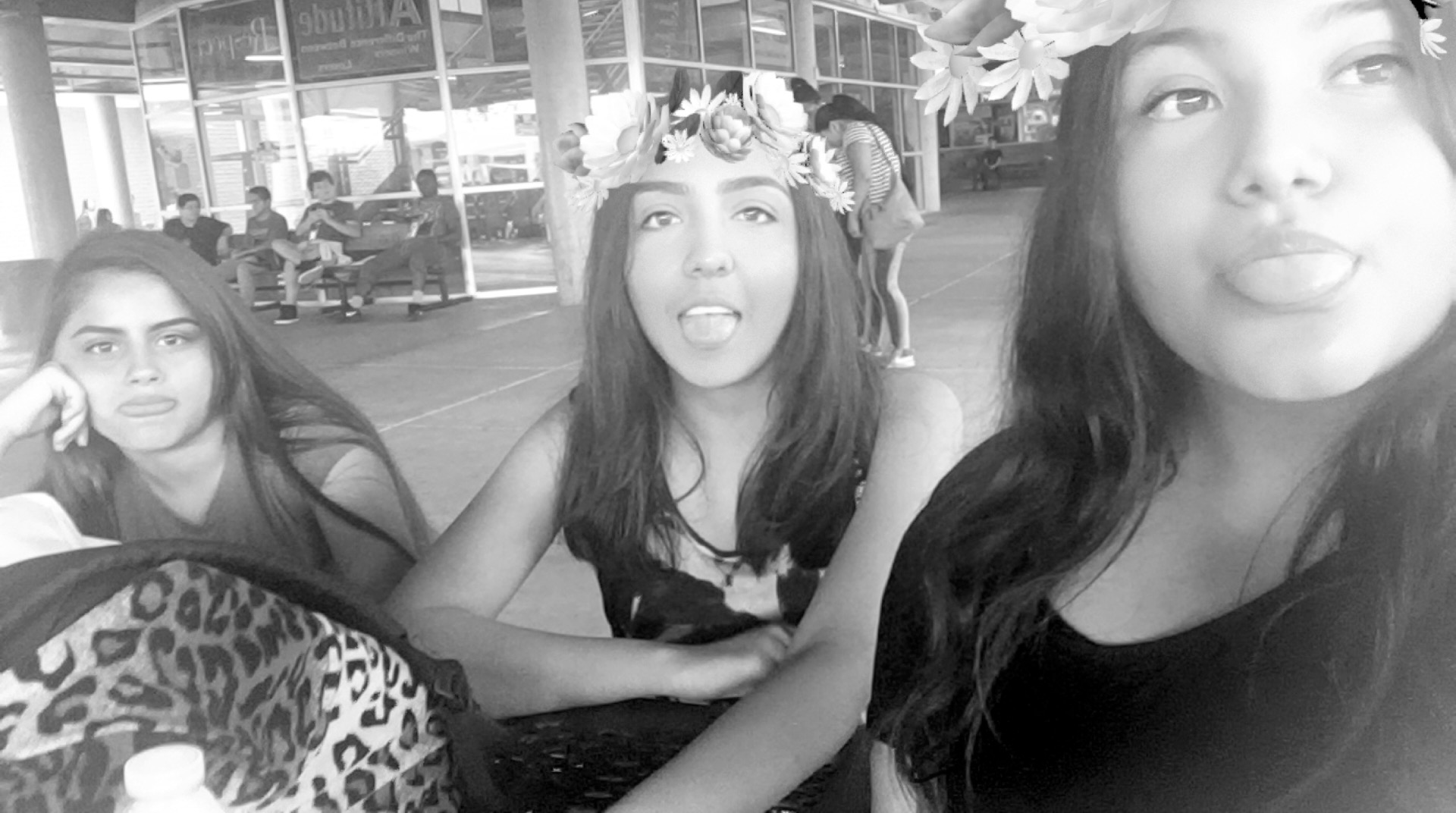 She was born on December 21st, 2001, in Phoenix, Arizona where she was born and raised. Adriana lives with her mom, nana, and brother, who is in 11th grade. Her best friends are Rachel, Bridgett, Joyannn, Skye, and Star, who have been her friends since before high school. Her family and friends are who she admires most because, "They are always there for me when I'm at my worst and best."
Her fear in life is failure — failure of not passing in school, life and future jobs. One of Adriana's dreams is to become successful in life and become a vet to help animals and make them healthy again. After school, she goes home, eats, and sleeps. She plays no sports, doesn't like reading and enjoys hanging out with her friends. Her friends would describe her as funny and nice.
"Don't let someone's opinion become your reality," — this is one of Adriana's favorite quotes that she lives by. Two TV shows she watches all the time are The Walking Dead and Empire. Her favorite superhero is Spiderman because it is cool how he shoots out the webs. She loves Thanksgiving, cloudy and rainy weather, and enjoys being herself.
As a freshman at Agua Fria, she misses that she couldn't fail in middle school. Before attending AFHS she had gone to Avondale Middle School. She is enjoying AFHS, but is finding it a bit more complicated than middle school and how there are a lot more people. Her favorite class, so far, is science with Mr. Huff. Her least favorite is Algebra.
One of the saddest moments in her life was when her Grandpa passed away on March 8, 2016. Her most embarrassing moments was when she ripped her pants in public. Her favorite memories would have to be when she went to Flagstaff and California.
If Adriana were to win a million dollars, she would get a better house, pay the bills, explore the world and donate to charity. If she could have one wish it would be to know/learn everything. If she could turn back time, she would make "less fake friends." Another wish would be for her to not worry about her looks.
Here are some extra things Adriana likes: the color red, the number 21, Jolly Ranchers, Pizza and huskies. She finds herself different than other kids because they way she acts and dresses. Adriana joined AFHS journalism because she thought it would be cool to join.
Lastly, to Adriana, #BeAnOwl means, "that you can always count on anyone in the school to help out cause we are all friendly Owls and being able to try your best and work your hardest".
Here are some ways to find Adriana…
Snapchat: Bruhitzadriana
Instagram:Okitzadriana
Twitter: school account: Adriana_OwlFeed