A Better Future For Agua Fria: An Interview of Alejandro Vasquez
By: Gia Yates
Follow me @GiveRei_OwlFeed
While Agua Fria floods in with new and familiar faces, there is still a cycle of a great future. Within this group of amazing individuals we have a student named Alejandro Vasquez, a new and soon to be recognized face on the Agua Fria campus. While Alejandro (who goes by Alex) strives for greatness in his favorite subjects, science and math, he is an all star player for our Freshman Football team.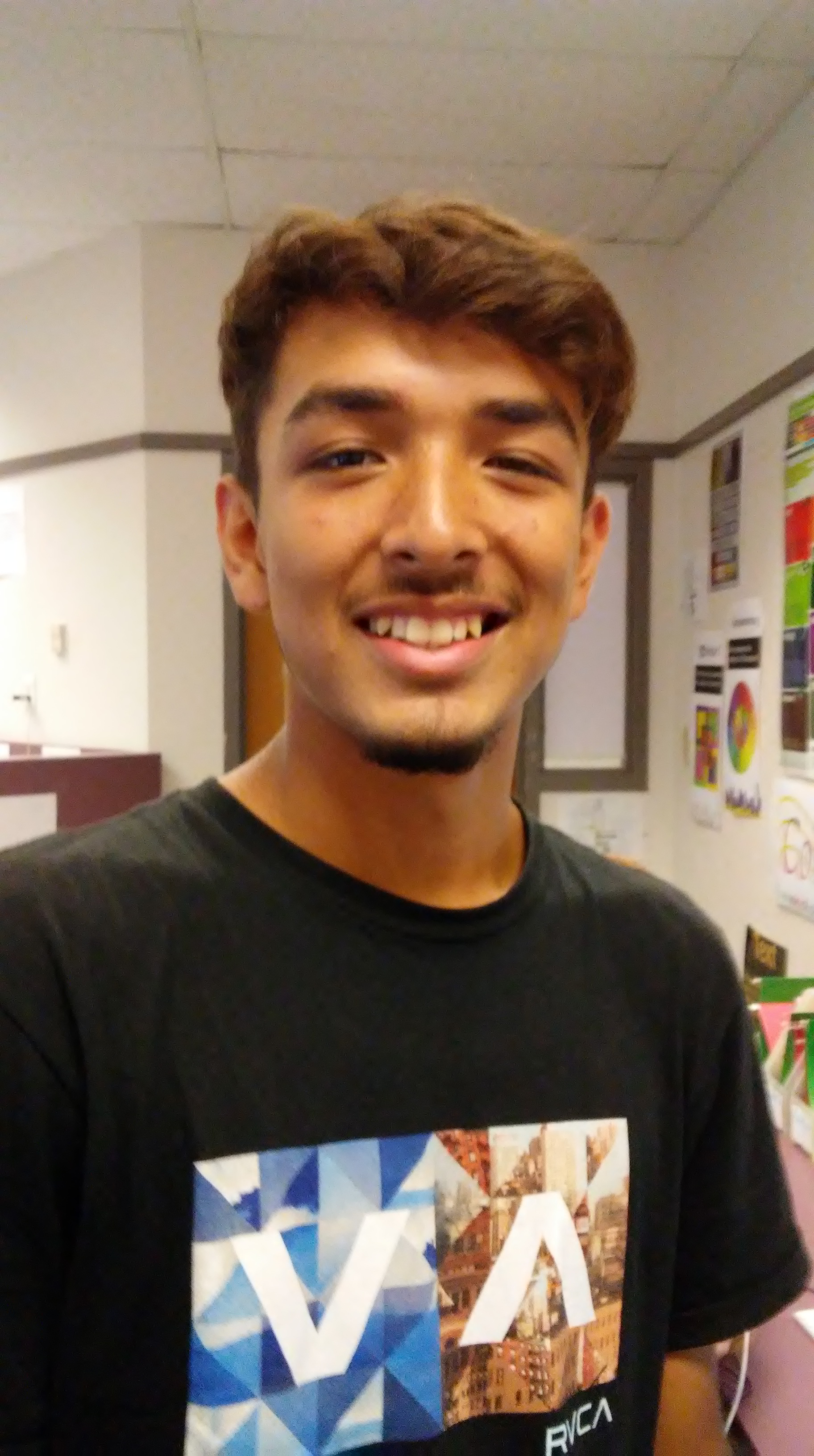 While he balances his honors classes, he finds time to become an inspiration to his friends, which affect his life in the best ways, forming him into the man he wants to be. Within all this time of  he tends to find himself sleeping and watching movies from his favorite director, Mr. Quentin Tarantino.
When it comes around to his opinions of his own ideas of current news, his most piqued interests vary from new science discoveries all the way to sports.
Alex is building his career toward becoming of a doctor, while his heart is set out for helping his younger audience. Everything came into place when Alex woke up from his optimist type of lifestyle, and realized that life is more complicated than it seems to be.
His mind has built up from that point on into more of a realist, kind-hearted individual. His inspiration is one that hits home real close; a gentle giant as he likes to describe him, his own father. Alex wants not only to be like him, but he purely aspires to be as charismatic as his father as well.
Alex wants to be an inspiration to his school peers, but mainly his youngest peers as well. "I am always around little kids, so I want to be good to them," Alex said. This made a solid impression that Alex is not only a great person, but he is purely selfless.
Alex is motivated to inspire new people he meets. Alex is always bound to find himself in a new crowd, mainly due to the fact that he is a very social person. His goal is to build as a person, not just as a friend.
When Alex came to Agua Fria he not only kept a hopeful heart, but an open heart. He has always admired Agua Fria through his own eyes. His determination for school come from his own desire, which is a very respectable quality about him as well.
Most importantly, Alex says that Being An Owl should be about building as a family, and becoming a part of Agua Fria's traditions. Alex won't leave Agua Fria without being remembered, and in the near future we can expect to see spectacular things from him.