Meet Timothy Johnson Jr.
By: Lenny Sosa
Follow me @LENNY_OWLFEED
Timothy Johnson Jr., 14, who is just beginning high school chose journalism as a way to explore his writing and introduce himself to new things.
One way Timothy chooses to interpret his writing is through comics as he has been doing that since 2009. Things he wants to do in high school are meet new people as well as joining the honors society. The only problem is that he's very shy but ultimately likes being around people. After he graduates he plans on going to ASU and becoming a software engineer, which I found to be interesting, especially since he's only a freshman and already has plans for his future.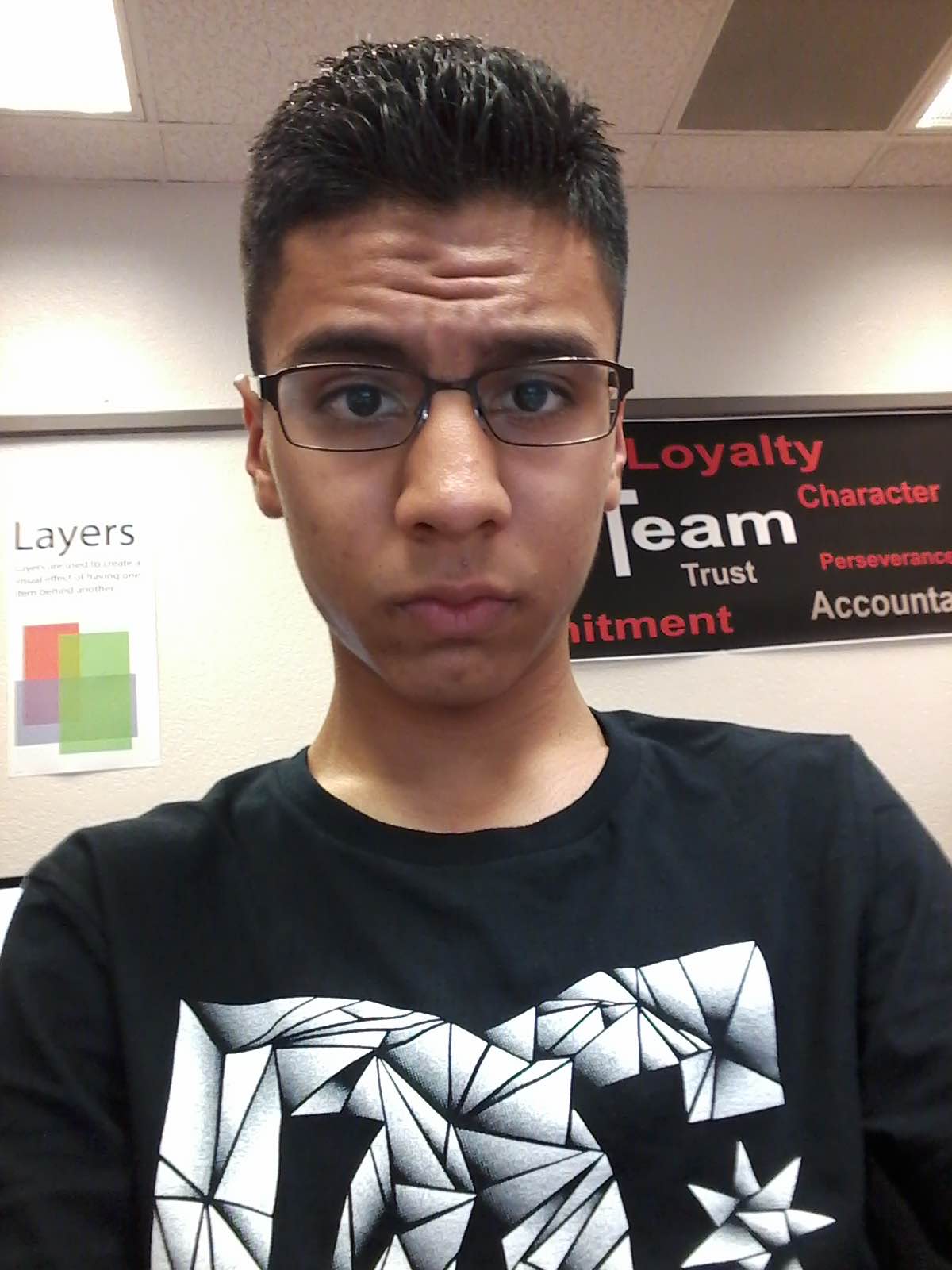 One of Timothy's most memorable moments is when he went to California. It was his first time going out of the state. On another note, he said, "I've never really been the sporty type, but have
played baseball before." He much prefers camping and going fishing even after he catches nothing but whole idea is to have fun while doing it. Jr., as he prefers to be called, has lots of pets: 5 dogs, 2 turtles and fish.
His family is small on his mom's side while his dad's side of the family is big. He has several cousins, some which he has not met and others he hangs out with in his free time. He is an only child but does wish to eventually have a little brother in the future.
Overall, the whole interview was interesting. He let me learn more about him which is good as that's how you get to meet new people. I thought he was pretty cool. We're almost alike in some ways I would say and I do hope to get to know him better as the year goes on.