Ms. Talamante: A counselor doing what she lovces
By: Hope Laborin
@SheeryBomez OwlFeed
Ms. Tala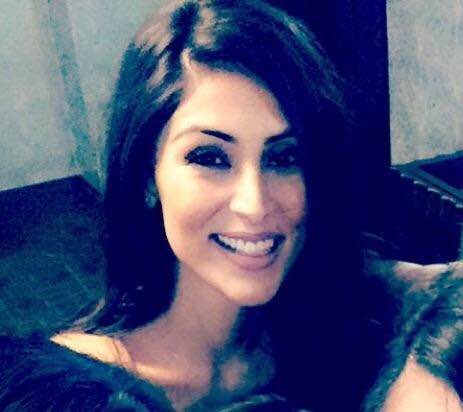 mante is one of our Agua Fria school counselors. During her interview she truly showed what it meant to be an Owl. She went to Independence High School during her teen years. After she graduated from high school she attended Arizona State University and got her bachelor's degree in social and behavioral sciences.
She has shown to be someone who truly loves her job.
"I always wanted to work with kids," she said. "It took me a while to realize that this is what I wanted to do. I started working at a high school when I went to ASU. I was 19 years old when I started working as a receptionist. I loved it. I loved the relationships that I built with students and with families and I knew that I wanted to keep working in a school. It wasn't until after I got my bachelor's and had more responsibility in the school setting and I worked next to other counselors that I realized that this is what I wanted to do!"
During her time attending ASU she worked as a receptionist for Desert Edge and it was there she realized she wanted to work for Agua Fria.  "… I always heard about Agua Fria," she said.
I heard about the teachers and the and counseling department and how great Agua Fria was. So this is where I wanted to end up."
To be a counselor, you must have been in a master's program and have gotten your master's degree.
Her time as an Agua Fria counselor has gained her a new perspective on the life of students. "I think I've realized the amount of barriers that students have to overcome to be successful in school," Ms. Talamante said. "It's not just doing your homework. There are so many students that have to overcome other life challenges, not just school."
She followed up with saying that even though she realized this, there are still some adults that haven't realize the barriers students face.
"Because we see a different side of students than they would… we have more personal relationships with students," she said. "I think that one of the big challenges that we face is helping teachers and administrators understand where a student is coming from."
Ms. Talamante believes that it's not just the counselor's duty to make sure that students are ready. She believes that everyone is in it together and that we are in a community that include parents, teachers, counselors and administrators that all work together to help students.
Her advice for any student would be to have a plan and communicate with the people who can help you stick to their plan. Every students needs to be able to talk to their counselors or parents, even teachers, to talk about what they need to do to achieve their goals.
It's not just limited to career goals. She also believes that students should talk to theses people about the social issues they may face. She wants students to know that they are not alone and don't have to do everything by themselves.
However, she also states that students tend to be apathetic towards school and that they tend to not realize how important it can be. It's not up to just the adults. Both they and the students have responsibilities on both sides.
She sees being an Owl as being someone who is empathic, someone who works hard and well, someone who knows how to be a leader and has perseverance.
It you would like to contact her you can find her at [email protected].