Meet Our New Math Teacher Mr. Eaton
By: Lenny Sosa
Follow me on twitter: @LENNY_OWLFEED
Agua Fria is known for having some of the best Algebra 1 teachers in the district over the years.  The newest addition is Mr. Ryan Eaton, who always believed that he wanted to make a career out of helping people, beginning with his career in financing people's money, and then by becoming a Kentucky State Trooper, and by currently being an Algebra 1 teacher.
So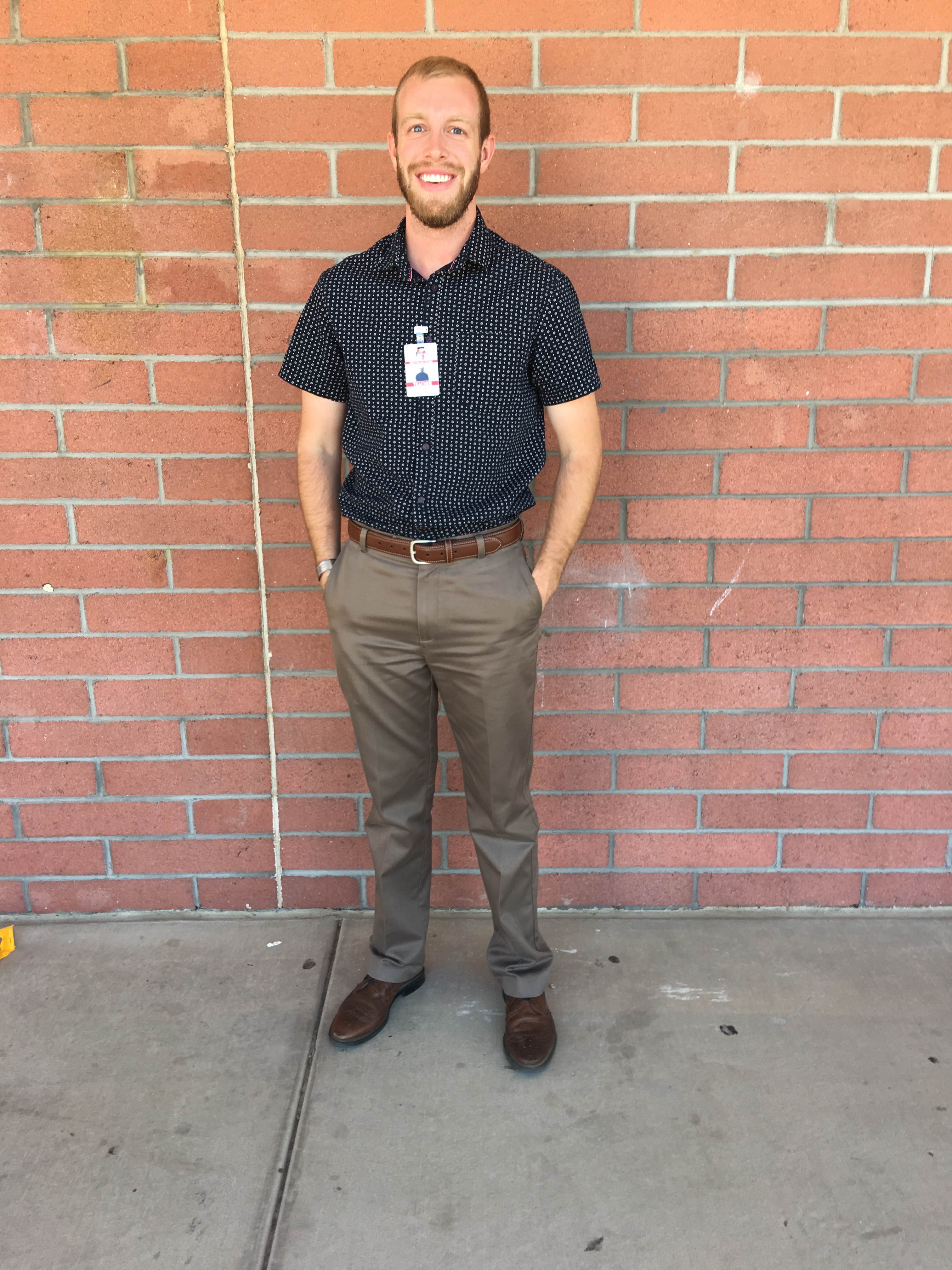 mething that really caught my attention as I interviewed Mr. Eaton was how energetic he looked. He is a man full of life, ready for anything life had in store for him, so out of curiousity I asked if there was any moral code he lived by. "I'd say a positive attitude and just respect will get you through almost anything you come up against, solves about any problem," he said.Mr. Eaton said his time here so far has been great. Everyone he's met so far has been really nice to him and so he believes this year will be good.
Entering a new school can be nerve-wracking, but Mr. Eaton sees it it as a new opportunity to meet people, especially since this move was brought upon through his recent marriage to the women he loved since college where he had met her. He recalled that this had been one of the most significant moments of his life.
Aside from being a teacher, Mr. Eaton enjoys hikes on the mountains with his wife, as well as exploring the Phoenix area restaurants. Since a child, as he said, "I knew that I wanted to be in law enforcement." He knew from a very young age what future he saw for himself, and so we fast forward and he becomes a state trooper.
Not every day will you meet a teacher as dedicated as Mr. Eaton who, in the small amount of time that I got to know him, showed himself to be an honest person to look toward when in need of help. Agua Fria welcomes him with open arms, hoping this year will be a good one.