Meet Hope Laborin!
By: Anahi Garcia
Follow me on Twitter @AnahiOwlFeed
Meet Hope Laborin. She's a junior at Agua Fria High School. She is not local to Arizona because she has moved many times. She has a pretty big family. She lives with her mother, Dana, her dad, Joseph, her two older sisters, Jade and Jackie, and her younger brother, Joseph. Her parents even have a park named after them.
She joined journalism to work on her writing and social skills. She'd also thought it would be fun.
Hope likes many things including, art, comedy, superhero comic books, gardening, music and being social. She also loves hearing about the passions others have in their life. She enjoys wordplay, arts and crafts, movies, watching Judo, and helping her mom. However, she dislikes crick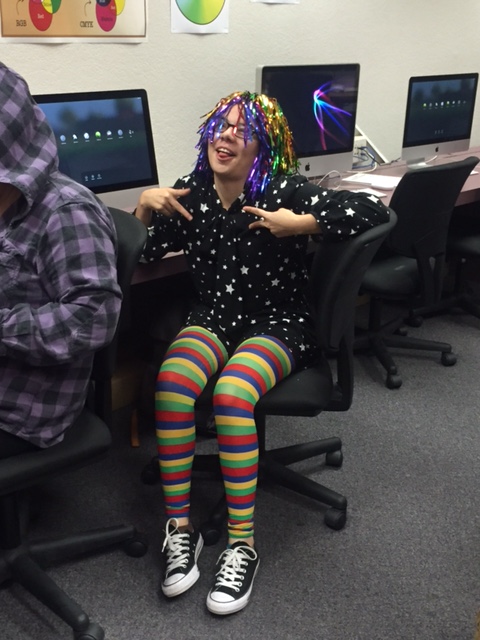 ets, butterflies, and cockroaches. One of the most significant moments in her life was when her dad retired from the military in Hawaii.
After high school she would like to be an architecture or a biologist. Her goals include to graduate, travel, and to live a fulfilling life. When asked who she admires she responded that she admired herself. "It's always important to have self love above any other love you have," she said.

When she was asked what she thought being an Owl meant, she responded: "To be an Owl is not being afraid to be yourself and accomplishing your goals… whatever that may be."
Hope is a very outgoing person. She isn't afraid to be herself and she becomes really friendly. Once you meet her, you'll start to be comfortable to be yourself right away because she is very accepting. She is a very good listener and a great, understanding person. She is really worth the time to get to know.