Agua Fria Students Represent State as Thespain Officers
By Lauren Mitchell
Follow me on Twitter @Lauren_Owlfeed
This summer, our theater students went out to the Arizona Thespian Society Leadership Camp in Heber, Arizona. At camp, 17 students were chosen to represent Arizona's Thespian Leaders as State Thespian Officers. We are proud to say out of about 3000 students, coming from all over Arizona, they chose 2 of our owls, Emily Ayers and Julian Galindo.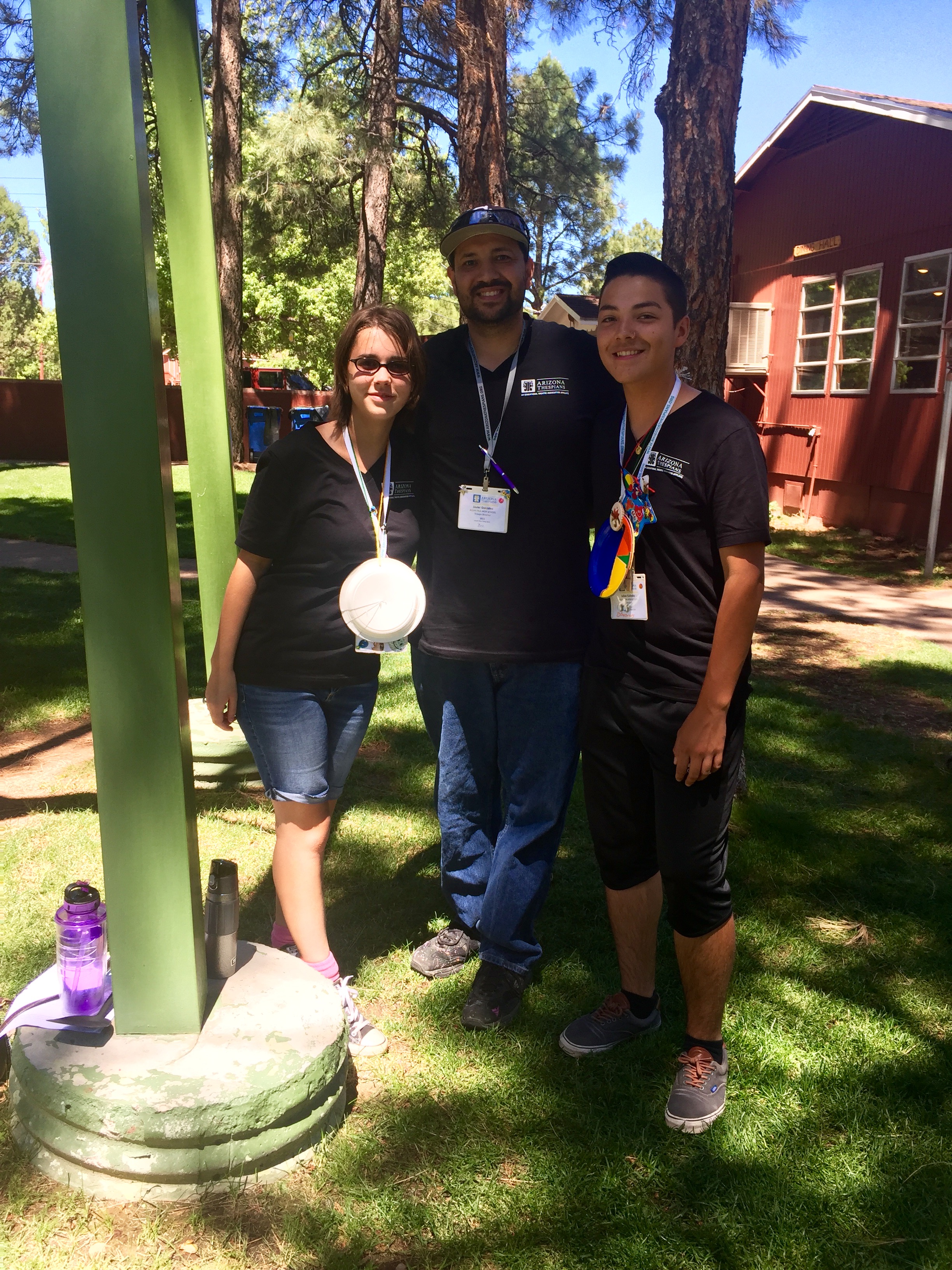 Luckily, I got an interview with Emily Ayers, a senior that goes to Agua Fria and is one of the representatives. She started theater because of her friends in 5th grade, she thought it was so cool and stuck with it. She never could have imagined in the beginning becoming a representative of Arizona for the Thespian Society. Being in theater has truly changed her perspective, she believes now that "theater is more than just doing stuff on a stage."
This summer at camp, the theater troops bonded and they had a lot of fun. It was an educational, yet amazing experience. One week out of the students' summer well spent. They broke down barriers within themselves and others, did trust activities and ventured off to work with all the troops. Mr. Gonzalez talked about how it was good that the troops all worked together, as a "theater family. It's not just your troop, my troop, their troop. Nope! We are the Thespian Society, so it's not just one head, it's a thousand heads together making one."
The Thespian Society is a leadership opportunity for theater students. They get motivation to clear attainable goals and student leadership opportunities. Their motto is that they are "shaping lives through theater education." After Emily and Julian had done a lot in theater, they became a part of society and now help plan events, induct new people, help others with theater, helping not only our school theater, but the entire state's theater programs.
In an interview with Mr Gonzalez, their theater teacher, he said he "had no doubt that they were gonna be chosen, because they are amazing. The council would've been dumb to not have them on the council." He also said that he felt like a "proud papa" when he found out.
Not only did Emily and Julian become representatives but Mr. Gonzalez became a board member of the Thespian Society. He meets with the society once a month, talks about policies and rules, plans festivals and competitions, helps make sure that schools are following the rules and can change them with the other board members. He was very excited to become a board member because it is his 2nd year as an Owl and knowing that he is "young blood" in between a lot of older people on the board.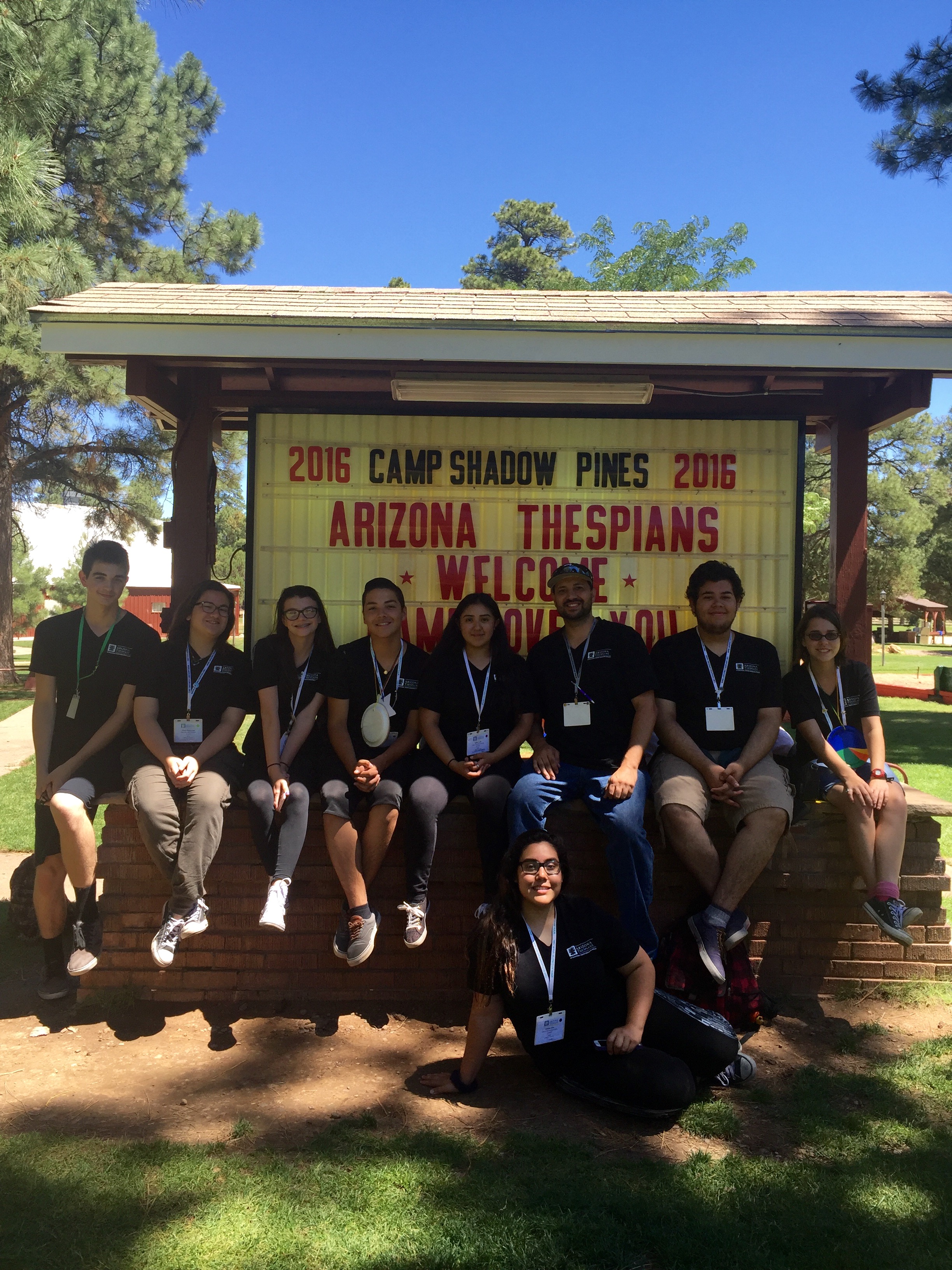 "Theater is a universal language," Mr. Gonzalez said. Theater has been a big part of many people's lives, especially Emily's and Mr Gonzalez's. Finding out they had become apart of the Thespian Society was astonishing to them. Talking to them really changes your perception on theater, from it being just a class to becoming a home. This is why Emily loves theater.
For future theater students wanting to become a representative or even just to join theater, here's some advice from Emily and Mr Gonzalez: Follow your dreams, if you don't try you won't succeed. "Don't let go of your dream, if you want it bad enough, and work for it, you'll get it," said Mr. Gonzalez.
Congratulations to Emily Ayers, Julian Galindo, and of course Mr. Gonzalez for making theater "not just a bunch of students but a family." Next year, I suggest joining theater, these people are amazing.