Gene Wilder Tribute Part 3/ Willy Wonka and the Chocolate Factory
By: Antawn Salinas
Follow me on Twitter: @OwlFeedAntawn
On this last part of my tribute to Mr. Gene Wilder, we visit his most well known movie: Willy Wonka and the Chocolate Factory.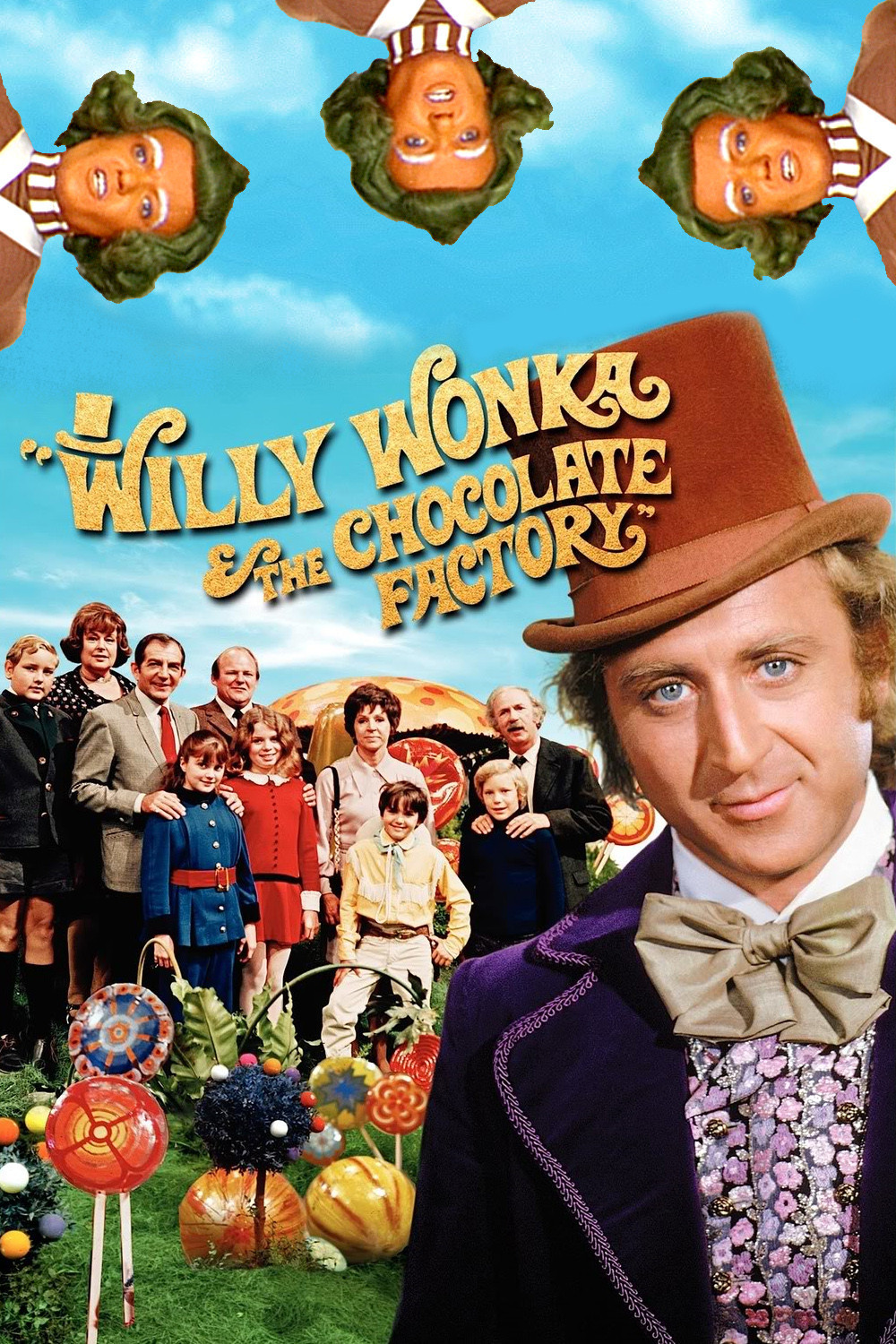 For the few people that don't know what this movie is, it was released in 1971 and was directed by Mel Stuart. It was based on the famous book "Charlie and the Chocolate Factory," written by Roald Dahl. It stars actor Peter Ostrum as Charlie Bucket and comedian Gene Wilder plays Willy Wonka himself.
After the world hears nothing from Willy Wonka in years, he suddenly holds a contest where in five random candy bars there is a golden ticket. The people who find the tickets will have a tour around Willy Wonka's chocolate factory (hence the name). One of the winners is Charlie Bucket, a poor boy who is lucky enough to get the ticket. The rest of the movie is about the weird things that happen on the tour.
When I first saw this movie, I was at a young age. I have seen it many times since then. This is one of those movies I can't completely criticize. It's like the Wizard of OZ — it's a magical and wonderful movie that people of any age can watch. In all the movies I've ever seen, this is a big soft spot for me.
Why this works? Well it's because you'll laugh, you'll cry, you'll even sorta be creeped out at few moments (kids could use a scare every once in awhile). This movie has a ton of creativity. The different types of candy they come up with and the different rooms of the factory are well done, even if they are sort of dated.
Also since this movie is also a musical, you have so many iconic and well known songs. Even if you've never seen the movie before, you know about songs such as the CandyMan, the Oompa Loompa songs (even if you don't know all the lyrics), and Pure Imagination, sang by Gene Wilder.
The other big reason why the movie is great is the acting, mostly with Gene Wilder. Wilder as Willy Wonka is amazing. You never know what he is going to do. He acts sarcastic, he acts sort of creepy (mainly in the tunnel boat ride scene), but also he acts sweet and kind. He's the best thing in the movie. Not to say the rest of the actors are bad. All the actors are great. The different kids have memorable characteristics and scenes. The adults do a good job as well, it's just that Wilder is the big stand out character.
Conclusion: Either you've seen this movie, or you've seen parts of it. It's that much of an iconic movie. The reason is because it's a wonderful movie. My verdict on this is a 9 out of- you know what, forget it, I give Willy Wonka a 10 out of 10. It's a childhood classic and everyone should watch it. Now since Gene Wilder has passed away, it makes the last scene sort of a tear jerker.
Tribute Conclusion: In short, Gene Wilder is a great actor. He's starred in many other movies than these ones; these are his most well known. He's even starred in 4 movies with famous comedian Richard Pryor. I recommend checking out the rest of his movies. Now that he has passed away, he and his movies will always be remembered.
Click here to read Part One of this tribute series, a review of Young Frankenstein.
Click here for Part Two, a review of Blazing Saddles.