Freshmen Get Chromebooks For The School Year
By: Timothy
Follow Me @Timothy_OwlFeedThere is a new surprise for the freshmen at Agua Fria High School this year. For their first year at this school, they get Chromebooks. That's right! Agua Fria freshman get their own personal laptops that they will use from the beginning of the school year to the end. These Chromebooks are used for classwork or homework, depending on what they are doing in their classes.
Personally, I think having my own personal Chromebook is pretty neat. Last year at my middle school, each of my four classes had their own cart full of Chromebooks that were assigned to each student in each class. I had to share my Chromebook with three other students, one 8th grader and two 7th graders.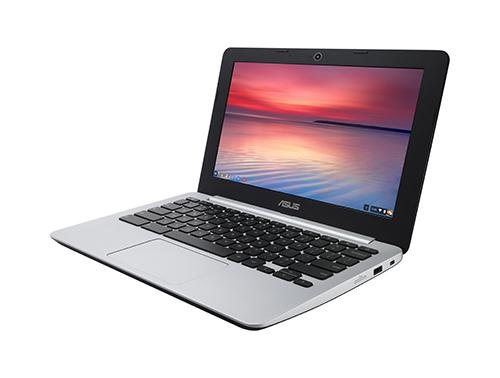 Sharing a computer with other students isn't always great though. We all know how some students get. They would peel off stickers or pluck off keys from the keyboard. I guarantee you by the end of the school year, not a single Chromebook would be in perfect condition.
It is great having my own Chromebook because since I don't have to share with others, it will not get destroyed by immature students. It will stay in good condition since it is only being used by one student, and I take care of technology very well (well, er, sort of). Anyway, having my own laptop will be a great help for me and every other student throughout the school year.
We can use our laptops to take tests in classes, do homework online, and much more. Not every student may have access to technology at home, but if they have a laptop and access
to the internet, it will be easy for them to do assignments online when they do not have other technology to do it.

All in all, this is one of Agua Fria High School's greatest ideas yet. They were able to get over 300 Chromebooks and give them to every single freshman at the school. We should all take the time to thank the people that gave us our own Chromebooks. 
Of course, it is not ours to keep; we have to give our Chromebooks back to the library at the end of the school year and they will wipe out all of the personal stuff that we put on our laptops. But until then, we should all take care of our Chromebooks and use them correctly. They are very expensive, and they will be extremely important for when we need them for school assignments.