AFHS Cheer Says Thanks For Your Support!
By: Chloe Dowlearn
Follow me on Twitter @chloe_aguafria
Saturday, the Agua Fria spiritline had a fundraiser at Applebee's. It was a very good experience for the girls. We had to sit everyone down, take orders, make sure everything was going good and we got to go in the kitchen to get the drinks, tell the cooks orders, and some people even had to do the dishes. At first the crowd wasn't so big but we did start having a pretty good turn out.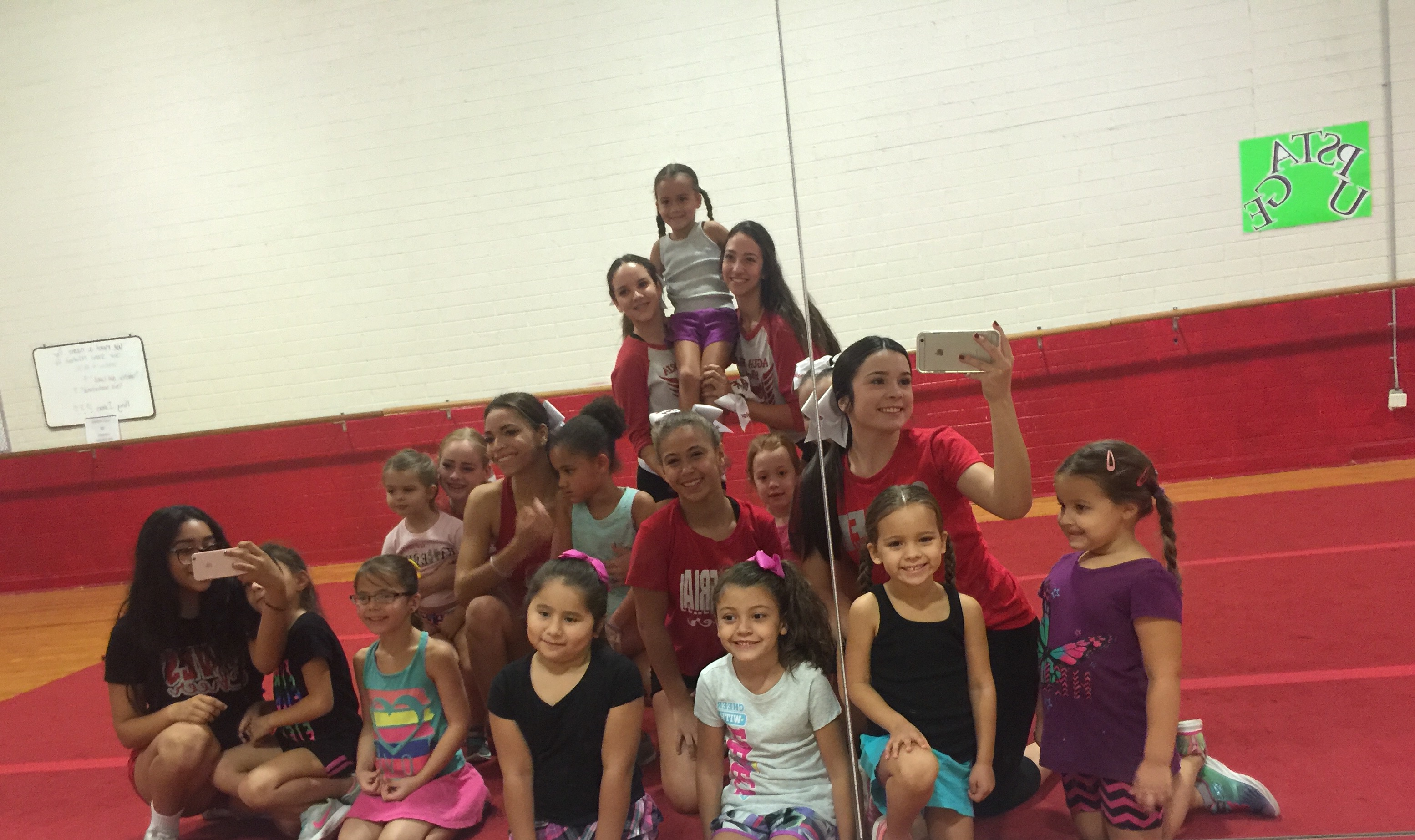 The pancakes were served very fast and everything was well organized. A few parents came thinking they would have to help, but us girls did it. We were all assigned to something then we got to work with it. All fundraisers help us a lot with raising money, specifically to cover the costs of competing at Nationals.
Cheerleading costs a lot of money and people don't realize it, so we always want all the support we can get. We just had a mini-Owls clinic where kids could come in and we would teach them a dance, cheers and do some little fun activities. Then, we performed with the mini-Owls that Friday at the varsity football game. That was tons of fun and was an amazing turn out. We are hoping to organize another one during basketball season.