Meet Alysa Marquez
By: Mary Urbina
Follow my Twitter: @Marys_OwlFeed
Alysa Marquez is a 16-year-old sophomore at Agua Fria High School, she is a part of the 2016-2017 journalism class. Alysa said she wanted to join journalism because she wants to learn more things and meet new people along the way.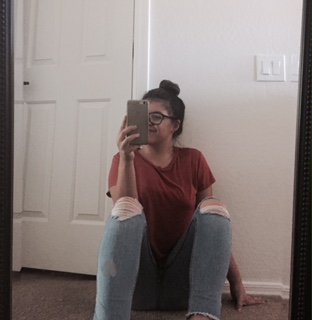 Alysa is also known better by her nickname Liss which everyone calls her here at school. She is an amazing and outgoing person. She's always smiling and having a good time. Her favorite subject is reading, otherwise know as English, to better her writing skills in a place other than journalism.
Alysa or better known as Liss said she admires her mother. "She motivates me," the 10th grader says. When asked who inspires you, Liss said she is inspired by many models because that is what she would like to become in the future. Liss also said the way she will get to modeling is that she would like to start with photography and work her way up to taking pictures of herself to start her modeling career.
Some hobbies that Liss is interested in are listening to music and sleeping, which are your typical answers from a teenager. Something that nobody really knows about Liss is that she has a twin brother. Nobody really knows about him because they do not go to the same school.
When I asked Liss what it means to be an Owl, she said she can go on and on all day about what it means to her but she said she would keep it simple, to be an Owl is to show school pride and to be a good student. Liss is just your typical teenage girl from California trying to live her life and accomplish her dreams, one step at a time. I can tell you so much more about my friend Alysa Marquez but I believe you should find out for yourself.