Come Enter The Asylum: Agua Fria Theatre Club's Haunted House Event (Oct. 19-20)
By: Clinton Barney
Follow me on Twitter: @CJjournalismAF
Come to the Agua Fria Theatre Club's Haunted House, premiering on Wednesday, October 19th, and lasting until the next day, Thursday, October 20th. It will be open from 6-8 P.M. The cost to enter will be $3 per person.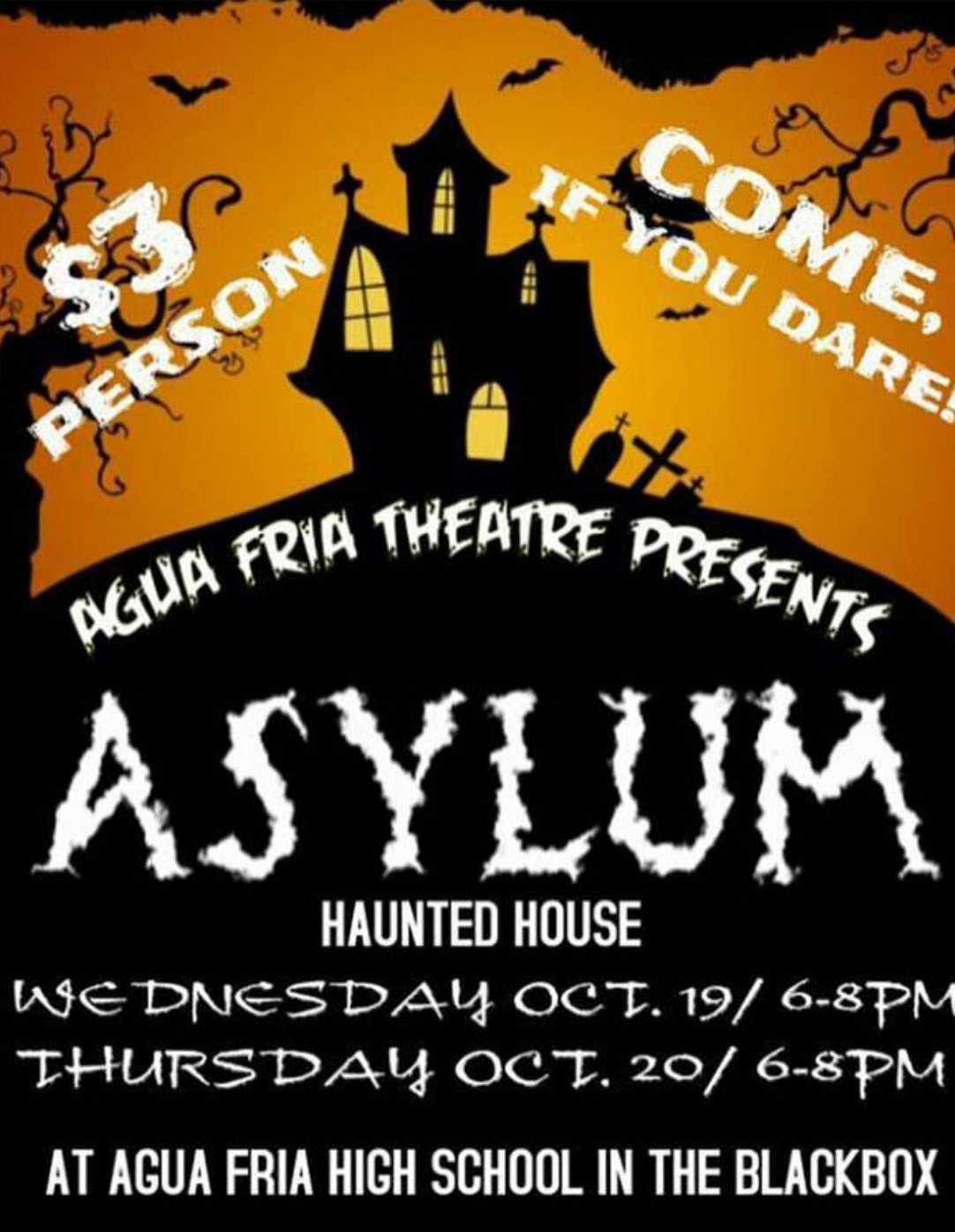 Walk through the Asylum, only if you dare! All customers will enter the Asylum through the Black Box, then will walk through both the horrifyingly themed Green Room and Auditorium, all the way to the Band hallway, where it ends.
The Haunted House will feature actors and actresses from the Theatre Club, so come to see and support your friends, as well as the Theatre Club.
This event is only the beginning of Agua Fria Theatre Club's Week of Halloween. There will be more to come in the near future, including their Fall show, Dracula, the following week.