Five Creative DIYS You Can Do This Halloween!
By: Kirsten Meyers
Follow me on Twitter @KirstenMeyers6
Not sure how you want to decorate your house for Halloween this year? Don't worry! I've got you covered. I'm going to be showing you five insanely good ideas you should try/check out!
DIY #1 Spider eggs!: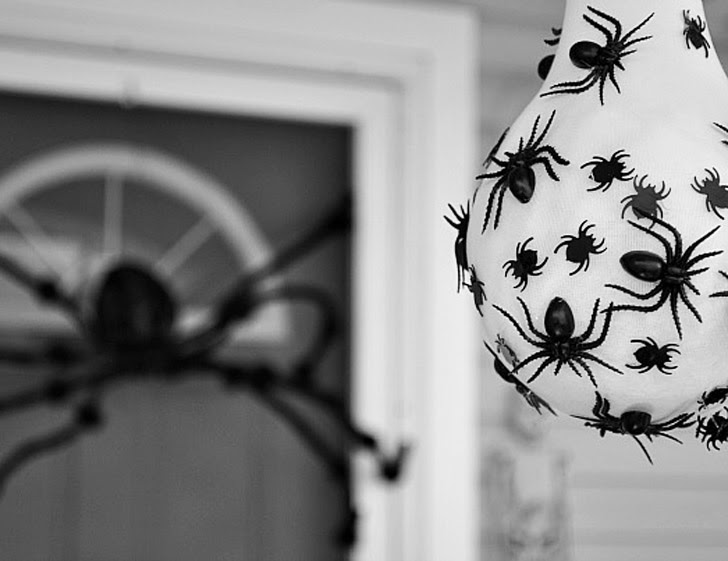 Want something super cool, but scary at the same time? Check out these cool glow in the dark spider eggs that you can make by hand! Here's a great clip by Threadbanger showing how to make this very cool looking spider sac for halloween! http://bit.ly/2e7MFnl (CAUTION MILD LANGUAGE!!! CENSORED LANGUAGE!!!)
DIY #2 Carve your own pumpkin!:
This is pretty self explanatory, but also so much fun! First, make sure you go out and buy a pumpkin at your local grocery store or at a pumpkin patch. Make sure you have the right cutting tools for a pumpkin you can either buy these at your local grocery store or buy them off Amazon for $10. Lets begin!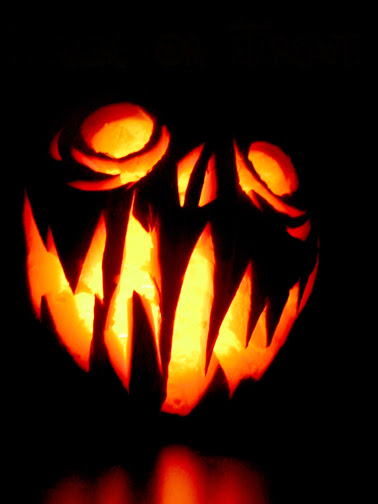 Step 1: Cut on top of the pumpkin where the stump is (make sure you keep the stump so you can put it back on once you're done carving and gutting).  Gut the pumpkin by taking out all the pumpkin seeds!
Extra: You can bake these pumpkin seeds by washing them off and letting them soak in water for an hour or two, then put them on a pan and season them to your own personal liking and bake them at 350 for 15-20 mins (may vary).
Step 2: Print out your design that you would like to carve in your pumpkin. Make sure they're going to fit the pumpkin and will actually work for your pumpkin. Then place it on your pumpkin and start carving!
Step 3: Once you're done carving place a light in your pumpkin and put your stump back on the pumpkin and tada! There you go! Your own carved pumpkin!
DIY #3 Spider Magnets:
Want to scare your friends this halloween but also, don't want to spend a lot of money doing this? No need to worry! I got you covered yet again! Spider magnets are so easy to make that you'll want to slap yourself in the face after you find out how easy it is!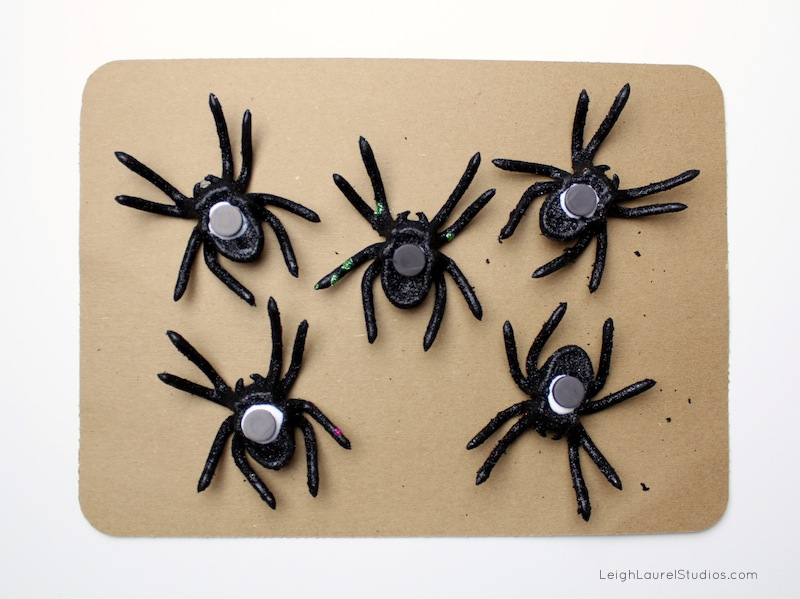 Step 1: Buy a bag of plastic spiders. Then buy some magnets and super glue so you'll be set!
Step 2: Take your spider and open up the glue and put the glue on the belly of the spider and then stick the magnet on it and then put it on your fridge or anywhere that it will stay connected to, and there you go! As easy as this DIY gets!
DIY #4 Blood dripping candles!:
Make sure you have a red stick candle and one big white candle!.  (You're also going to need a lighter).
Step 1.  Take the red stick and light the wick on fire and tilt the red candle onto the white candle and just let the red candle melt all over the white candle. (Make sure you have a paper plate under the white candle so it doesn't become messy). Continue to layer the candle until you're satisfied or it looks like this!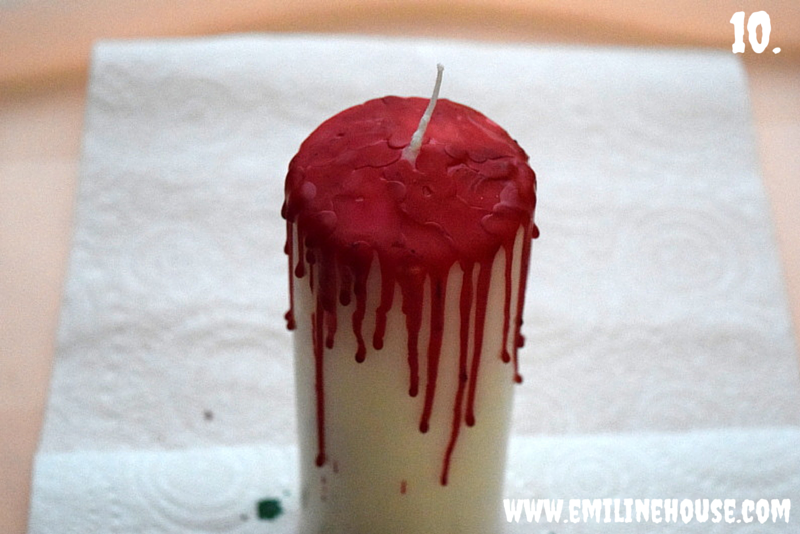 And tada, YOU'RE DONE! (This can be very time consuming so if you're going to do this keep that in mind).
DIY #5 Glow In The Dark Bat Eyes!:
What you're going to need is a bag of mini glow stickers, empty paper towel rolls or toilet rolls, Sharpies, and scissors.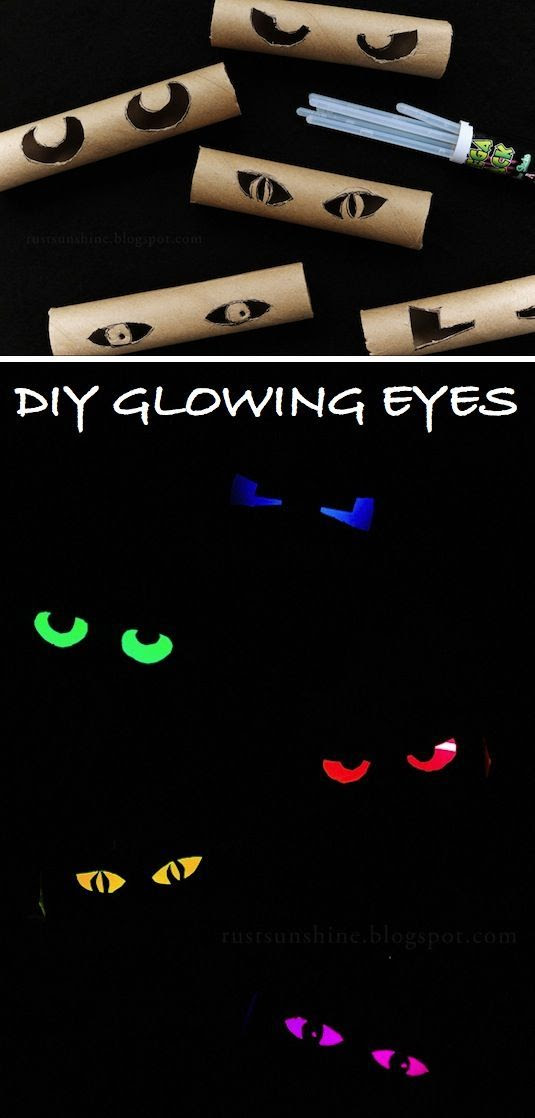 Step 1: Cut the paper towels the same length as the glow sticks.
Step 2: Draw your bat eyes on the paper towel
Step 3: Activate the slow sticks then cut them open and pour the liquid in the bat eyes and tada! You're done and now you can hang your bat eyes and creep people out.
Remember guys, stay safe this Halloween!
*DISCLAIMER* I'm not responsible if anything happens to you or someone else! Be careful and know your limits for these Halloween DIYS! Thank  you for reading and enjoy!