Six Safety Tips For Halloween
By: Timothy Johnson
Follow Me @Timothy_OwlFeed
Well, Owls, it is October, and you know what that means. Halloween is right around the corner! I'm sure many of you students are very excited for Halloween, and you are all going out to trick-or-treat for candy! If you want to have a great Halloween, but you are also planning to stay safe, here are some safety tips that you can follow.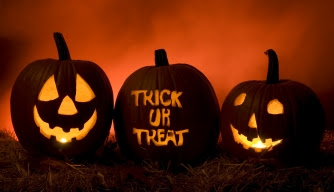 It is important to walk safely around at night. Remember to cross the street at corners. Follow the traffic signals and crosswalks. Make sure to look both ways when crossing the street and keep an eye out as you begin to cross. Try to stay away from your phones while walking around and keep clear for anything in the way.
Keep your head up, walk, and remember to not run across the street; just walk at a normal pace. Lastly,  remember to always walk on sidewalks and/or paths only. Stay out of the streets as there could still be cars driving around. Planning your route ahead of time is also a good idea.
Another important key factor in having a safe Halloween is choosing costumes that are not only cool, but safe as well. Choose a good costume that is fire retardant. Make sure to check for a label that indicates flame-resistance on any article of clothing that you purchase.
Wear make up instead of masks. Masks can affect your vision or breathing. Avoid wearing oversized costumes and shoes, just so you will be comfortable walking around. When possible, wear light-colored costumes so it will be easier for drivers to spot trick-or-treaters during the night.
Make sure that children under 12 years old are supervised by adults. Teenagers (such as us Agua Fria students) shouldn't be out all night; we should have a curfew. It is best if kids travel in groups when going around trick-or-treating, so everybody could watch out for one another.
As mentioned above, plan your route when going around, and only keep your route to familiar streets and houses. Try not to mix up your route and go around all over the place. Only visit houses that are well-lit; if all the lights are out, then there is a chance that the residents are not giving out candy.
Well, those are all the safety tips that I have to discuss. We are high school students, so we should be at that age where we all know better when it comes to trick-or-treating. However, just do not forget these rules, as they are very beneficial and following them will ensure you a safe Halloween. I hope all of you have a safe holiday and have fun!