ROTC's Blood Drive Helps Save 168 Lives
By: Viviana Flores
Follow me on Twitter @vfjournalism
I had the pleasure to sit down and interview Colonel Rod Clements from ROTC. He is the main person in charge of running Agua Fria High School's Annual Blood Drive, which was held this year in the New Gym on September 30. I asked him a few questions regarding the Blood Drive and how it works. He was extremely excited to share with me how ROTC sponsors and participates in the event.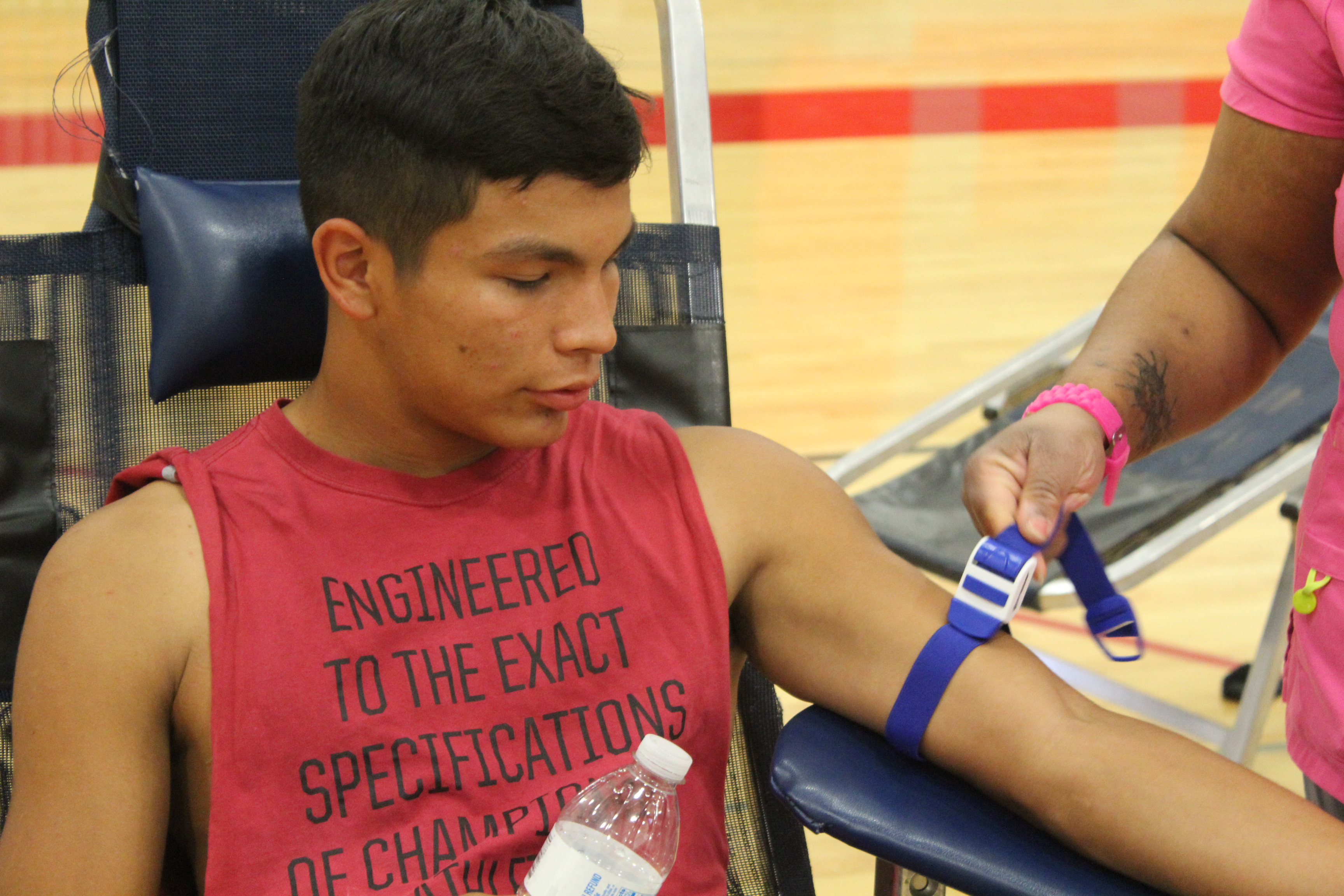 I asked him how many people donated and was told a total of 75 people signed up, but only 56 people actually could donate. Others couldn't partake for certain health issues. The amount of blood taken goes towards saving 3 people's life. A total of 168 lives were saved due to the donations from our school.
ROTC strongly takes pride in the event. "We've done this blood drive since I have been here. I am continuing the tradition," Colonel said. The donated blood goes towards the different things such as the Children's Hospital, a variety of accident victims, transfusions and surgeries for different hospital operations. Once a person donates blood, ROTC usually sees them again the next time it is time to donate.
This blood drive is not only open to Agua Fria students, but to any family members who also want to come to the school to donate.
When I asked Colonel if he donates blood, he shared with me a story of a time that he did. He says he donated one time when he was 17 and he began to feel dizzy when he stood up, and then he proceeded to pass out. No need to fear though, the majority of people who donate actually do not pass out. Although he was able to donate when he was 17, he no longer can due to his low iron levels.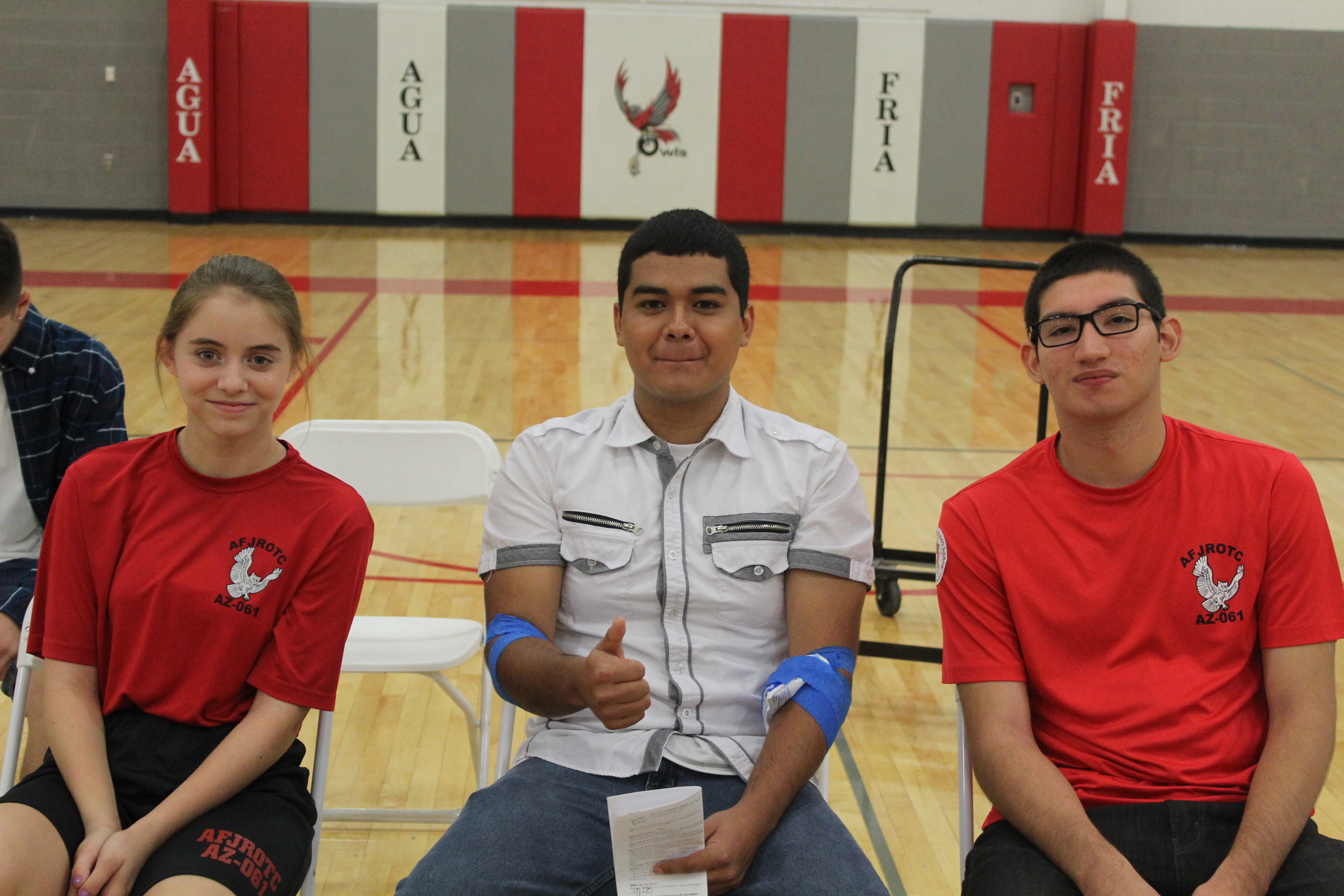 Alright, now to talk about the process. It begins with ROTC campaigning at lunch, asking people to donate, handing out many blood drive forms both a student and parent must sign and then return. Next you are asked what class you would to donate in. Students are called out of class to go to the New Gym to start donating. First they must see if they can donate or not — they have their iron and weight checked to see if they're eligible. Then the students go into the chairs get their arm prepped for insertion. Donating can be timely according to the individual's hydration levels. After a pint of blood is taken the individuals go to a canteen area to drink and eat snacks to replenish themselves.
Whether scared of needles or not, the blood drive is a great way to give back to your community, and it goes towards people in need. Next time faced with the option to donate, consider the lives you could be saving.