Hello to our New President of The United States of America
By: Alan Agundez Castillo
Former OwlFeed Journalist
After a nail biting night of close calls and such, Donald J. Trump is the official candidate that won the election. Even though many people doubted that he will become the president, he was able to beat Hillary Clinton, who supposedly thought was going to be an easy win.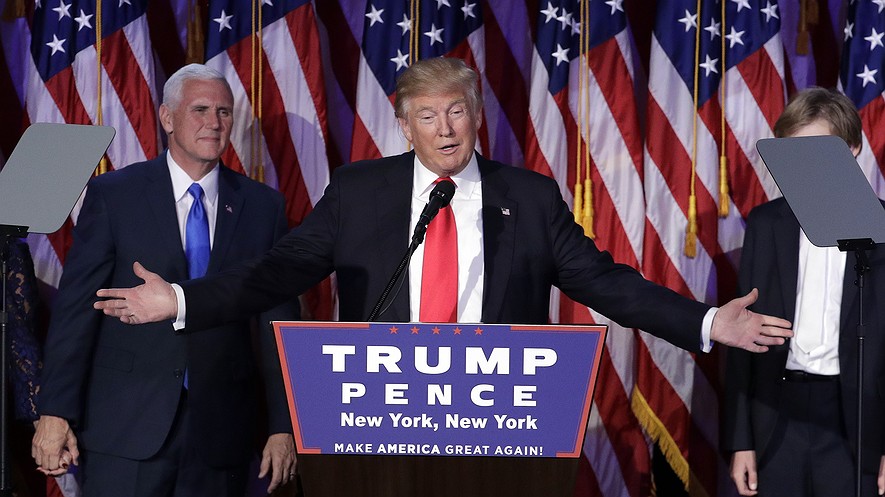 Many people underestimated the rural parts of America, where Trump was likely to excel at, coming through and pushing him to beat Clinton in many key states.
During election night, many Trump supporters became happy as their lead increased against Clinton, while Clinton supporters watched in despair as they saw the outcomes. Nobody would have thought this would be the outcome.
Clinton already congratulated Trump, and as of now, their is no information if she is going to call for a recount. Other world leaders around the world where also congratulating Trump as news spread around the globe of his victory. Even Russian President Vladimir Putin said his congratulations and said: "Russia is ready to and wants to restore the fully fledged relations with the US. I repeat, we understand this will be difficult but we are ready to play our part in it."
Now, if you are not pleased with the outcome, moving to Canada might not be the easier choice. If you are one of millions of Americans that wants to move to Canada, your best bet is to move to a more liberal state like California, Washington, Oregon, New Mexico or even New York.
But who knows what the outcome of this Trump presidency will entail. It will either be good or bad. Only time will tell.
#YourVoteMatters