Agua Fria's Declassified Survival Guide to Junior Year
By Tess Morrow – OwlFeed
Follow me on Twitter @TessMorrow
Junior year is most often referred to as "the hardest school year to succeed in" due to AP classes starting, over-worrying about the SAT and the ACT , and beginning the endless search for the "college of your dreams."
But don't psych yourself out. You choose how your junior year ends, not your teachers or the classes you decide to take. The attitude you have junior year can make a major difference on how junior year turns out.
Here are  six helpful tips to help you succeed in junior year:
Don't be afraid to challenge yourself:
Sometimes students will take classes that are generally too easy for them because they are afraid to take more difficult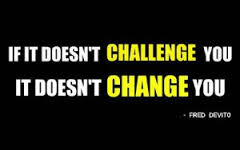 classes. Don't do this! There are many more classes available junior year, and if you want to take one, just take it! You don't know what you are capable of until you try it.

If you haven't already, join a club or sport:
Now, don't get me wrong, being invested in your academic classes is terrific, but if that is the only thing you are focusing on, you should try to be a part of something at school such as a club or a sport. Doing this is good for making
friends and if you are interested in going to college at some point, it will look very impressive for colleges.
It's never too early to start looking at colleges:
If you are interested in going to college in the near future, you can always start looking early. I know college is an intimidating word for many, but you don't need to stress too much over it because you still have time! It just never hurts to look and see what opportunities are out there.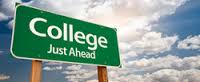 Stay focused:
Simple things such as taking notes, doing all of your homework, and really paying attention to what your teacher is saying can really improve your grade and understanding of the content you are trying to learn. Junior year is no exception to this.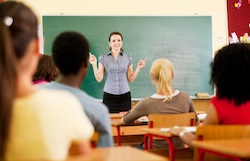 Avoid listening to music while the teacher is lecturing. Take your time on your homework and classwork and ask questions — it really helps. Even if what you are learning on a certain day in class is not something that particularly  interests you, still take the class and your teacher seriously.
Take the SAT and ACT:
These are important tests to take as a junior. Even though this test may be scary for some, just remember, its only at test and you can take it again if you're not happy with your score. Study and take the test to the best of your ability and just breathe.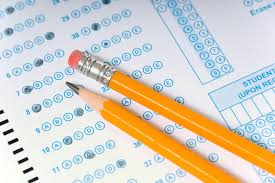 Stay healthy and happy:
This is one of the most vital tips that you should follow. When you are a junior, it is very easy to forget that you are a human being, especially with the distractions of more difficult schoolwork that you are not used to yet. You should stay caught up on all of your classes, and make sure you comprehend all of the material your teachers are covering, but you have to remember to stay healthy.
Get a good amount of sleep. It is better to study a little bit every day and get a good decent amount of hours of sleep, rather than staying up all night the night before a test, because you tend to forget what you studied when you cram.
Also, remember to stay connected with your friends and family. Getting straight A's is great, but it's also good to remember to see your friends every now and then. You could go to a school football game, or even just take a break from studying to see a friend. Just remember to take breaks from the academic part of your life.