Agua Fria's Declassified School Survival Guide: 2016 Seniors
By Aleah Blaszak and Ashley Daley
@BlaszakAleah @owlfeed_ashley
Senior year is filled with a ton of firsts and lasts. First: college application, acceptance letter, job and sometimes even Lasts, like: last first day of school, last football game, and last prom. We understand that it will go by fast and feel like forever, but it's also important that you take the bull by its horns and enjoy every second of it. Here are the top 10 senior year survival tips:
We know how easy it can be to blow off football games, and carnivals held by Student Council but these are the places you will remember forever. Some of the people you see every single day will be across the country in a year, some will move on to college, and some will be busy with jobs. It is important to make as many memories as possible with the people you've spent the last four years with.
Get involved in extracurriculars.

Many of you will be applying for colleges come the fall time. Colleges, universities, and even jobs will like to know that you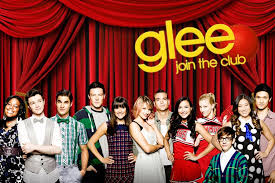 are a people person, someone who likes to get involved in their school. Show them that you are just the person they are looking for by joining a club or a sport. These places are the best opportunities to make bonds that will last you a lifetime.  BE A NICE PERSON.
It will be super easy to say, "My classes are easy" and "I can do it later", but it is also super easy for your homework to gang up on you. With homework, after school activities, jobs, and sports, your free time will slowly fade away. Make sure you still have time for all of your "must-do's" and the things you would rather be doing. And remember sometimes you have to sacrifice one for the other, but that doesn't mean you have to all the time. Managing your time will help keep your sacrifices to a minimum.
College will hit some of you like a truck. You want to make sure that if you see college in your near future, then know exactly what you're getting into. Talk to your parents, go to your guidance counselors, take the time to go into the College and Career center in the library. BE PREPARED.
This is about the time that you realize that in a year some of you will no longer be living in your childhood room, within walking distance of your parents, and without your dog following your every waking move. Tell your parents you love them, snuggle into the comforters of your bed a little bit longer, and give your dog a treat just for being adorable. These are the little things that they will remember and appreciate when you're running off in the world on your own.
Remember you are not always right and it is okay to take the advice of others. Some will tell you that you can't have senioritis until second semester, or that it's not normal to want to graduate, just remember that you're the only one who knows you best. If you think you are right, wonderful, but always consider your options. The end goal is the same for everyone: GRADUATION. Some people get there differently than others.
These relationships will benefit you when it comes time to apply for colleges and when you need recommendation letters. Teachers have seen you almost every weekday for the past nine months. They know your strengths and weaknesses sometimes better than you know them yourself. Get to know them, understand their point of view, and let them guide you, even if only a little bit. Who knows, they could get you a way into the internship of a lifetime or give a recommendation that earns you a ticket to study abroad.
Some people find comfort in their teammates, some people join clubs to make friends, and some have always had the same friends. All you need is someone who actually cares about you and pushes you to make the right decisions. They may be the people that drive to Tempe to visit you in your dorm, or maybe you'll  only talk once a month yet it always feels like no time has passed. You will like a familiar face when you are out of high school; meet those people now, you won't regret it.
Sometimes people look back at their high school years and wish that they had done things outside of their comfort zone. Eventually things will get in the way of your adventures so now is the time to do everything. It will make for a good story when you're 80.  Have fun, it's your last year!
Some of you may move in with your significant other, some of you may go across the country for college or a job, some of you may not know where or when you want to go. That's okay, right now you're in high school. You still need to ask an adult to go to the bathroom, so there is no doubt that life after this will be scary, but it is important you WANT to do it anyway. Take high school one day at a time, have fun, be a little wild, but do it with motivation. Do life, no matter that may mean to you.