Future Frosh Night
Andrea Vasquez
@OwlFeedAndrea
The gym was filled with tables spread out across the gym with bright red, white and gray posters. People from different clubs, classes, and sports sat in anticipation for the new freshman to come. Before long the future freshman and their families came pouring in.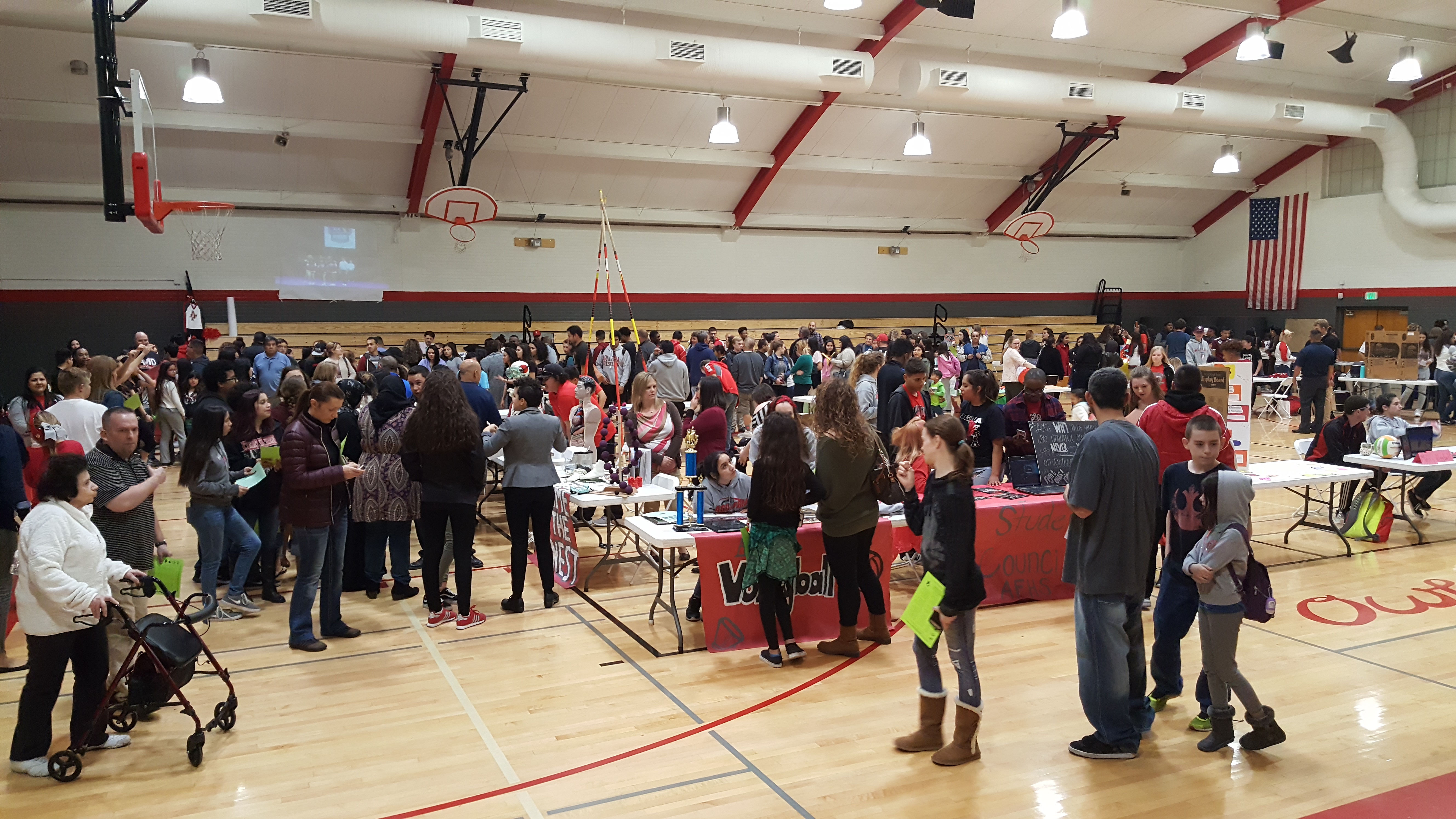 Of course many people wonder how the next generation of freshman will be and whether they will be able to take on the responsibility of holding Agua Fria's traditions. People scampered all over the place trying to find future freshman that would be interested in working together and taking over their position. I talked with multiple clubs, classes, sports, and organizations on the topic of the future Owls. Gia Yates and Matilde Carranza commented that their club, Young Educators Rising, was a good choice for freshman because it offered "Micro Credentials" and "looks good on resumes," which could be especially good for future Owls looking into becoming an educator. The also said that future freshman should be good at "communication skills and willing to put in an effort."
The coach of the men's volleyball team, Mr. Fox, suggested that freshman look into their team for the "great team environment." The men's volleyball team is fairly new since "last year was the first year ever" and this year is adding a "varsity and junior varsity," so it is highly recommended that freshman try out to see if they discover something they love.
Of course, besides sports and clubs attending, there was also organizations and classes there. Alexander McAnerny gave some insight of those interested in joining ROTC. He suggested joining ROTC because freshman would be able to "meet new people, learn life, and leadership skills."