By: Clinton Barney
@CJjournalismAF
At Agua Fria, both students and admin live by our motto, "Honor First, Win or Lose". Just recently, however, it was used as a justification to save a life.
In December of 2016, Jordan Collins, a member of Agua Fria's Class of 2014 who is currently pursuing a career in the medical field, donated one of her kidneys to Cristian Gonzalez, a member of Agua Fria's Class of 2012.
Their meeting wasn't just a mere coincidence, however. Cristian reached out to Mrs. Cole, Agua Fria's former Journalism teacher, via Private Message in September of 2016. Cristian was "on hemodialysis for more than two years" at the time. He knew that Mrs. Cole had two kidney transplants herself and asked his former teacher if she could post "about his need for a kidney" on Facebook.
Mrs. Cole agreed to do so, she told me, because she knew of "how amazing" the Agua Fria community was, and "had a feeling somebody from [the] community would step up."

Of course, Mrs. Cole was right. Less than a day after posting Cristian's need for a kidney, Jordan Collins responded and said she was willing to donate her kidney for the fellow Agua Fria student. Jordan's blood type was "universal" (Type O-negative), so she knew that her kidney was compatible with Cristian's body. Jordan told me that she was willing to give her kidney because she wanted to give Cristian "the same opportunity" that she and many other people had—a fresh kidney that would protect the body.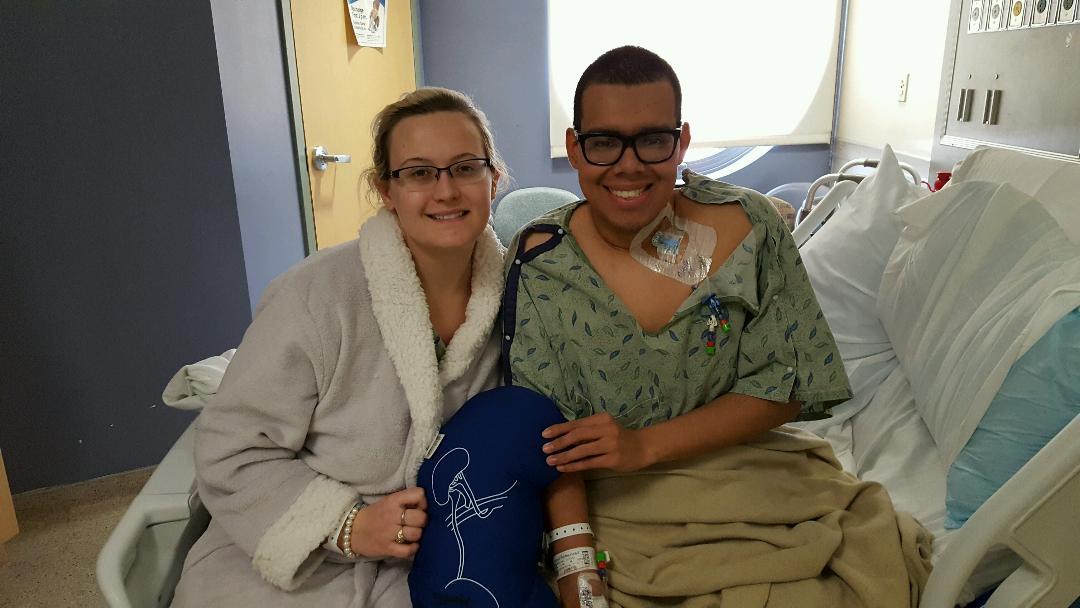 Jordan's kidney replacement surgery was on December 14, 2016, almost exactly a month ago to this day, and Cristian received the healthy kidney before Christmas Day. Mrs. Cole informed me that both Jordan and Cristian are doing "very well" after their surgery.
I never reached out to Cristian, because Mrs. Cole let me know that he was "shy", and I didn't know whether or not he would open up. Regardless, Mrs. Cole was able to obtain a quote from him:
"It felt really amazing to finally find someone who was willing to donate a kidney to me. I wouldn't be this happy if it wasn't for Jordan. She deserves all the credit for doing something so amazing. I really appreciate everything she and her family have done for me and for my family. Thank you, Jordan from the bottom of my heart.'"

This too-generous and life-saving gesture by one Owl to another truly shows how great the Agua Fria community is. It's great to be an Owl today.