The 2017 Golden Globes Wows Audiences
By: Timmy Johnson
On Sunday, January 8, 2017, the 74th annual Golden Globes award show premiered on TV to 20 million viewers. This year, it was hosted by Jimmy Fallon, best known for hosting his own show, The Tonight Show Starring Jimmy Fallon.
The show took place at the Beverly Hilton Hotel in Beverly Hills, California. Fallon described this year's award show as the "first and last party of 2017", and, while the award show was spontaneous and fun, it overall remained a "pretty tame and predictable state of affairs."
The show started with a monologue by Fallon, who mentioned Donald Trump, our upcoming president. As this was the first award show after the election of Trump, Fallon was quick to mention it. Fallon compared Trump with a character from Game of Thrones who "died many seasons ago". However, overall Fallon's opening monologue was overall lacking the famous sense of humor that he had in The Tonight Show, so it was a pretty boring and an odd performance.  
After the monologue, the show dived into the awards. There were many different categories, such as best actress in a drama motion picture, best motion picture, best musical or comedy motion picture, etc., that were featured in the award show, and, as a result, there were many different winners as well.
Not only were there many familiar faces going home that night with an award in their hand, there were also many memorable moments that came out of the night. Be sure to check out Kamille Sullivan's story on this website of all the winners of the awards show!
La La Land, the hit musical film starring Emma Stone and Ryan Gosling, really hogged the attention last night as it broke the record for the most amount of awards in one night. The film won all seven awards which it was nominated for, which includes awards for Best Motion Picture – Music or Comedy, Best Director, Best Screenplay, Best Score, and acting awards for its stars. This was one of the biggest events that happened at the Golden Globes.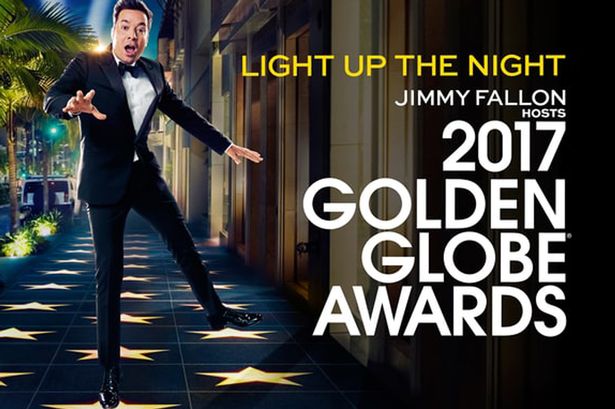 The other major event was the huge speech given by Meryl Streep, the winner of the Cecil B. Meville Award. In her speech, Streep lashed out at Donald Trump, and mentioned that it broke her heart when Trump mocked a disabled reporter last year. Despite losing her voice, Streep made a huge point in that Trump is overall a bad choice for our next president.
So, last week's Golden Globes was a huge event, with many different events that occurred. We have Meryl Streep's speech, La La Land breaking a record .. it was pretty fantastic! We can all thank Jimmy Fallon for hosting this year's amazing show and we can all congratulate this year's winners for all of their hard work in working towards their award. And who knows? Maybe next year's Golden Globes will be even more amazing!