Mrs. Ciulei Gets You the Help You Need for College
By: Piper Warf 
A great amount of students plan on going to college, but they have absolutely no idea where to start. I was one of those people, but now I am set with what I need to do to get prepared for college, as well as anything else I need help with thanks to the career center advisor, Mary Ciulei! She was such a big help for me and will continue to be until I graduate and head off to college.
Mrs. Ciulei started as the College and Career Specialist here at Agua Fria in December. She is primarily here to support us seniors in helping us get to where we want to be. This includes: choosing programs you wish to be in, helping you apply for scholarships, starting your FAFSA, etc. If you are not a senior she is still here to help you with absolutely anything, as well as questions you might have for her.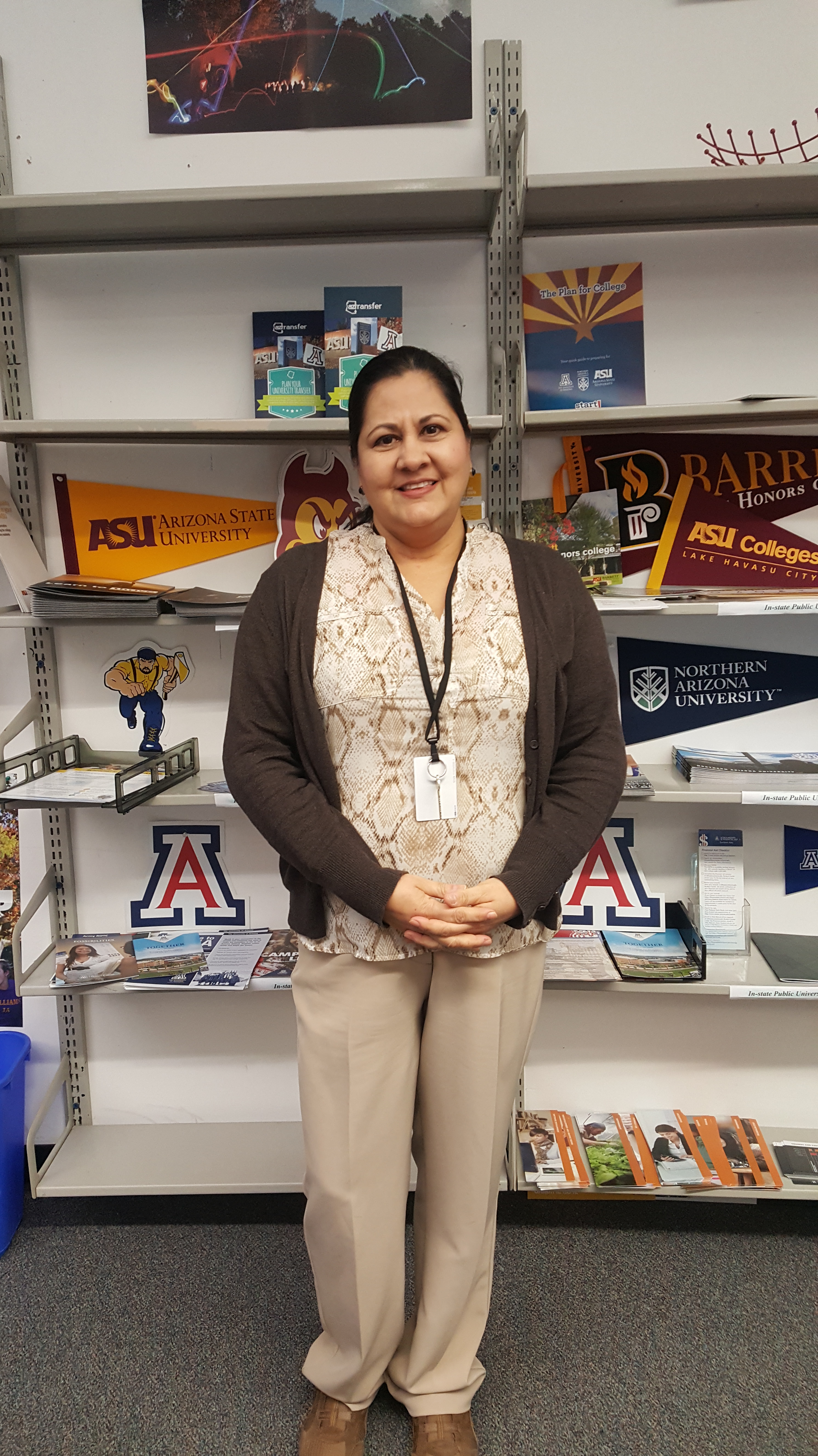 Mrs. Ciulei attended ASU. During this time she was also working part-time with the admissions office and also at Glendale Community College. After she graduated from ASU, she began her professional career at ASU West in the Financial Aid Office helping others. She is a very reliable source when it comes to getting ready for the next big step in your life whether that be going to college, joining the military, or anything else you might need.
The best way to start this step is to start early in your high school years. You can talk to Mrs. Ciulei in the career center, your counselor, teachers, parents, and/or siblings that are in college. These are all wonderful resources, take advantage!
"I would like to add that the staff here at Agua Fria High School are very supportive in helping all students with their educational plans after high school.  We all want students to be successful and study what is best, wherever it may be," said Mrs. Ciulei.