Yessenia's Journey to College
Within many families, it's sometimes impossible to think further than a high school education, So to have the opportunity of becoming the first in your family to go to college may seem more than just a regular thing you see happen every day. Even the smallest opportunities should be taken into consideration. My story revolves around the life of my Aunt Yessenia Gomez and her journey to get to college.
            She currently attends Northern Arizona University. She is someone who pushed herself day and night to accomplish this, even when things got tough. On days she had free, she would choose to focus on her schoolwork. She spent countless holidays, birthdays, and other days focused on this. My reason for seeing this as something that some could relate to is the struggle to even get by in learning when the resources are there, but getting there is the difficult part. When I saw her doing this, a hint of jealousy ran through me when in reality, I can now say it was disappointment. How could I not bring myself to do that?
           Her sister Julia said it was a big deal for this to have happened. "Not everyone can do it, but she had the willpower to do it" she said. This insightful feedback reveals how when you set your mind to it, you can do it and become a good mirror of reflection people should look up to. She always believed Yessenia could accomplish this."Yes, we all have different mindsets and goals; luckily hers got her to where she wanted and now she's succeeding in her own rightful path". Keeping in mind people's most vital moments in life are when they chose to succeed, because if you look at it from different perspectives, influence that decision, whether it be damage to them because no one can just go through life saying you made it without a true education. Everything in life comes with a cost and you have to ask yourself if it's truly worth at the end of it all.                            Something that greatly contributed to her going to college was the amount of academic scholarships she applied for and received. Scholarships aren't easy to receive either. It's not one of those things you just stumble upon. It takes hard work and dedication to earn them."I was excited to the point of tears every time i saw that i got one and even if they came continuously it was a different feeling each time!" she said . Seeing this first hand I can tell it was true she yelled in joy and almost cried because it was something she wanted to achieve and it became true. Even now that she's in college, she says it has been worth it. All the work she had to do made being there even better because college is no walk in the park, but the whole mood when going from high school to college is "a whole lot better, more stressful but better than high school", she said.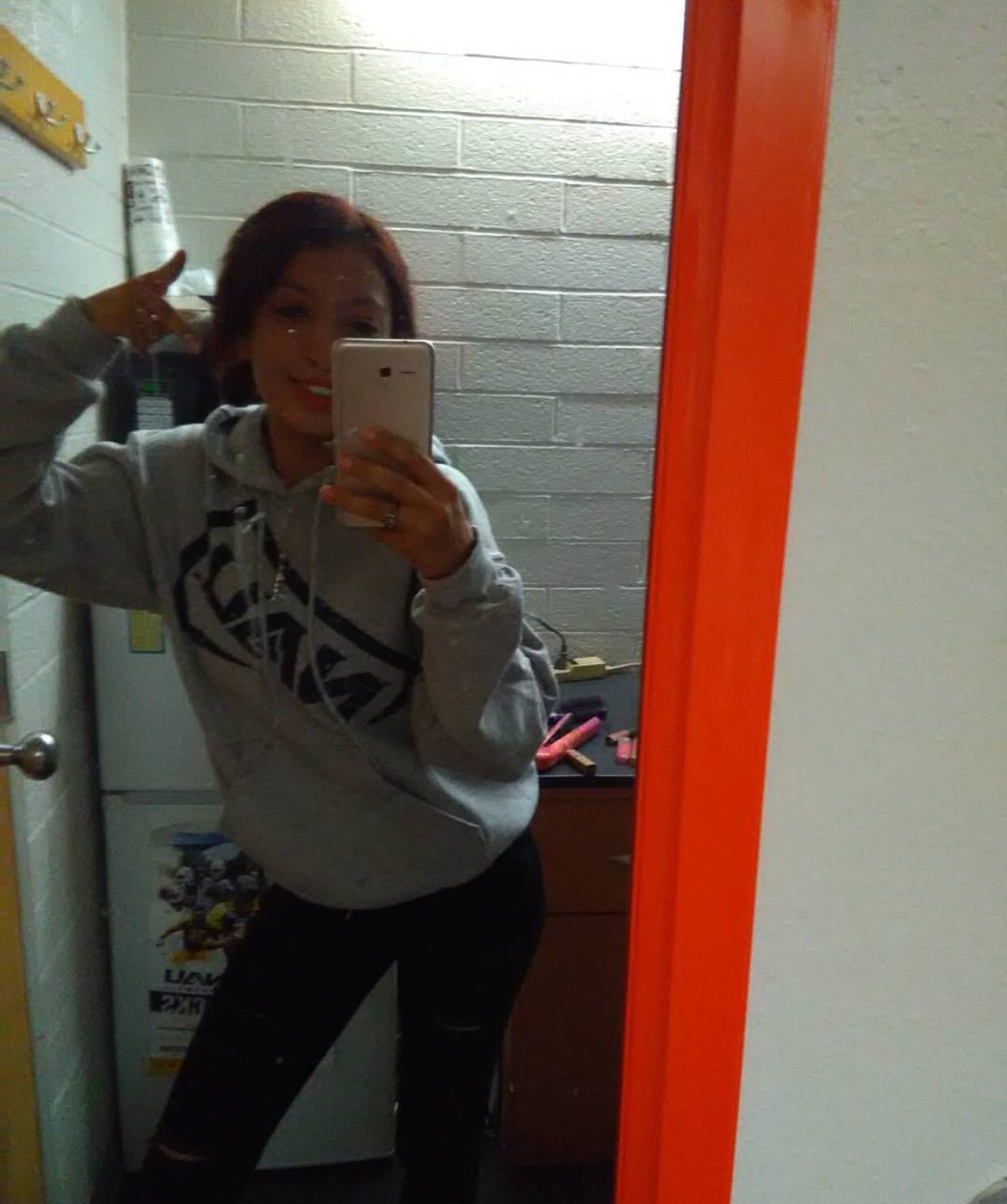 One of the main reasons this story really hits home is the story it tells, a person who went as far as being awake till she couldn't anymore. That is the uniqueness in this story and it's something we all can look up to proudly, especially those with Hispanic families that dream of it every day but when the statistics show odds are 66 percent of not going to college to stay home and help out their families, that says a lot when you can achieve that. it's like my Grandma Concepcion always says "Solo tu puedes detenerte a ti mismo cuando tienes todo para cumplir lo que quieras" this translated to "Only you can stop yourself when you have everything to accomplish what you want" which is the mentality we as a family have held upon each other we've never had the luxury of having it easy, but we have done what was in us to get to such as hearing constant remarks of "stay in school" or how it would do us good in the long run which is the mentality all families should keep if they want their kids to succeed which is the goal. Another remarkable moment was that emotion of sorrow in concepcion's eyes when you have to see one of your kids go away in her eyes the feeling of not seeing her child was hard but she knew in order for yessenia to become an independent adult she had to leave and go out into the world which she said was "Hard but i know i'll see her during the holidays and once she graduates i'll feel even prouder of her".
Freshman year, sophomore year, Junior year, and Senior year all determine what you do. All are equally important. We all begin from somewhere and when Yessenia began high school she already knew she wanted to go to college. It came to mind all the time but when you come from a family who didn't have the budget for that, it becomes a road block like many other students who face that problem and resort to quitting and viewing school as irrelevant. That's what our generation has struggled with. We rely too much on adults or our teachers to just tell us how to do something when we should sometimes look beyond them to accomplish our own work. It's not bad to occasionally ask for help but when you exceed the limit and just depend on others to do the work for you, that's unacceptable.
Being the first one in our my our family to go to college yessenia hadn't even taken that into consideration. "Not really it never came to mind I just saw myself accomplishing a goal I had set for myself. Even if the rest of our family didn't go to college they've all done something good in their own right". You'd think most would think about what they can achieve, things like going the extra mile and working through everyday struggles in life. But really we all have something that sets us apart. We should have ambition to prove ourselves to us only, you can't see things as being only about what others think.
The realities we face every day in life help us accomplish our dreams. We choose to achieve what we want and in all that it's not just for a better future for us but one for those we care about. Dreams come in all shapes and sizes. We dream up the best luxuries for ourselves in hopes that they may happen, but everyone has their own definition of luxury. Some may see them as the simplest and humble things, when others view it as having the "best money can buy". As I see it, Yessenia has the mentality of more of the humble items but still with luxury because that's what we see all the time everywhere we go. She wants to be where she's happy once she graduates from college, but it's not one of those where we picture having a family husband/wife or kids. Hers is traveling all around and if that's not happiness, I don't know what is.
In the end, all that's left to say was Yesenia's hard work and dedication payed off and that's something valuable to have. Some choose to give up others do not that's just the difference between people. If you can hold yourself from doing only what is going to last for a limited time and choose the path of something that's permanent, then you're on the right path even if the distance seems far. When you get there in the long run, you'll be thanking yourself, which is the best feeling you can give yourself. Until this day, she's still pushing herself in college and if I get the chance to go to Northern Arizona University. I'll make sure to get some advice from her on how to do better. Or when I see her these holidays as she's set time aside to help me throughout the college application process and to decide what path is better to go towards . I'm proud to say she's my aunt and she'll do even greater things in life as she grows.