Eleanor & Park by Rainbow Rowell (Book Review)
By: Viviana Flores
@vfjournalism
Rainbow Rowell, an American author, writes young adult and adult novels. She has won many awards for her novel Eleanor & Park such as: 2014 Michael L. Printz Honor Book for Excellence in Young Adult Literature, Winner of the 2013 Boston Globe Horn Book Award for Best Fiction Book, Kirkus Reviews Best Teen Book of 2013, and many more.
Eleanor & Park follows the life of two teens living in Omaha, Nebraska during the late 80's. This novel's point of view switches between Eleanor and Park.
Eleanor is new to town and comes from a dysfunctional family. She has bright red frizzy curls and wears tarnished old clothing. She has a hard time connecting and fitting in with people living in the town, as most kids make fun of her for her appearance.
On the first day of her new school Eleanor takes the bus, it is full of loud voices and unwelcoming stares. She begins to panic as she notices there are almost no open seats. She scans the seats and see's a boy sitting by himself and he begrudgingly allows her to sit next to him.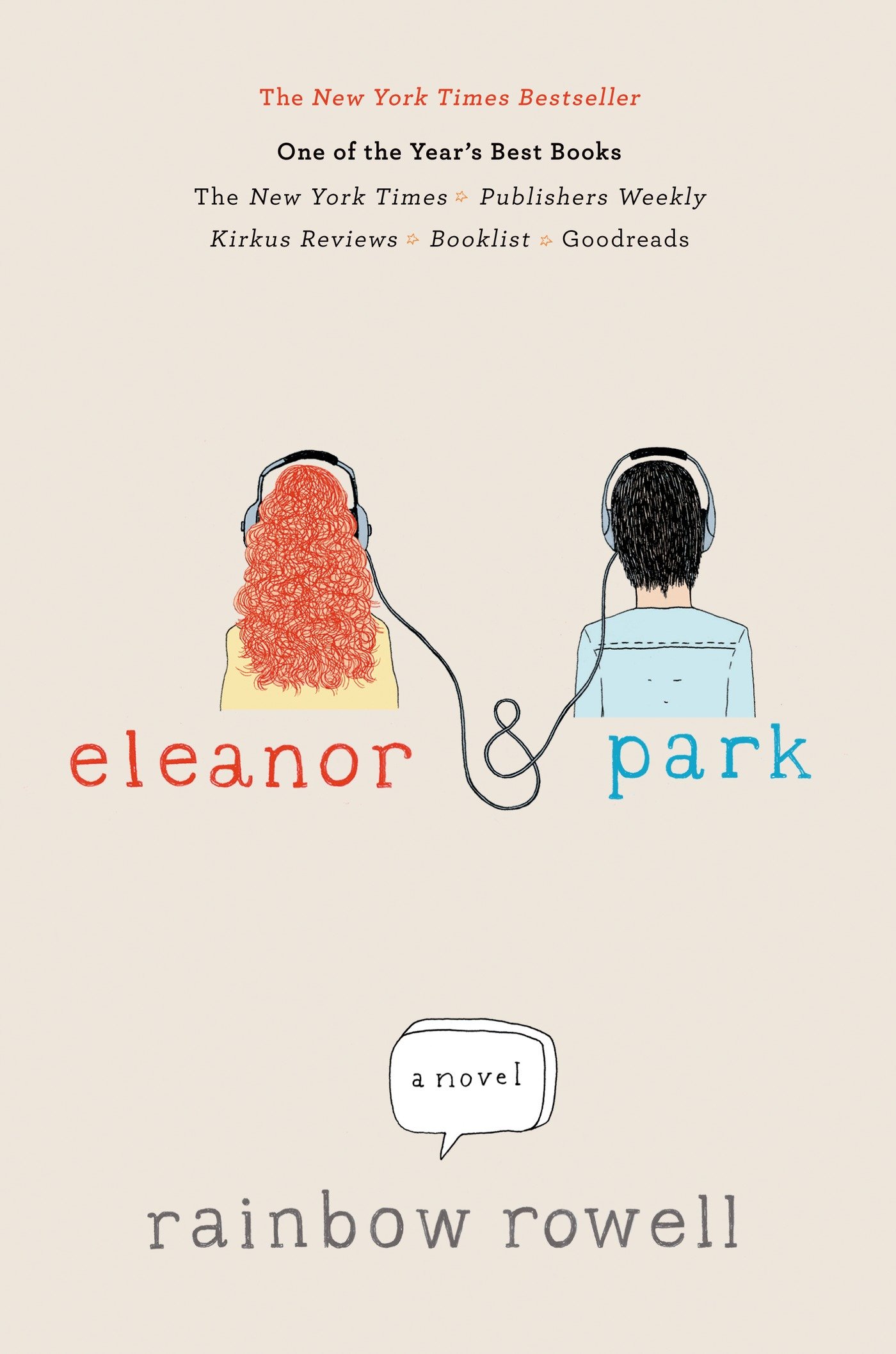 Park is nothing like Eleanor, he comes from a loving, pristine (almost cookie-cutter like) family. People find him attractive and easy to talk to, thus giving him an easy time with fitting in.
Eleanor and Park begin to sit next to each other every day on the bus. Park reads his comic books and Eleanor remains silent. She tends to look over at Park's comics and he takes notice.  He lends her comics to finish and they begin to bond over the books.
This is the start of a relationship where they talk about everything from movies, to comics, to which new songs they put on each other's mixtapes.

Although Eleanor is afraid to let people in because she has such a chaotic life, she feels comfortable and at ease talking to Park.
This book definitely has funny moments as Eleanor and Park's conversations span from banter to laughable arguments. This book showcases not only the struggle of young love, but also how hard it can be to overcome different obstacles, while also dealing with how to fit into society's idea of normal.
If you are looking for a witty, yet also touching read I would recommend picking up Eleanor & Park.