Scottsdale Restaurant Offers Signature Persian Dishes
Andrea Vasquez
@OwlFeedAndrea
Fast Food is great, but it can get tiring to have the same thing over and over again. Sometimes it would be nice to treat yourself to some good food that is not American and not fast food. Persian Room is a bit far from here, located in Scottsdale, but is very worth the drive.
My family has been going to the Persian Room for a couple of years now. Whether it be for a fancy dinner, or a work Christmas party, I have been going to the Persian Room since I've been wearing velvet Christmas dresses with shiny black shoes. If there is anywhere you should visit for a nice fancy dinner, it's the Persian Room.
The Persian Room is a restaurant that flourishes in flavors in any dish that is ordered. From the sour Mast o moosier to the delicious Persian Room Special combination platter, there will always be something quite savory and different than your usual meat and chicken. I personally always order the two plates above to share with the whole family.
Combination platters are delicious, but of course pricey because of the amount of food and quality served on the platter. I would definitely recommend it due to the delicious and high quality of the meat and chicken. Peeta bread, basil, and mint are served on the side to pair with your delicious meal. I usually pair my peeta bread with basil and Mast o moosier to give it more of a precise taste.
My recommendation is to order some Persian tea to pair nicely with your meal or water to be able to savor your food more precisely. Drinking tea with Baklava or their ice cream will end the meal quite nicely.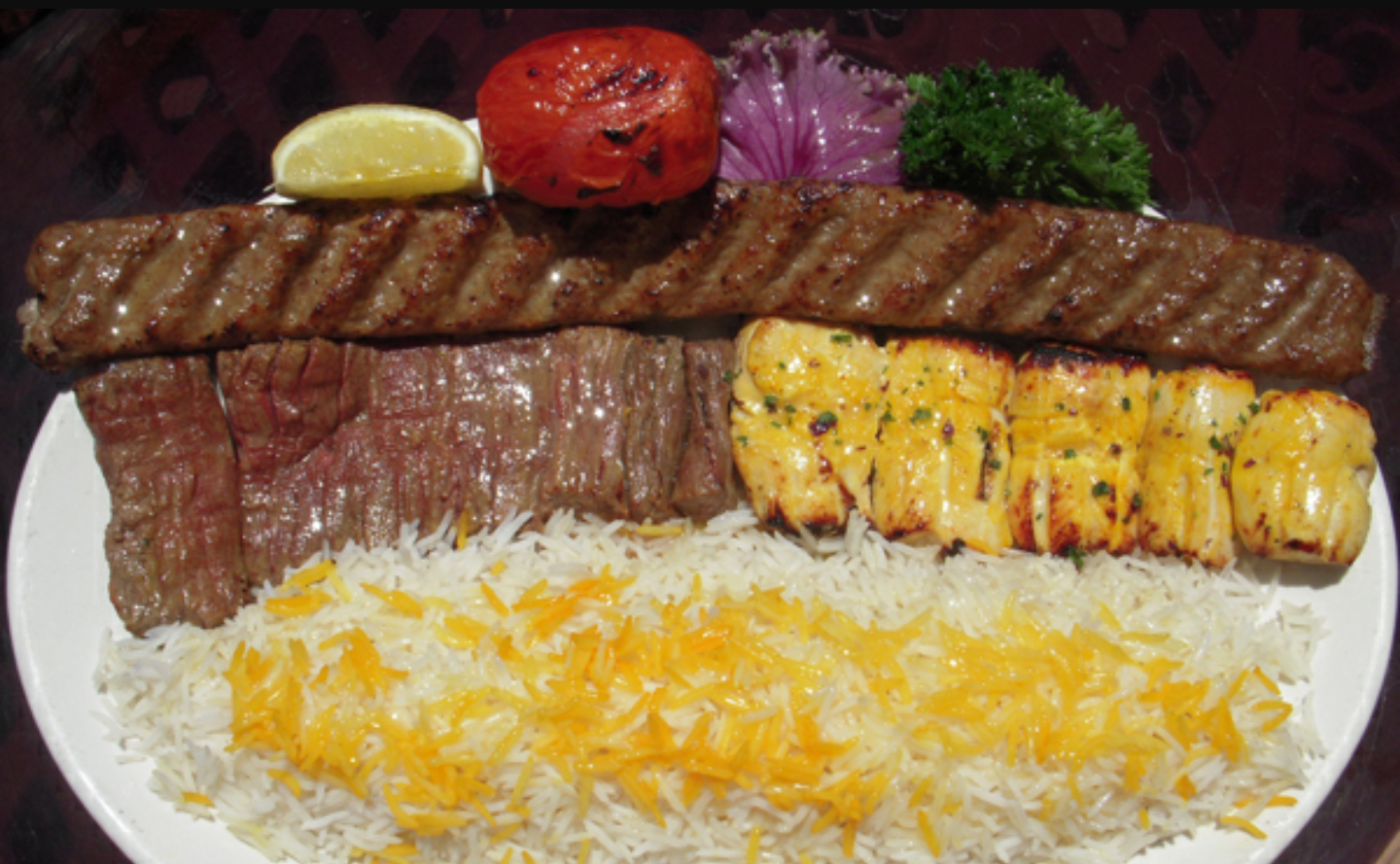 Ther Persian Room, however, is more on the pricey side. It's high quality taste makes it well worth it. It is quite lavish in its decoration and features a second story with a bar. It is quite spacious and creates a feeling of being in a completely different country. It has a rich taste on their meats, rice, and basically every other platter. I would definitely recommend it to get out of the regular taste of American fast food. I promise you, you won't regret going.