The Vampire Diaries TV show Review
By Lauren Mitchell
@lauren_owlfeed
Vampires, werewolves, witches, hybrids and even sirens all in one TV show. The Vampire Diaries is full of drama, fantasy, romance, and horror. It all takes place in Mystic Falls, Virginia where the Salvatore brothers, played by Ian Somerhalder and Paul Wesley, fight for one teenage girl Elena Gilbert, played by Nina Dobrev.
Its eight seasons have been full of so many allies and enemies that make the show what it is. There's up and downs throughout the show that make you feel so many different emotions.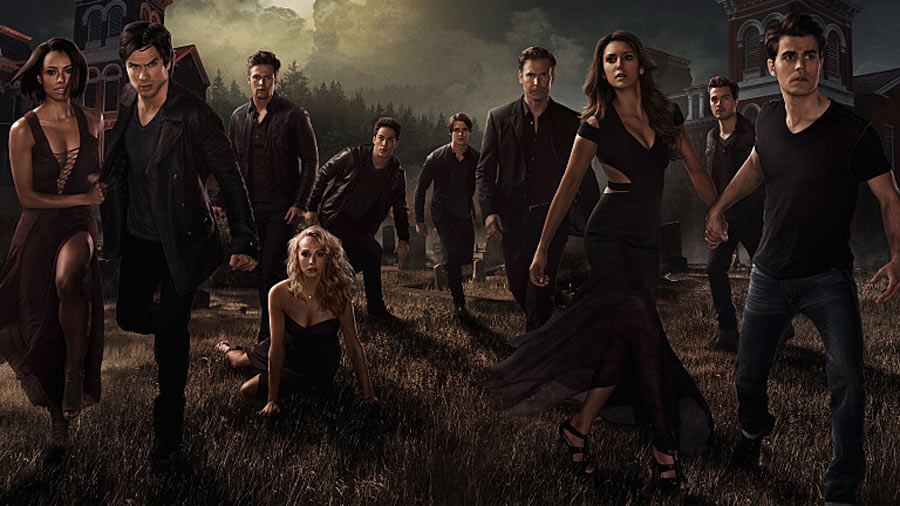 The show is not at all like Twilight. It's alike in characters but with a plot line that is way more unique.
Its one of the top rated TV shows and has 7.8 stars out of 10, according to IMDB.com. I think it's a great show for so many reasons. One of them being the show never seems like the episodes are repeated. The enemies are all so unique, which leaves the main characters always guessing what's going to happen.
Nina Dobrev plays Elena and a few doppelgangers of Elena who are all different in their own way. Ian Somerhalder, Damon, plays the bad guy with a soft spot and he does really well playing the role. Paul Wesley, Stefan, makes it look like playing the role is so easy. The actors and actresses on the show make it seem so real.
The first few episodes in season one seem quite cheesy but soon enough you begin to love the characters and enjoy the show. The past few seasons haven't been the best due to Nina Dobrev quitting the show, so she could pursue other roles, but Nina Dobrev posted a picture saying she will be back for the show's finale this season. That also means the show is sadly coming to an end after 8 seasons.
I think that the show is a 9.5/10 show only because it has a few flaws but other than that it's an awesome show. This is definitely a must see show for those who like drama and mystical creatures.