Student Handbook for Dummies
By: Kassi Simmons, Sarah Loya, Bianca Ibuado and Treasure Byers
Follow us on Twitter: @OwlFeedKassi @OwlFeedSarah @OwlFeedTreasure @OwlFeedBianca
As high school students, we know the struggle, and it's pretty real half of the time.
It feels like you have no idea what you're doing and nobody can help you, right?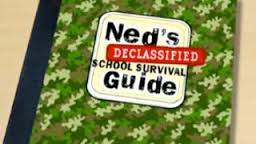 We've been there too.
That's where we come in. We created this series, The Student Handbook for Dummies, to help you. We want you to be the best student and person you can possibly be.
Within this series, we'll have different chapters focusing on various aspects of our lives, like school, social life and mental stability. Within these chapters, we'll have different sections on certain things that will help you be the best version of you in that particular subject.
We're here to help you, and as long as it's school appropriate, we want to write about what you want to hear!
We're posting every Wednesday and our first chapter is all about school.
We hope you enjoy this as much as we do!